< PREV PAGE
NEXT PAGE >
Caliber L4-2.4L (2009)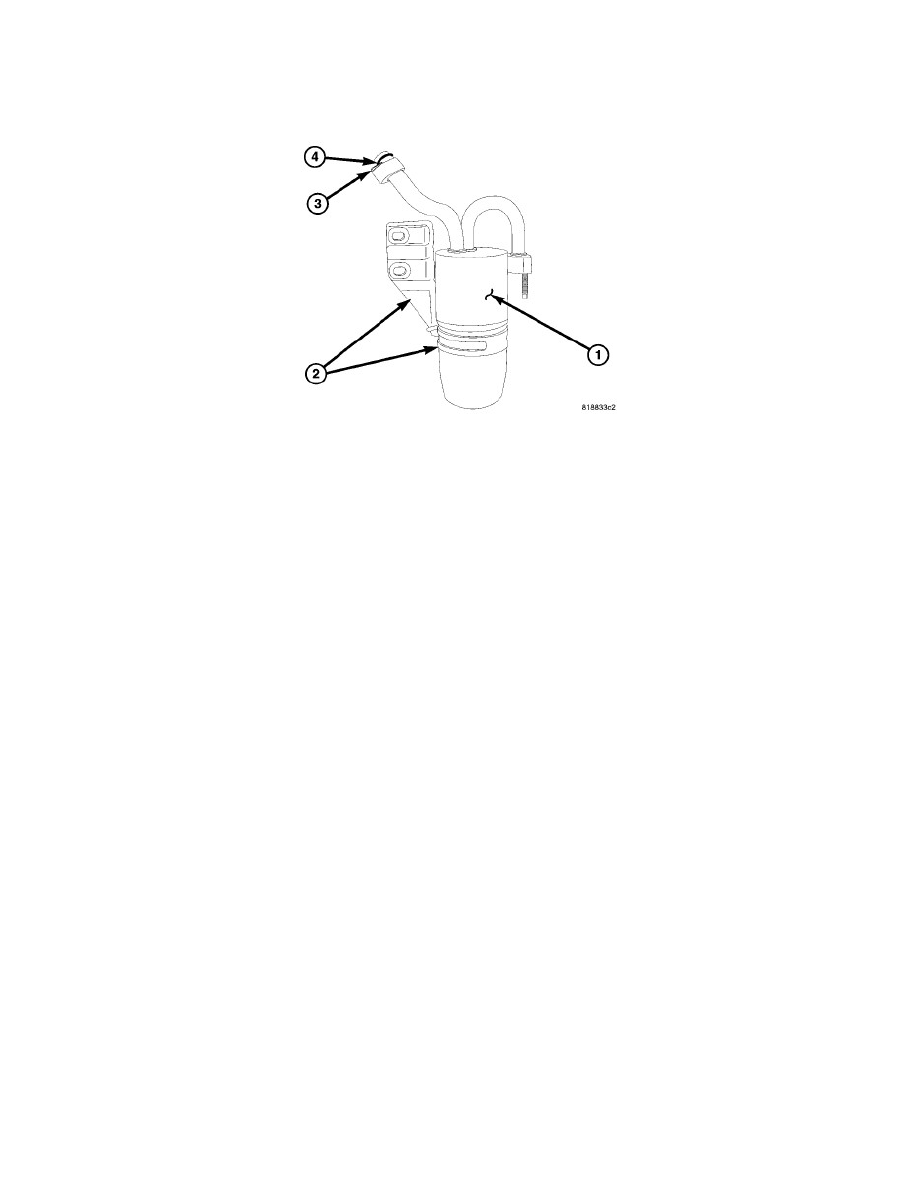 Accumulator HVAC: Description and Operation
Accumulator - Description
DESCRIPTION
To protect the A/C compressor from any liquid slugging, an A/C accumulator (1) is used in this A/C system to retain any refrigerant that may exit from
the evaporator in a liquid state.
The A/C accumulator is mounted below the engine compartment behind the right side of the front fascia. A band and mounting bracket (2) secures the
A/C accumulator to the right front frame rail and the connections are sealed by use of metal gaskets (3) and rubber O-rings (4).
< PREV PAGE
NEXT PAGE >