< PREV PAGE
NEXT PAGE >
Caliber L4-2.4L (2009)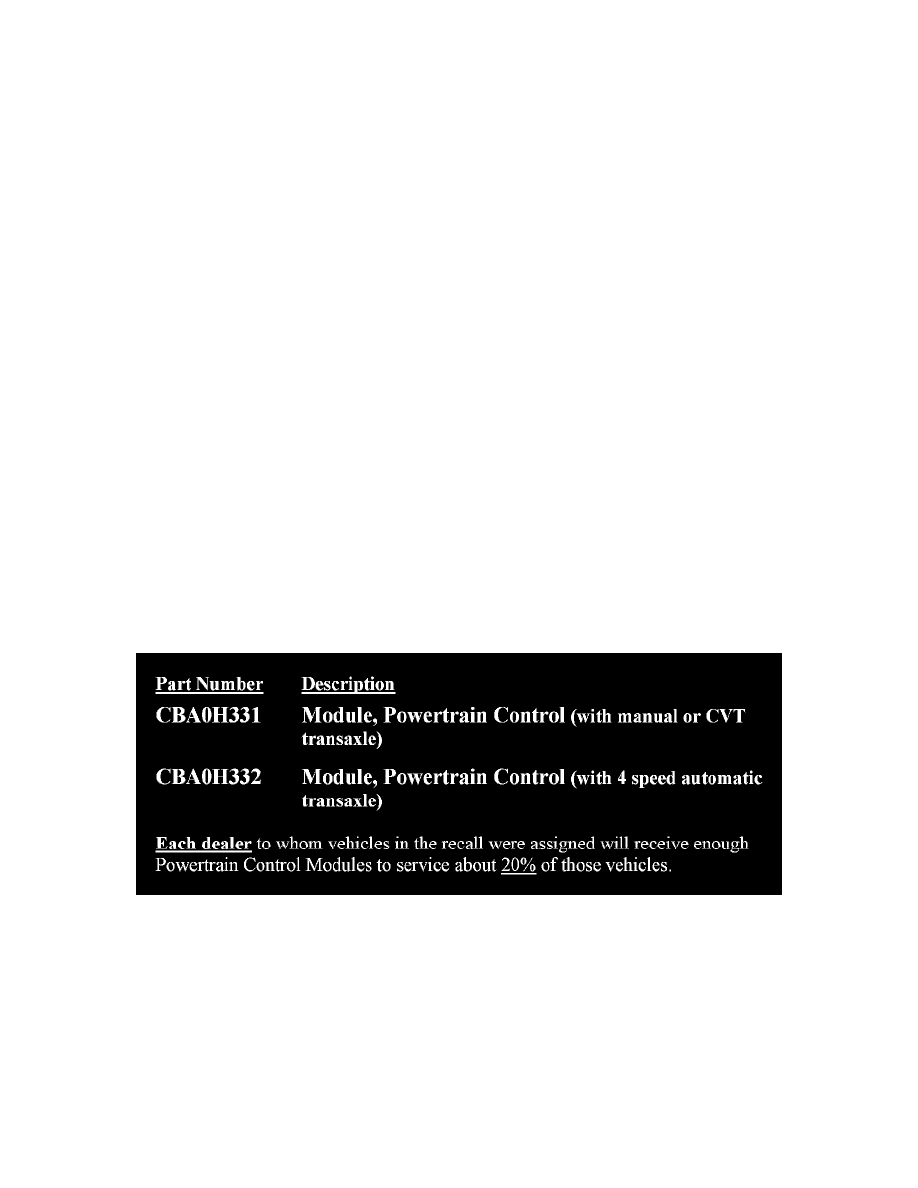 Technical Service Bulletin # H33
Date: 081106
Recall - PCM Replacement/Software Update
November 2008
Dealer Service Instructions for:
Safety Recall H33
Powertrain Control Module
Models
2009 (PM) Dodge Caliber
(MK) Jeep(R) Compass and Patriot
(JS) Chrysler Sebring and Dodge Avenger
(JC) Dodge Journey
NOTE: 
This recall applies only to the above vehicles built from July 10, 2008 through August 26, 2008 (MDH 071011 through 082606).
IMPORTANT: 
Some of the involved vehicles may be in dealer new vehicle inventory. Federal law requires you to complete this recall service on these vehicles
before retail delivery. Dealers should also consider this requirement to apply to used vehicle inventory and should perform this recall on vehicles in
for service. Involved vehicles can be determined by using the VIP inquiry process.
Subject
The Powertrain Control Module (PCM) on about 680 of the above vehicles may have been manufactured with an adhesive that could cause the printed
circuit board to break. This can cause the engine to stall and result in a crash without warning.
Repair
The PCM must be replaced and the correct software programmed into the new module.
Parts Information
Special Tools
< PREV PAGE
NEXT PAGE >