< PREV PAGE
NEXT PAGE >
Caliber L4-2.4L (2009)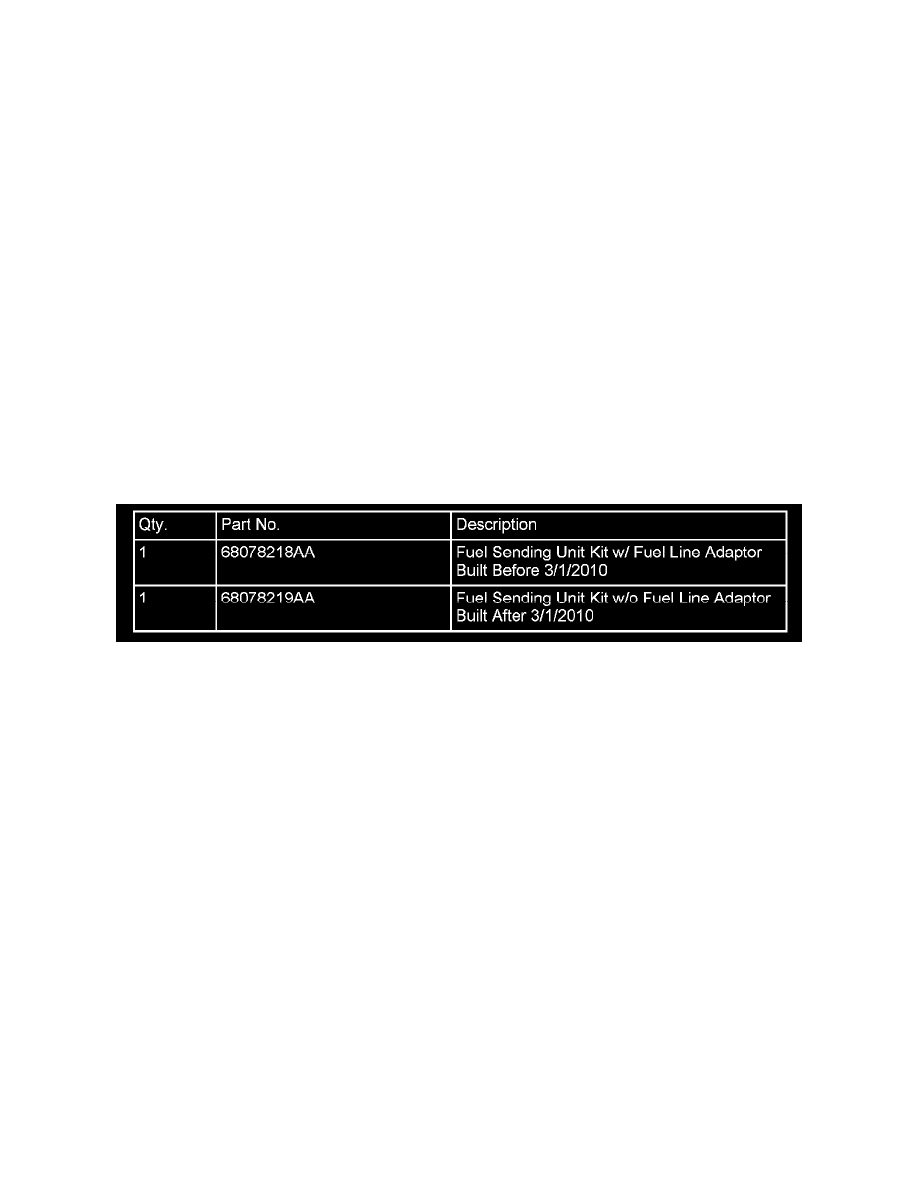 Fuel Gauge Module: Customer Interest
Instruments - Fuel Gauge Fluctuation
NUMBER: 08-024-10
GROUP: Electrical
DATE: September 22, 2010
SUBJECT:
Fuel Gauge Fluctuation
OVERVIEW:
This Bulletin involves replacing the fuel sending unit, clocking the fuel module and installing a fuel jumper hose.
MODELS:
2007 - 2010
(PM)
Caliber (FWD Only)
2007 - 2010
(MK)
Compass / Patriot (FWD Only)
SYMPTOM/CONDITION:
The customer may complain that the fuel gauge is not accurate or fluctuates at 3/4 of a tank or above.
DIAGNOSIS:
Some customers may experience the condition described above. Preform the repair as described below.
PARTS REQUIRED:
REPAIR PROCEDURE:
1. Remove the Fuel Pump Module using procedures found in DealerConnect > TechConnect > 14-Fuel System > Fuel Delivery, Gas > Module, Fuel
Pump > Removal > Front Wheel Drive
< PREV PAGE
NEXT PAGE >