< PREV PAGE
NEXT PAGE >
Caliber L4-2.4L (2009)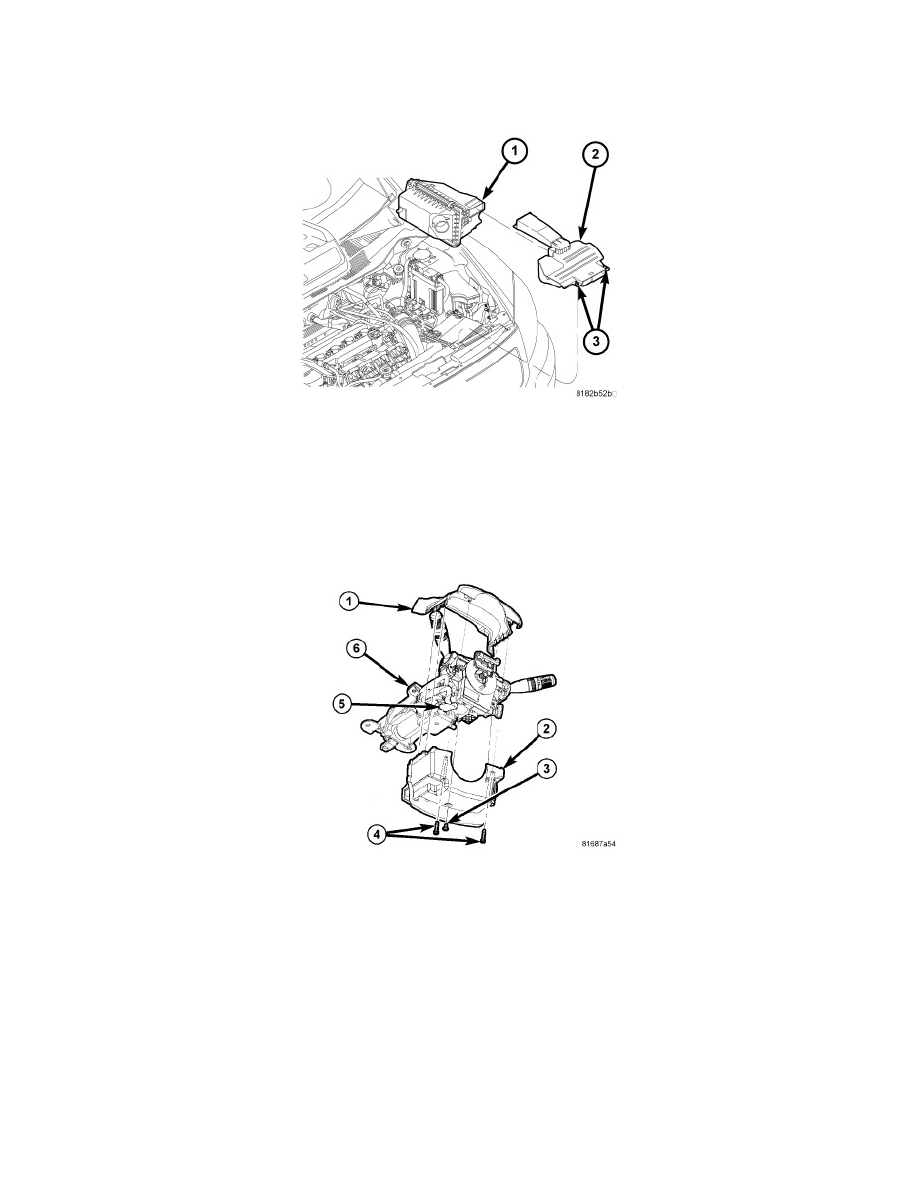 Ignition Switch Lock Cylinder: Service and Repair
Ignition Lock Cylinder - Removal
REMOVAL
WARNING: Disconnect and isolate the battery negative (ground) cable before beginning steering wheel removal or installation. Allow the front
airbag system capacitor to discharge for two minutes before removing the steering wheel or any front airbag system component.
This will disable the front airbag system. Failure to disconnect the battery could result in accidental front airbag module
deployment and possible personal injury.Do not place a non-deployed airbag face down on a hard surface as the airbag will propel
into the air if accidentally deployed, and could result in serious or fatal injury.
1. Remove air cleaner fresh air duct (2) and disconnect and isolate negative battery cable at battery, See: Battery/Service and Repair/Removal and
Replacement/Battery - Removal.
2. Remove upper (1) and lower (2) steering column shrouds,See: Steering and Suspension/Steering/Steering Column/Steering Column Cover/Service
and Repair/Steering Column Shroud - Removal.
< PREV PAGE
NEXT PAGE >