< PREV PAGE
NEXT PAGE >
Caliber L4-2.4L (2009)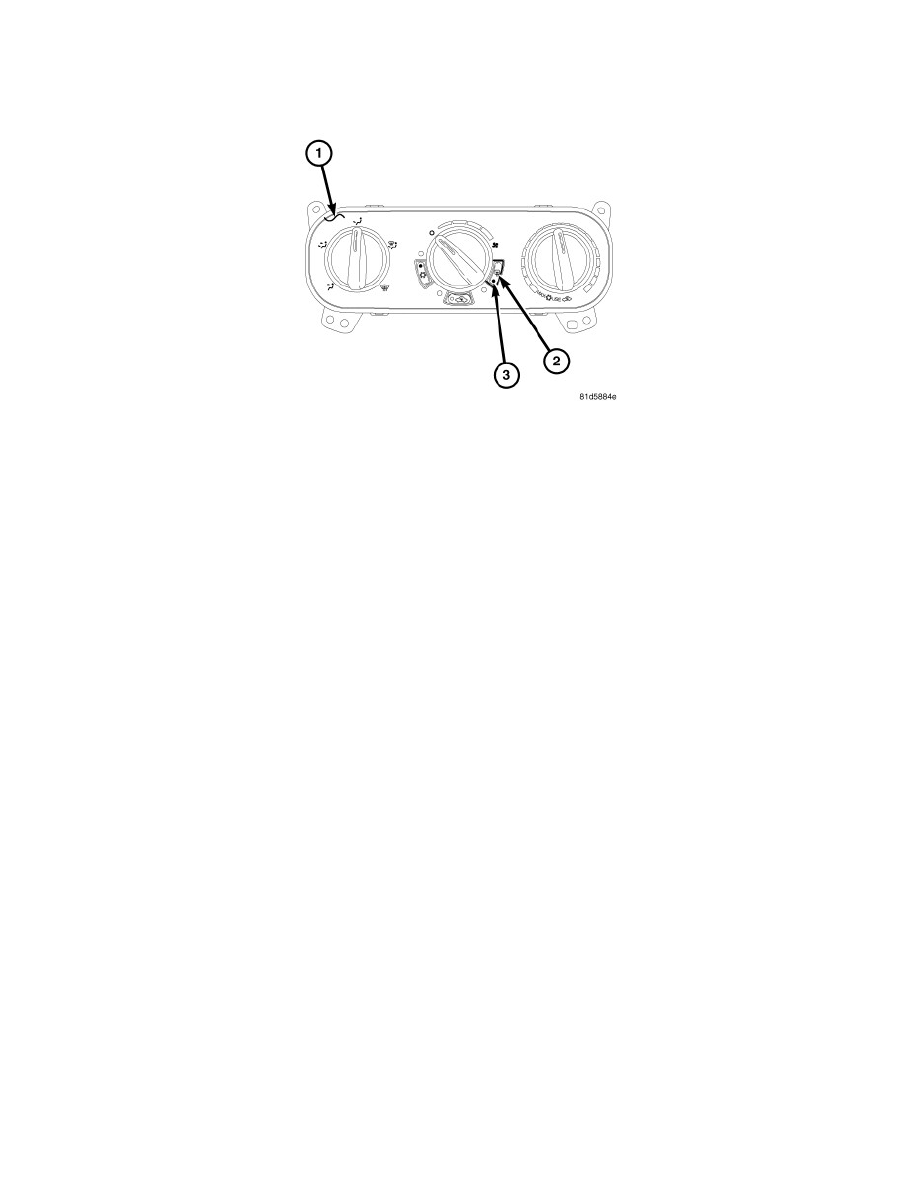 Heated Glass Element Switch: Description and Operation
Rear Defogger Switch - Description
DESCRIPTION
The switch for the rear window defogger (EBL) system (2) is located in the A/C-heater control (1) in the instrument panel center bezel. When the rear
window defogger switch is pressed to the On position a request signal is sent to the cabin compartment node (CCN), which sends a message to the totally
integrated power module (TIPM) to operate the EBL system.
When the high side driver in the TIPM is energized, current is directed to the rear defogger grid lines and to the heated side view mirrors (when
equipped) to help clear the glass surfaces of fog or frost.
An amber indicator (3) in the rear window defogger switch will illuminate when the EBL system is turned on.
< PREV PAGE
NEXT PAGE >