< PREV PAGE
NEXT PAGE >
Caravan AWD V6-201 3.3L (1991)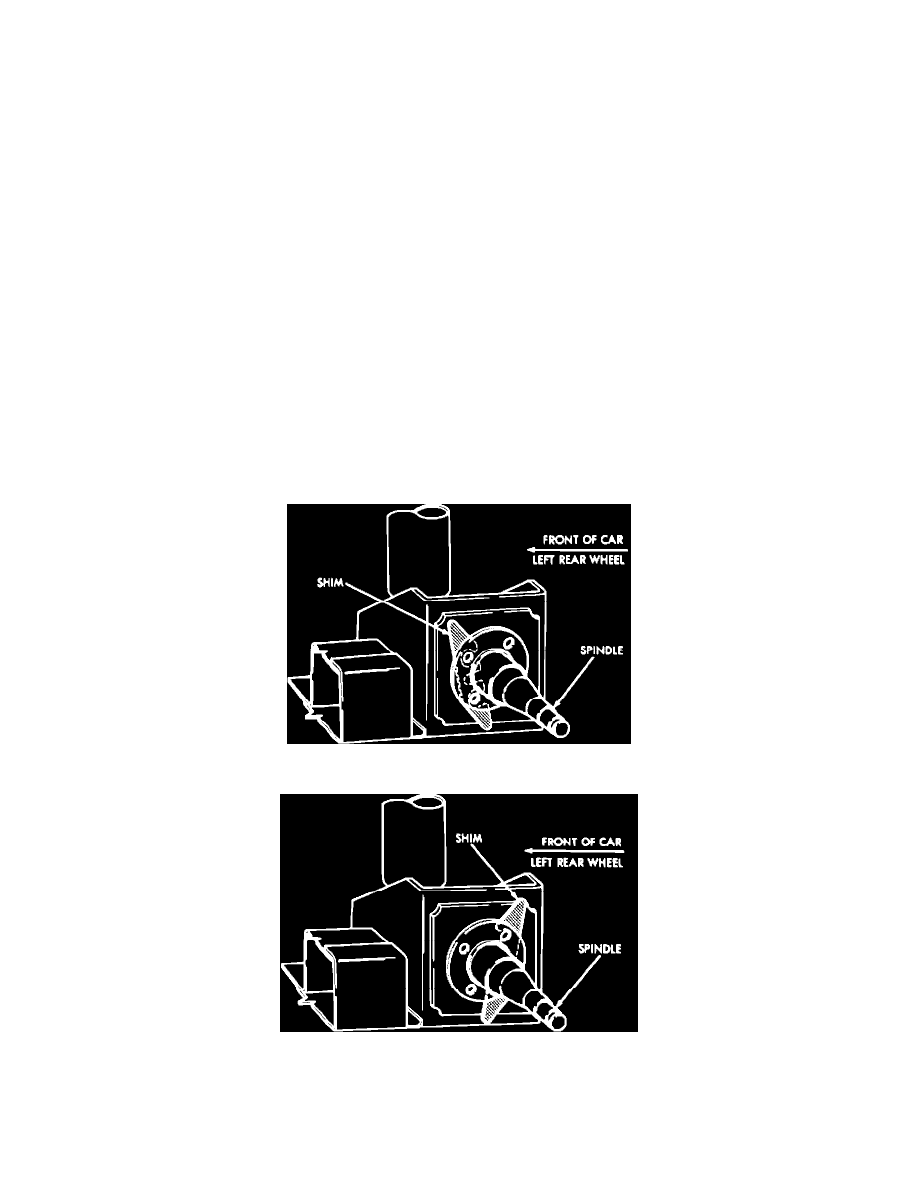 Alignment: Customer Interest
Rear Wheel Alignment - Uneven Tire Wear
 NO.: 02-07-90
GROUP:
SUSPENSION
DATE:
Nov. 5, 1990
SUBJECT:
Rear Tire Noise And Wear/Rear Wheel Aligriment
MODELS:
1989-1991 All Domestic FWD Vehicles (Excluding BB - Monaco)
SYMPTOM/CONDITION:
Rear camber and/or toe alignment causing uneven tire wear or excessive tread noise.
DIAGNOSIS:
If rear alignment is required, place vehicle on alignment rack and check alignrnent specifications. Two or four wheel alignment racks are acceptable,
following manufacturers instructions. Re-(2 wheel alignment rack) when recording rear toe-in (vehicle backed onto alignment rack) REMEMBER to
reverse sign convention; a total toein on direct reading charts is actually toe-out while driving. Maintain rear alignment within Chrysler Corporation
recommendations/specifications.
PARTS REQUIRED:
1 or 2 Shims
PN 5205114 (except AC, AY and AS Bodies)
1 or 2 Shims
PN 4626165 (all carlines)
Fig. 1-Shim Installation for Toe-Out
Fig. 2-Shim Installation for Toe-in
< PREV PAGE
NEXT PAGE >