Sentry Key Immobilizer Module (SKIM) - Description|Page 8 >
Challenger V8-5.7L (2010)
Relays and Modules
Relays and Modules - Accessories and Optional Equipment
Alarm Module, (Vehicle Antitheft)
Component Information
Description and Operation
Sentry Key Immobilizer Module (SKIM) - Description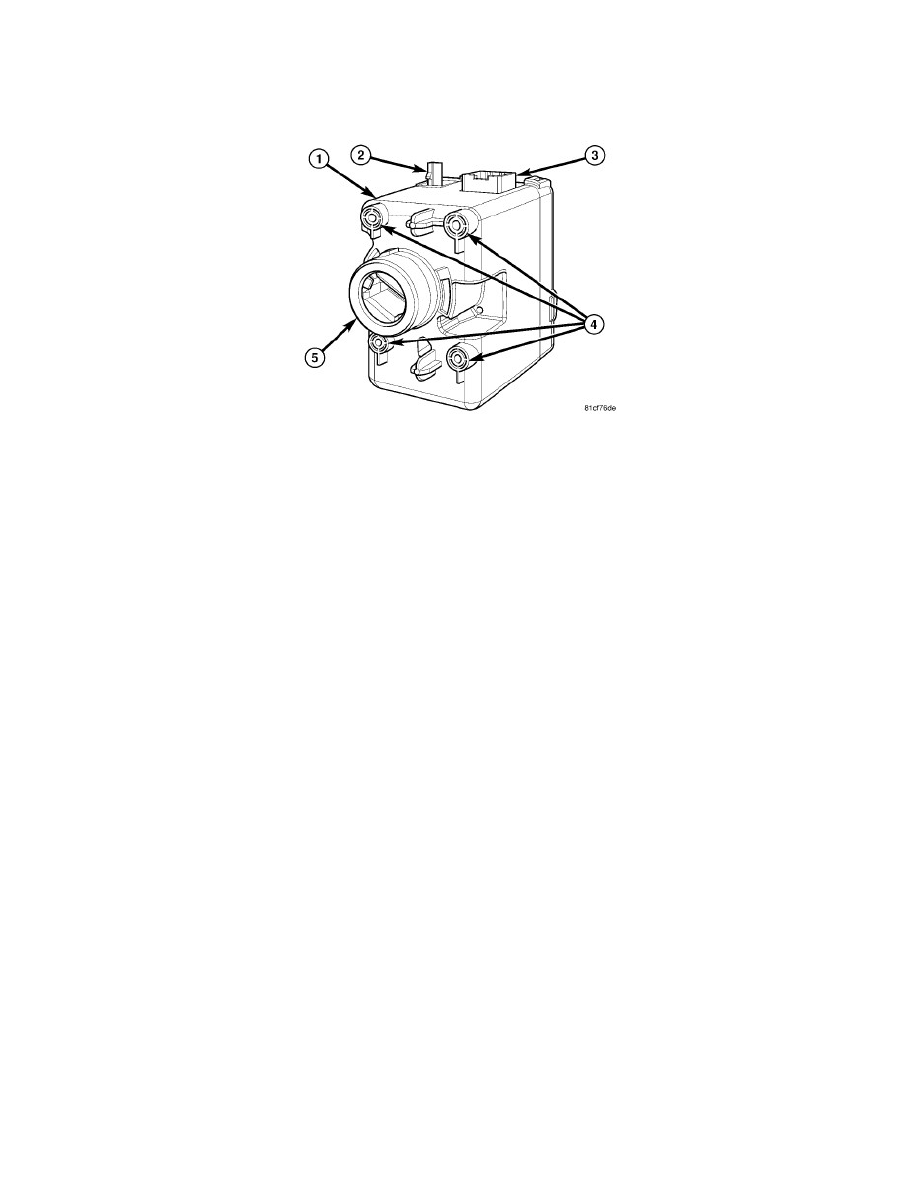 Alarm Module: Description and Operation
Sentry Key Immobilizer Module (SKIM) - Description
DESCRIPTION
The functions and features of the Sentry Key Immobilizer Module (SKIM), Sentry Key REmote Entry Module/SKREEM , and Wireless Control Module
/WCM) are all integral to the Wireless Ignition Node (WIN) (1) in this vehicle. The WIN is the primary component of the Sentry Key Immobilizer
System (SKIS). It includes the integral ignition switch and is also the receiver for the Remote Keyless Entry (RKE) system and the Tire Pressure Monitor
(TPM) system. The WIN is located in the instrument panel, just to the right of the steering column. The remainder of the WIN including its mounting
provisions and electrical connections are concealed within the instrument panel.
The WIN cannot be adjusted or repaired, but is flash update capable. If ineffective or damaged the entire WIN must be replaced. See: Powertrain
Management/Ignition System/Sensors and Switches - Ignition System/Ignition Switch/Service and Repair/Wireless Ignition Node Receiver - Removal.
Relays and Modules
Relays and Modules - Accessories and Optional Equipment
Alarm Module, (Vehicle Antitheft)
Component Information
Description and Operation
Sentry Key Immobilizer Module (SKIM) - Description
Sentry Key Immobilizer Module (SKIM) - Description|Page 8 >