< PREV PAGE
NEXT PAGE >
Colt L4-1597cc 1.6L SOHC Turbo (1984)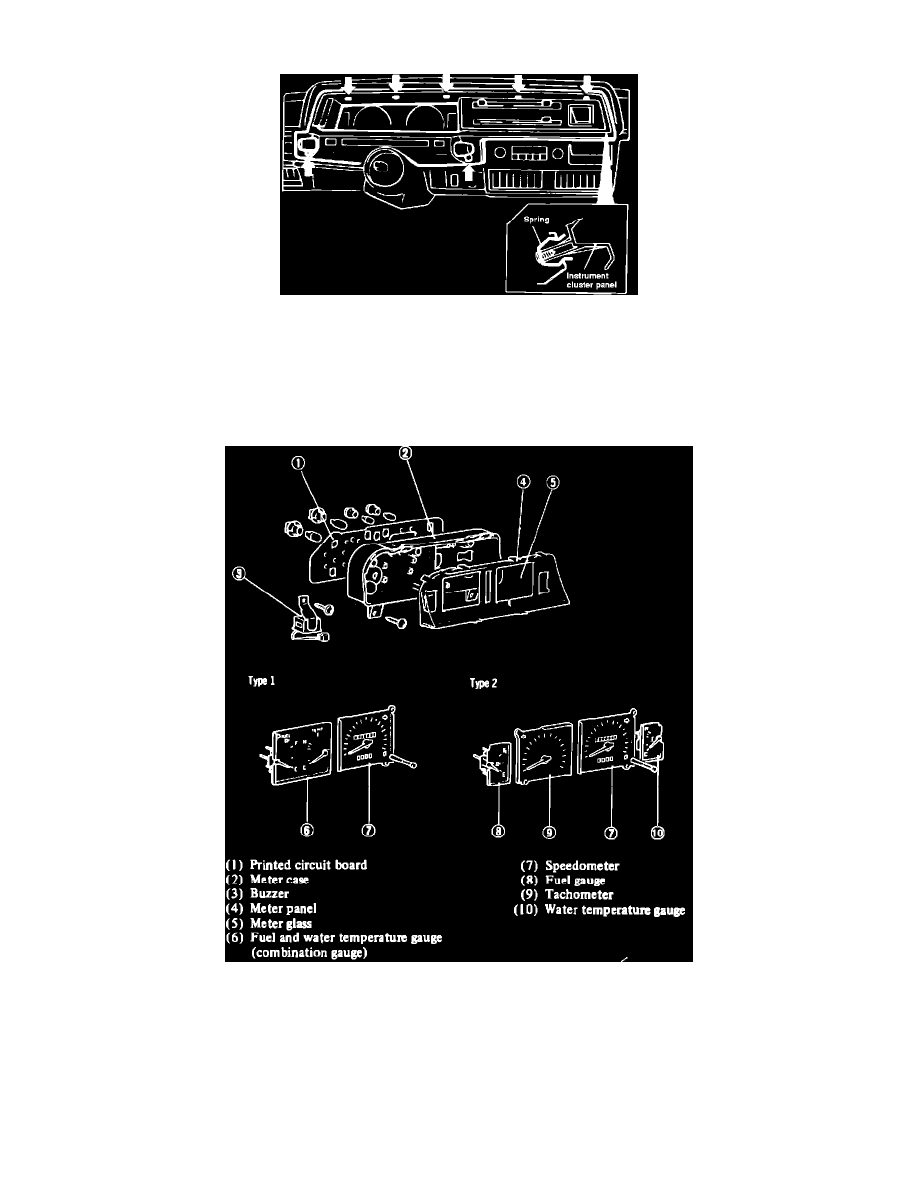 Instrument Cluster / Carrier: Service and Repair
Fig. 10 Instrument cluster bezel removal. 1984 Colt Hatchback
1.
Disconnect battery ground cable.
2.
Remove steering wheel using a suitable puller.
3.
Remove instrument cluster attaching screws then disconnect electrical connectors for light switch, wiper switch, clock and indicator lights.
4.
Remove cluster panel, then the combination meter attaching screws.
5.
Pull combination meter slightly outward, then disconnect speedometer cable and wire connectors.
Fig. 11 Instrument cluster. 1984 Colt Hatchback
6.
Remove combination meter from vehicle.
7.
Reverse procedure to install.
< PREV PAGE
NEXT PAGE >