< PREV PAGE
NEXT PAGE >
Colt L4-1597cc 1.6L SOHC Turbo (1984)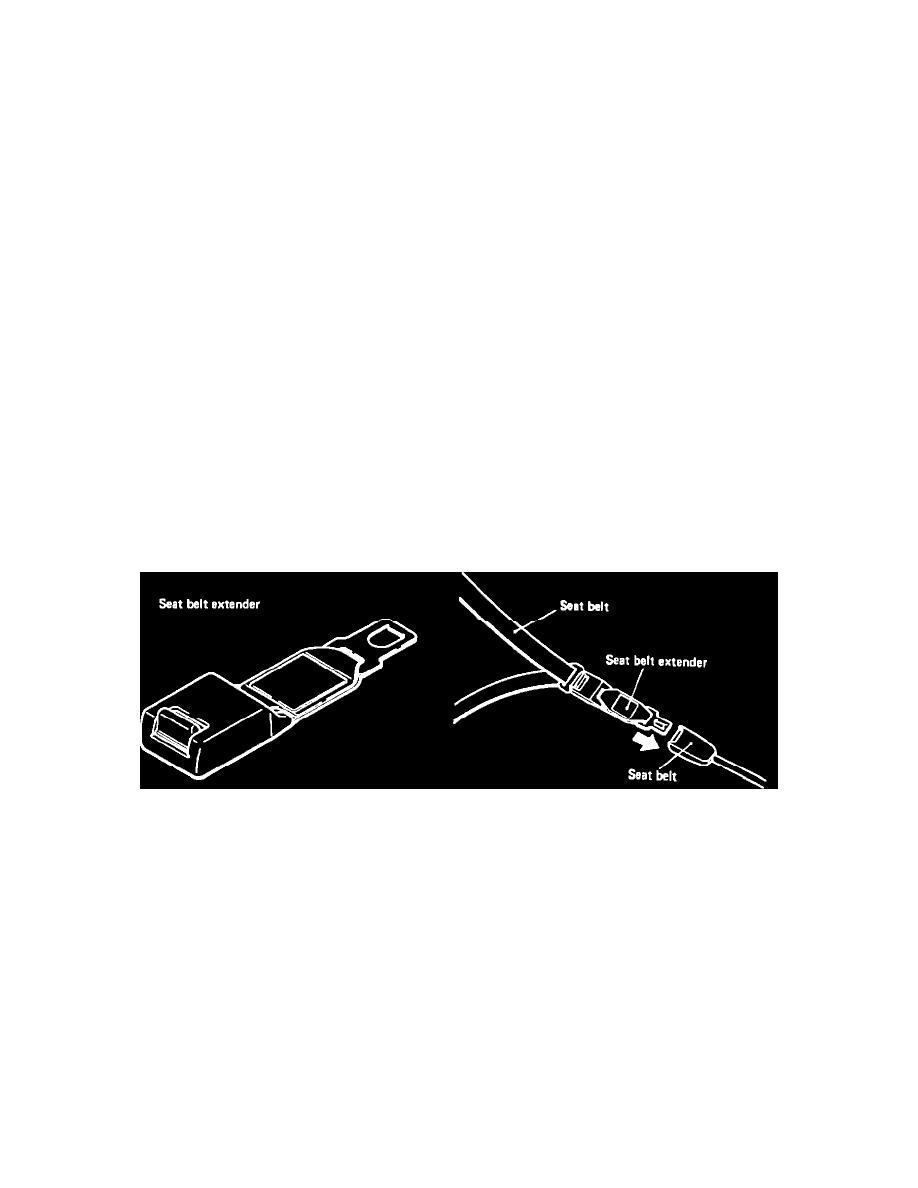 Seat Belt Extension: Technical Service Bulletins
Seat Belt Extender - Types/Identification
Models
1983-1987 MMC Manufactured Vehicles (Imported For Chrysler) Except Sapporo/Challenger Models
Subject
Seat Belt Extender
Index
BODY
Date
September 15, 1986
No.
23-08-86
P-3235
The front seat belt extender is intended for use only when the current seat belt is not long enough to fit around an occupant. It must be removed and
stored when not required by that occupant.
Incorrect use of the seat belt extender, or any other extender which is not specified, may result in serious injury.
Four types of extenders have been released to be used in the combinations shown in the chart on page 2.
FIGURE 1
Install the seat belt extenders as shown in Figure 1.
PARTS REQUIRED
Part No.
Type
Seat Belt Extender
MB544776
A*
Seat Belt Extender
MB544777
B*
Seat Belt Extender
MB544778
C*
Seat Belt Extender
MB544779
D*
*See chart on page 2
POLICY:
Information only
Model Year
Vehicle Model
1983
1984
1985
1986
1987
Conquest
Type A
Type A
Type B
(Not provided 
< PREV PAGE
NEXT PAGE >