< PREV PAGE
NEXT PAGE >
D 150 Ramcharger V8-360 5.9L (1989)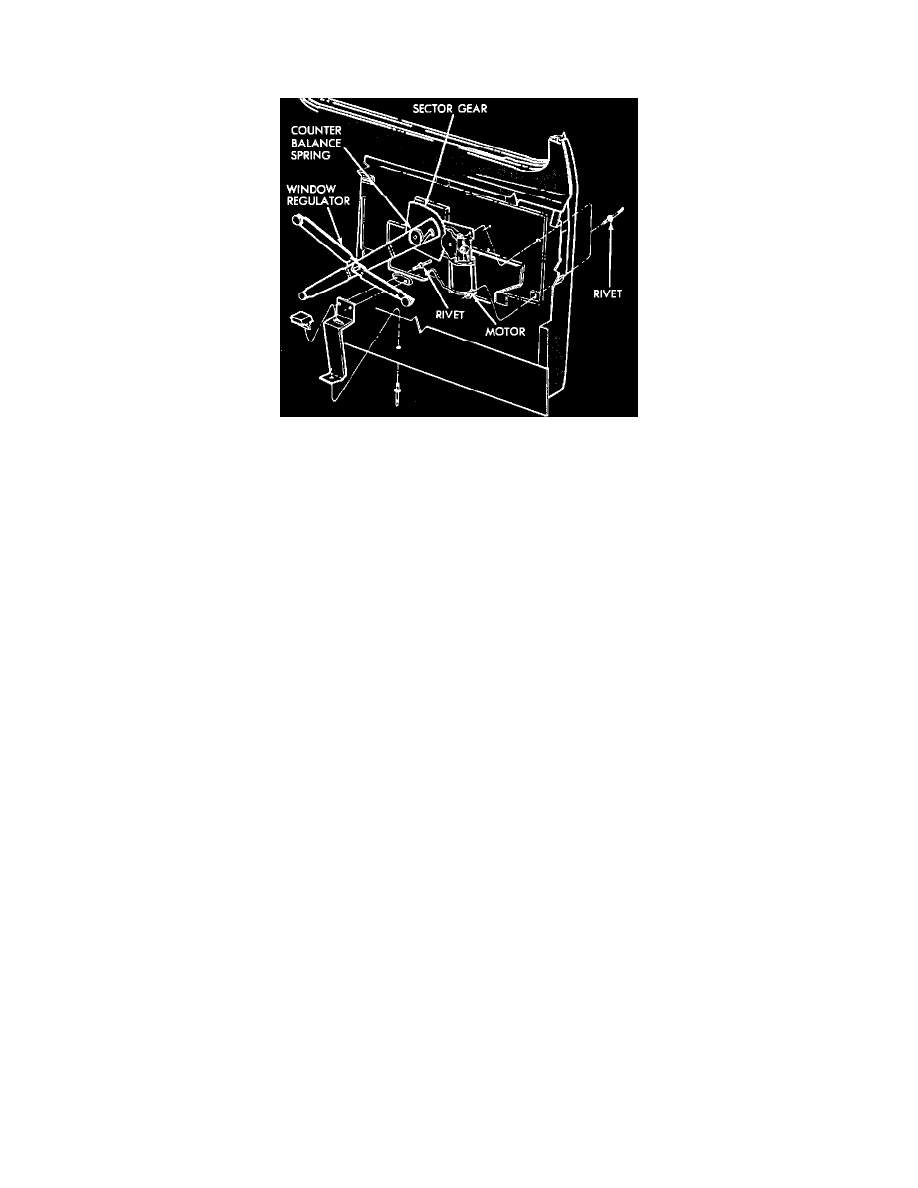 Window Regulator: Service and Repair
Power Window Motor/Regulator Replacement
Power Window Regulator Mounting
Removal
Remove the trim panel(s) to gain access to the window motor. Disconnect the wire connector from the motor. Remove the rivets that secure the regulator
to the inner door panel. Remove the screw that holds the window motor tie down bracket to the inner door panel (if equipped). Manually move the
regulator assembly to disengage the regulator slider from the glass lift channel. Secure the window glass in the up position with several straps of duct
tape looped over the window frame. Remove the regulator through the door access hole. 
If window motor needs to be removed from the regulator, secure the regulator in a vise to prevent the sector gear from moving.[1] Remove three motor
attaching screws and remove window motor from the regulator.
[1]
WARNING:If the sector gear is not properly secured to prevent movement, the counter balance spring will cause the regulator arm to move
rapidly when the window motor is removed from the regulator. This may cause personal injury.
Installation
Install window motor to regulator using original mounting screws. Inspect the sector gear teeth and window motor teeth for proper mesh. Remove the
regulator assembly from the vise and insert through the door access panel. Manually position the regulator arm slide in the window lift channel. Secure
the regulator assembly to the inner door panel using either new rivets or matching nut, bolt, and washer sets. Install screw to motor tie down bracket (if
equipped). Connect motor wiring to harness and test system for proper operation.
< PREV PAGE
NEXT PAGE >