< PREV PAGE
NEXT PAGE >
Dakota 4WD V6-239 3.9L VIN X FI (1989)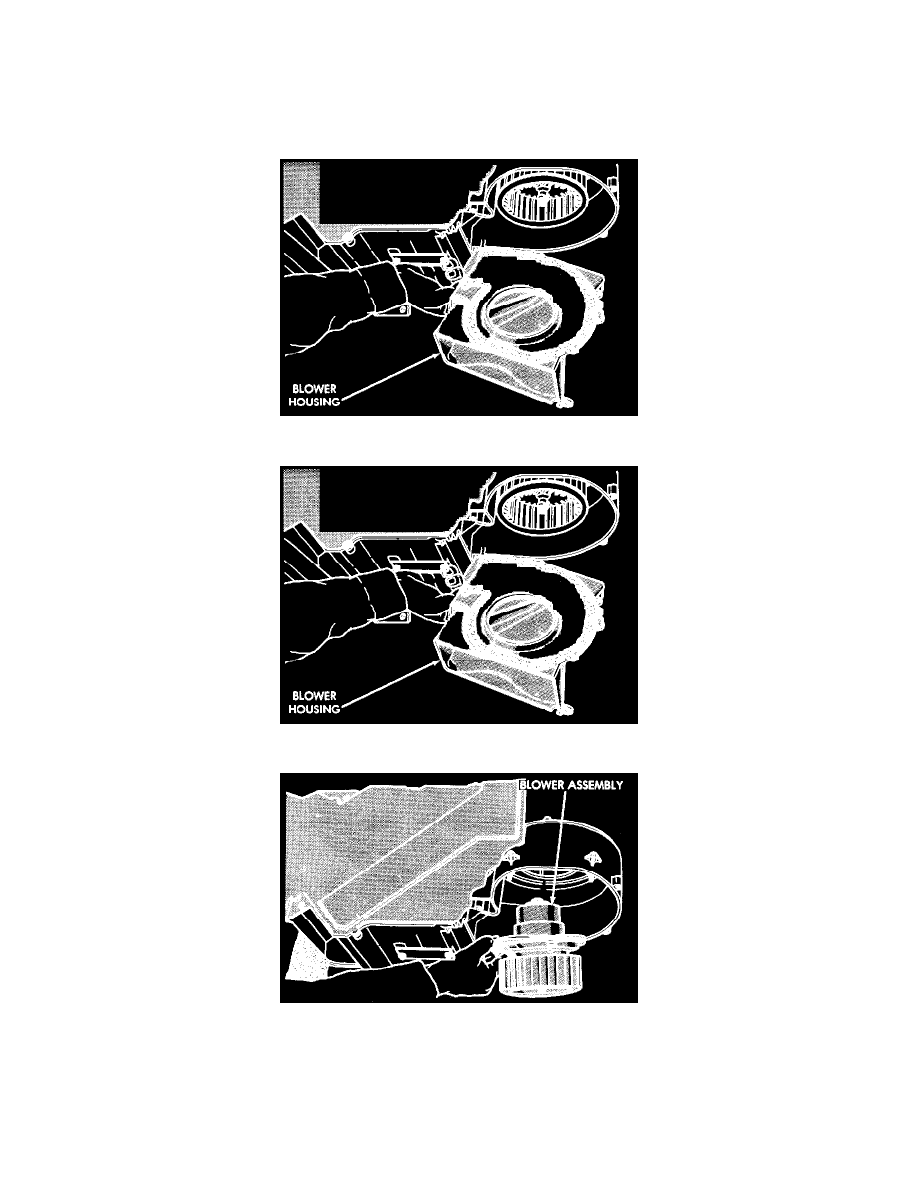 Blower Motor: Service and Repair
BLOWER MOTOR AND WHEEL ASSEMBLY- REMOVAL/INSTALLATION
(1) Disconnect the negative battery cable.
(2) Remove the lower instrument panel module (refer Instrument Panel gauges, and warning indicators).
(3) On vehicles equipped with A/C disconnect the 2 vacuum lines from the recirculating air door actuator. Disconnect blower lead wire connector.
(4) Remove 2 screws at the top of the blower housing, securing it to the unit cover.
(5) Remove 5 screws from round the blower housing and separate the blower housing from the unit.
Blower Housing (Typical)
(6) Remove 3 screws, securing the blower and wheel assembly to the heater or A/C unit housing and separate the assembly from the unit. To install,
reverse the preceding operation.
< PREV PAGE
NEXT PAGE >