< PREV PAGE
NEXT PAGE >
Dakota 4WD V6-3.9L VIN X (1997)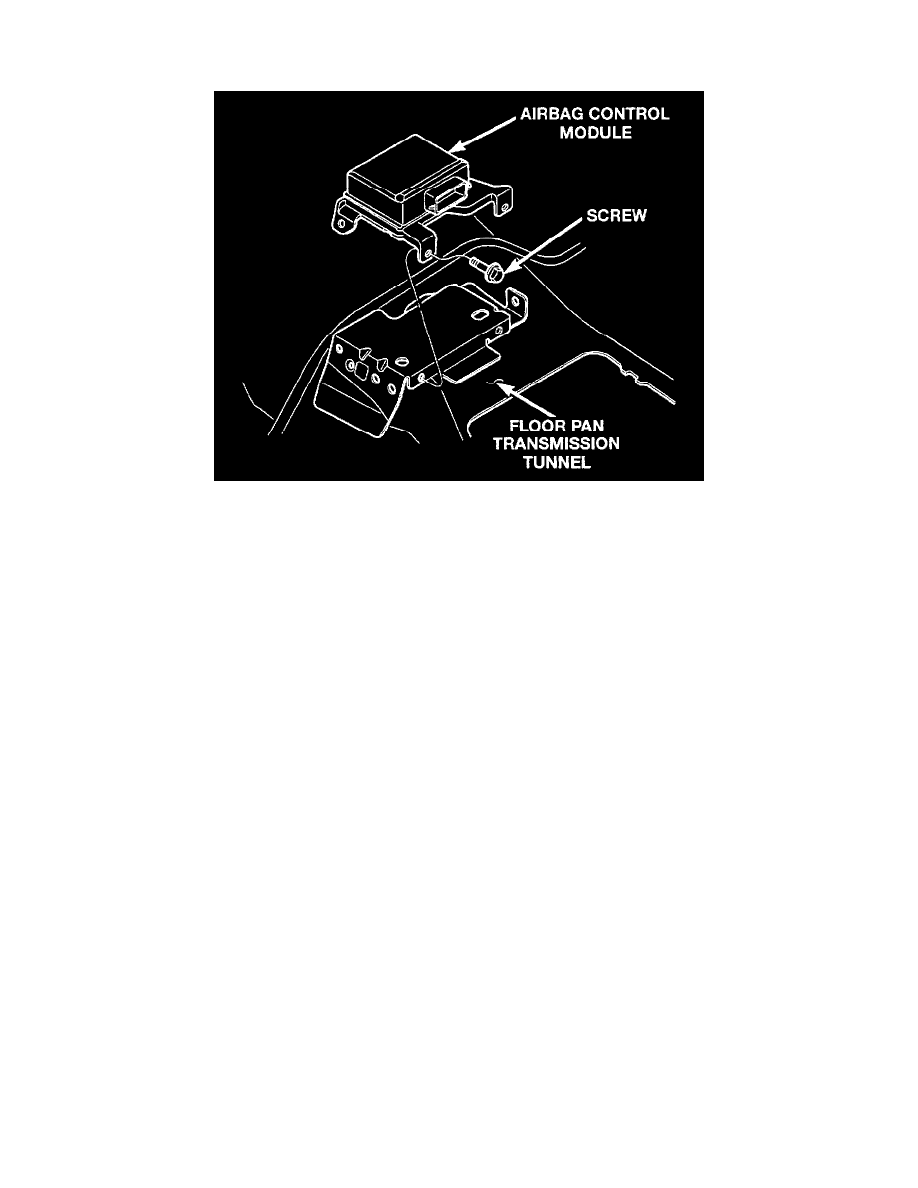 Impact Sensor: Description and Operation
DESCRIPTION
Airbag Control Module Remove/Install
The impact sensor provides verification of the direction and severity of an impact. One impact sensor is used. It is located inside the Airbag
Control Module (ACM), which is secured to a bracket on the floor pan transmission tunnel inside the vehicle.
OPERATION
The impact sensor is an accelerometer that senses the rate of deceleration. The microprocessor in the ACM monitors the impact sensor signal. A
pre-programmed decision algorithm in the microprocessor determines when the deceleration rate indicates an impact is severe enough to require
airbag system protection. When the programmed conditions are met, the ACM sends an electrical signal to deploy the airbag system components.
The impact sensor is calibrated for the specific vehicle. The sensor is only serviced as a unit with the ACM. The sensor cannot be repaired or
adjusted and, if faulty or damaged, the ACM unit must be replaced.
CIRCUIT OPERATION
The Airbag system uses a sensor internal to the Airbag Control Module (ACM) to detect impact. 
< PREV PAGE
NEXT PAGE >