< PREV PAGE
NEXT PAGE >
Dakota 4WD V8-318 5.2L (1991)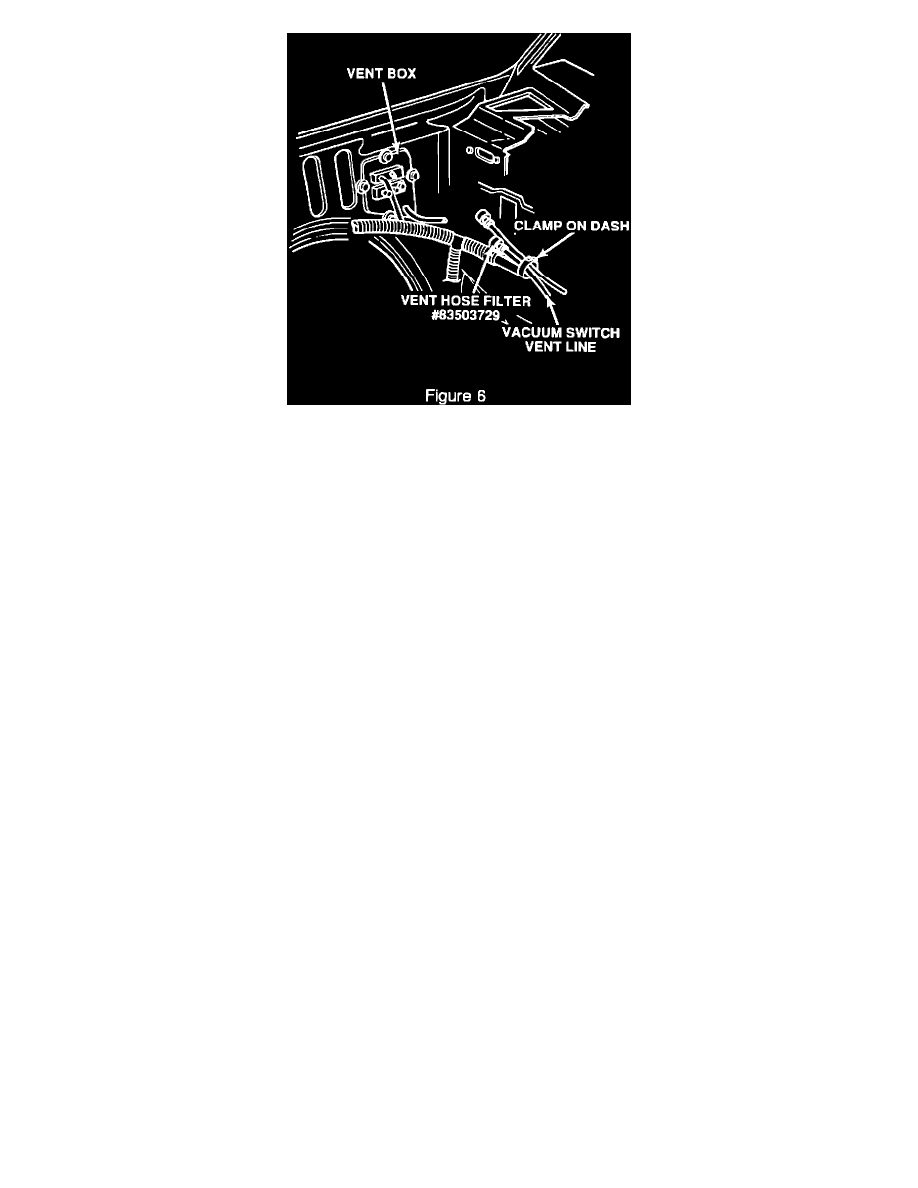 8.
Insert the transfer case vent hose filter PN 83503729 into the vent hose where the hose was cut off (Figure 6). The vent hose must remain in the tie
strap located on the dash panel.
POLICY:
Reimbursable within the provisions of the warranty.
TIME ALLOWANCE:
Labor Operations No. 21-03-58-92
0.5 Hrs.
Failure Code: P8 - Service Adjustment
< PREV PAGE
NEXT PAGE >