< PREV PAGE
NEXT PAGE >
Dakota 4WD V8-4.7L VIN J (2007)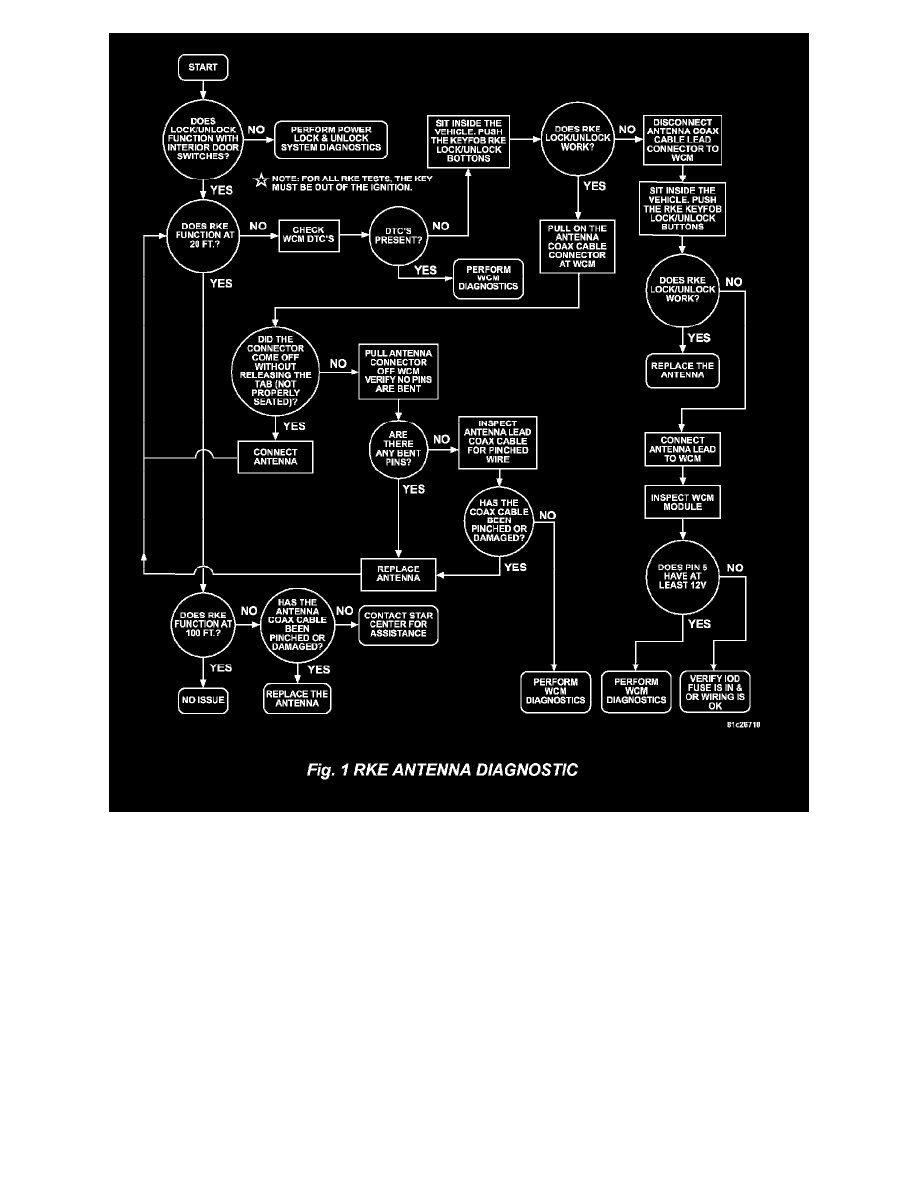 The customer may notice that the signal range of the Remote Keyless Entry (RKE) system is reduced. The RKE key fob may need to be closer than 3
meters (10 feet) before the functions available on the key fob will operate. This condition may be due to the RKE antenna. The diagnostic flow chart is
provide as a diagnostic aid for dealer technician (Fig. 1).
POLICY:
Information Only
Disclaimer:
This bulletin is supplied as technical information only and is not an authorization for repair.
< PREV PAGE
NEXT PAGE >