< PREV PAGE
NEXT PAGE >
Dakota 4WD V8-4.7L VIN J (2007)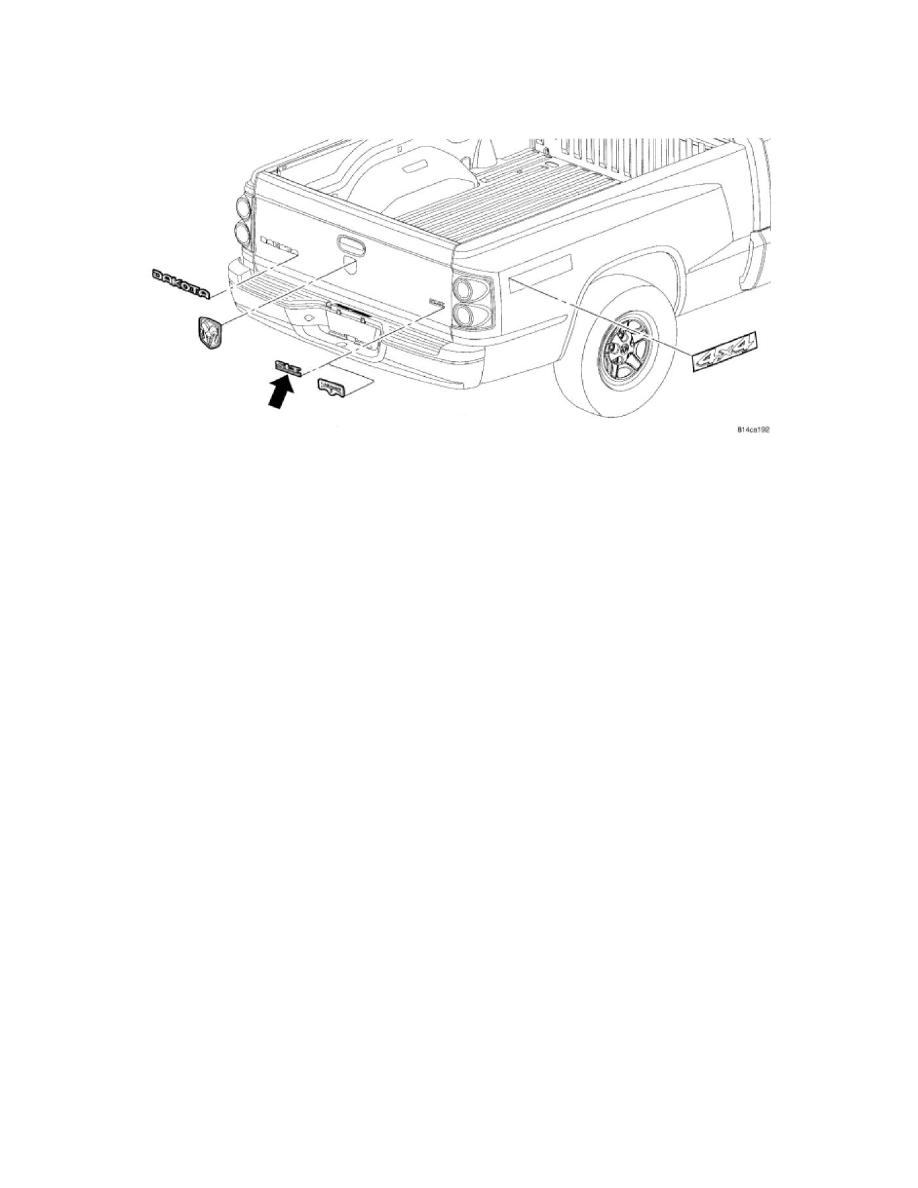 Body Emblem: Service and Repair
Removal
REMOVAL
NOTE: Exterior nameplates are attached to body panels with adhesive tape.
1. Apply a length of masking tape on the body, parallel to the top edge of the nameplate to use as a guide, if necessary.
2. If temperature is below 21°C (70°F) warm emblem with a heat lamp or gun. Do not exceed 52°C (120°F) when heating emblem.
3. Insert a plastic trim stick or a hard wood wedge behind the emblem to separate the adhesive backing from the body.
4. Clean adhesive residue from body with MOPAR(R) Super Clean solvent or equivalent.
< PREV PAGE
NEXT PAGE >