NEXT PAGE >
< PREV PAGE
Dakota 4WD V8-4.7L VIN J (2007)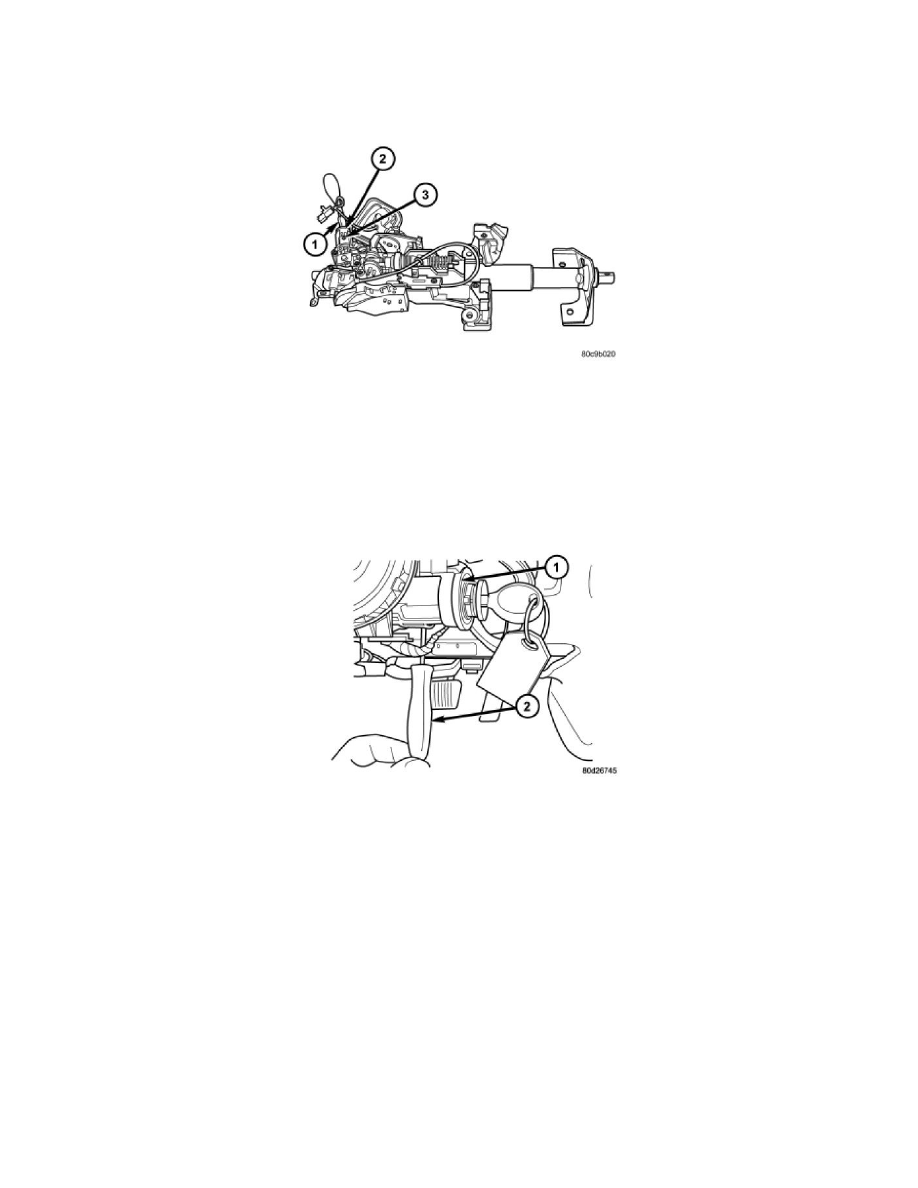 Ignition Switch Lock Cylinder: Service and Repair
Removal
REMOVAL
The ignition key (1) must be in the key cylinder (2) for cylinder removal.
1. Disconnect negative cable from battery.
2. Remove upper and lower covers (shrouds) from steering column.
3. Place shifter in PARK position.
4. A retaining pin is located at side of key cylinder assembly (2).
a. Rotate key to RUN position.
b. Press in on retaining pin while pulling key cylinder (1) from ignition switch.
NEXT PAGE >
< PREV PAGE