< PREV PAGE
NEXT PAGE >
Dakota 4WD V8-4.7L VIN J (2007)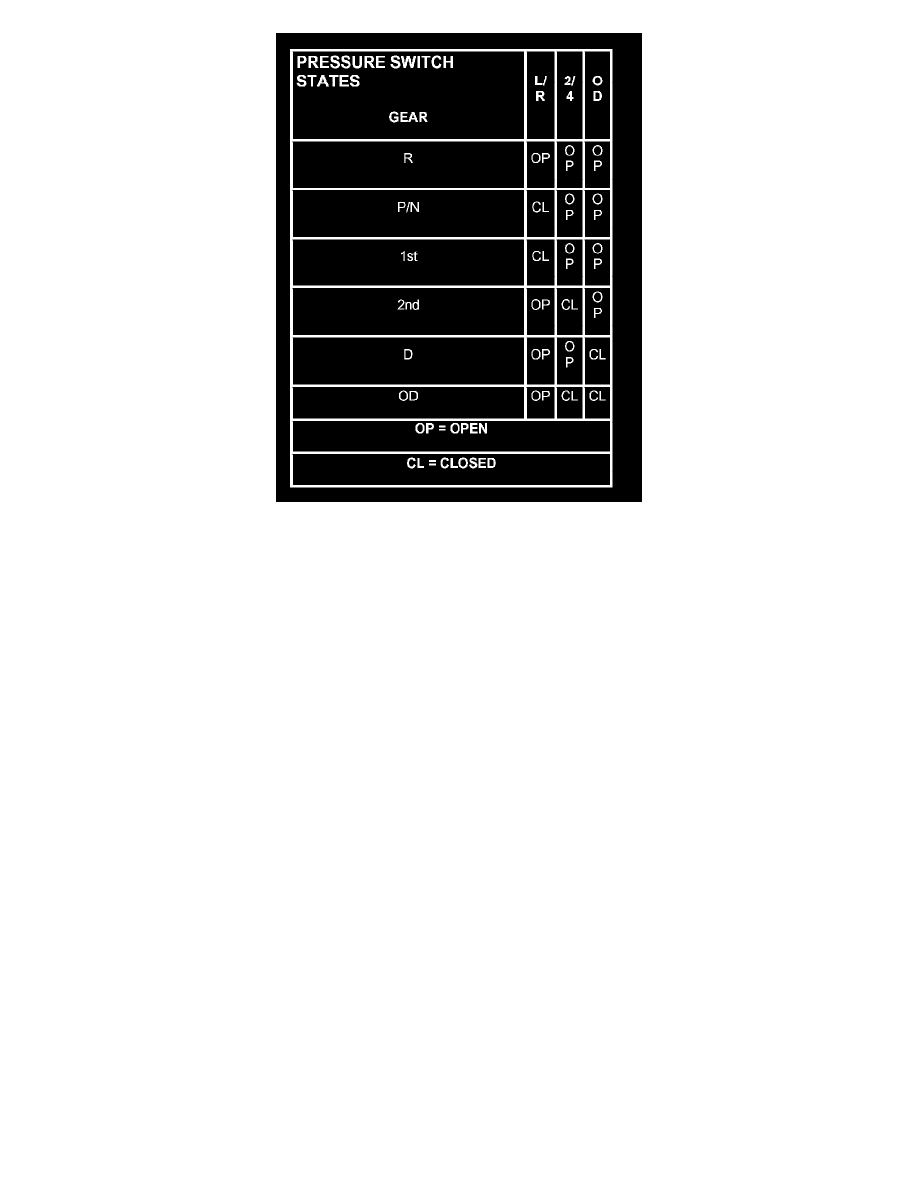 Pressure Switch States
A Diagnostic Trouble Code (DTC) will set if the TCM senses any switch open or closed at the wrong time in a given gear.
The TCM also tests the 2/4 and OD pressure switches when they are normally off (OD and 2/4 are tested in 1st gear, OD in 2nd gear, and 2/4 in 3rd
gear). The test simply verifies that they are operational, by looking for a closed state when the corresponding element is applied. Immediately after a shift
into 1st, 2nd, or 3rd gear with the engine speed above 1000 rpm, the TCM momentarily turns on element pressure to the 2/4 and/or OD clutch circuits to
identify that the appropriate switch has closed. If it doesn't close, it is tested again. If the switch fails to close the second time, the appropriate Diagnostic
Trouble Code (DTC) will set.
< PREV PAGE
NEXT PAGE >