Check Valve, Washer|Description|Page 10722 >
< Windshield|Removal|Page 10716
Dakota 4WD V8-4.7L VIN J (2007)
Wiper and Washer Systems
Check Valve, Washer
Component Information
Description and Operation
Description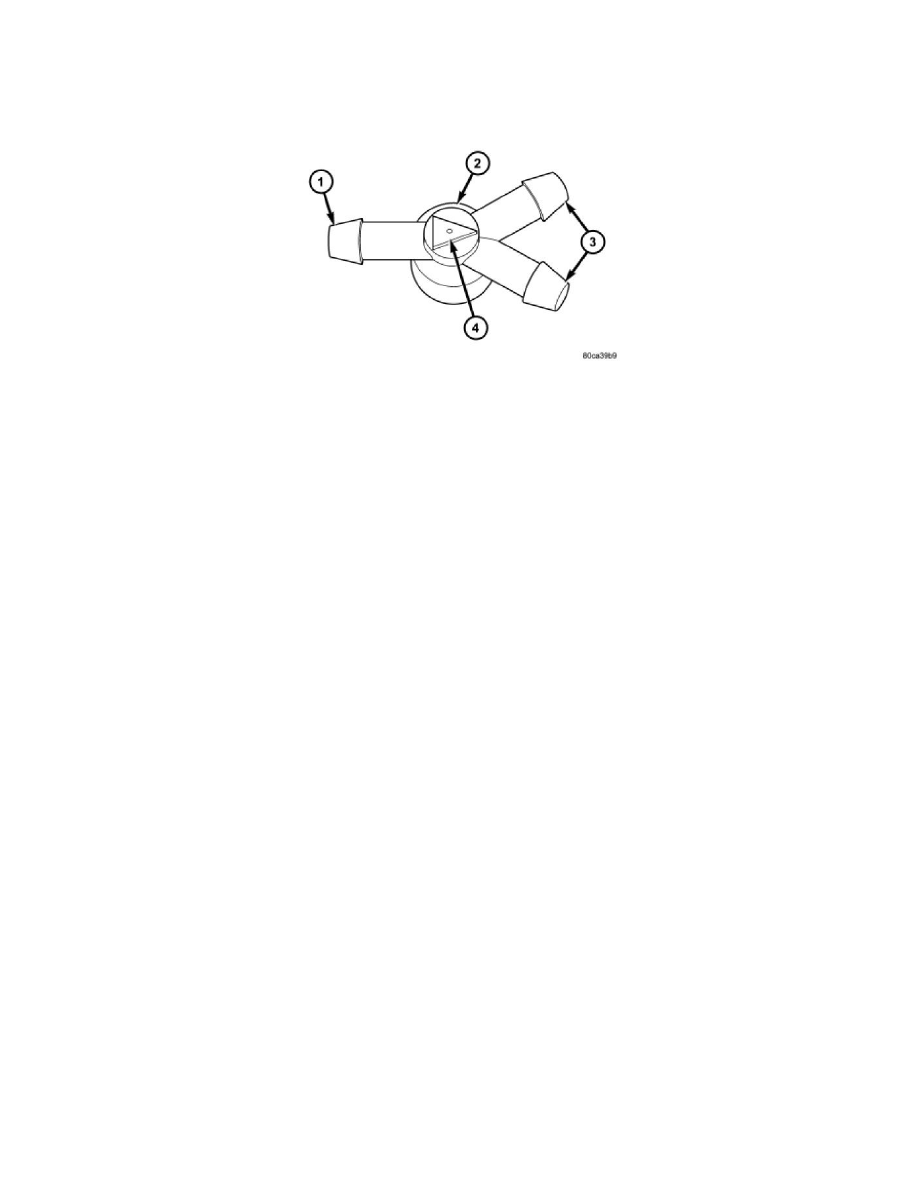 Check Valve: Description and Operation
Description
DESCRIPTION
A single washer system check valve is standard equipment on this vehicle, and is installed in the washer system plumbing. The check valve is integral to
the washer nozzle plumbing wye fitting (2) located in the cowl plenum area beneath the cowl plenum cover/grille panel near the base of the windshield.
The check valve consists of a molded plastic body with a raised arrowhead (4) molded into its center section that indicates the direction of the flow
through the valve, and three barbed hose nipples (1 and 3) formed in a wye configuration on the outside circumference of the center section of the valve
body.
The check valve cannot be adjusted or repaired and, if ineffective or damaged, it must be replaced.
Wiper and Washer Systems
Check Valve, Washer
Component Information
Description and Operation
Description
Check Valve, Washer|Description|Page 10722 >
< Windshield|Removal|Page 10716