< PREV PAGE
NEXT PAGE >
Durango 4WD V6-3.6L (2011)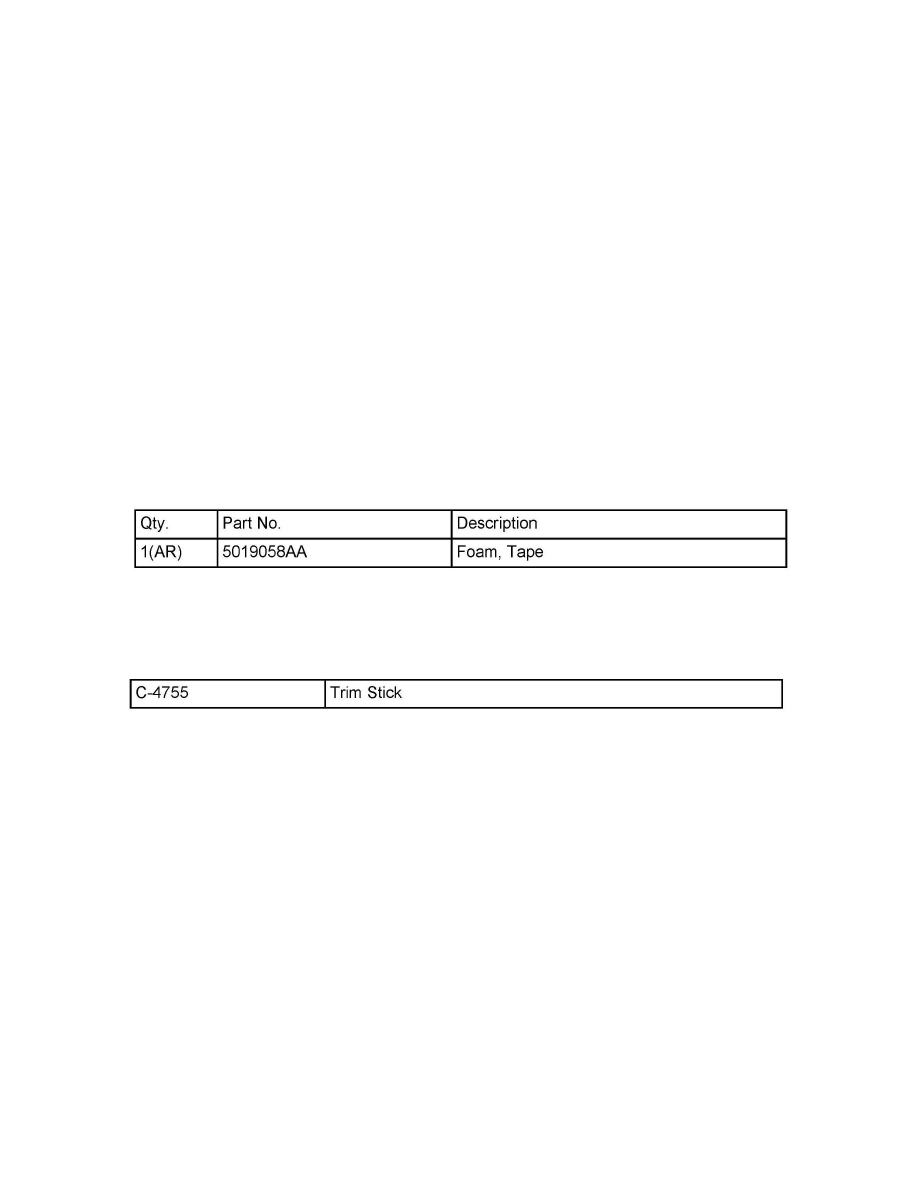 Scuff Plate: Customer Interest
Interior - Front Door Scuff Plate(s) Loose
NUMBER: 23-013-11
GROUP: Body
DATE: April 20, 2011
SUBJECT:
Loose Right And/Or Left Front Door Scuff Plate
OVERVIEW:
This bulletin involves inspecting the right and left front door scuff plate and if necessary installing foam spacers.
MODELS:
2011
(WD)
Durango
NOTE: 
This bulletin applies to vehicles built before March 14, 2011 (MDHO3I4XX).
SYMPTOM/CONDITION:
The customer may experience a loose right and/or left front door scuff plate.
DIAGNOSIS:
If the customer describes the symptom, perform the Repair Procedure.
PARTS REQUIRED:
NOTE: 
One piece of foam tape will service three scuff plates.
SPECIAL TOOLS/EQUIPMENT REQUIRED:
REPAIR PROCEDURE:
< PREV PAGE
NEXT PAGE >