< PREV PAGE
NEXT PAGE >
Durango 4WD V8-5.9L VIN Z (1998)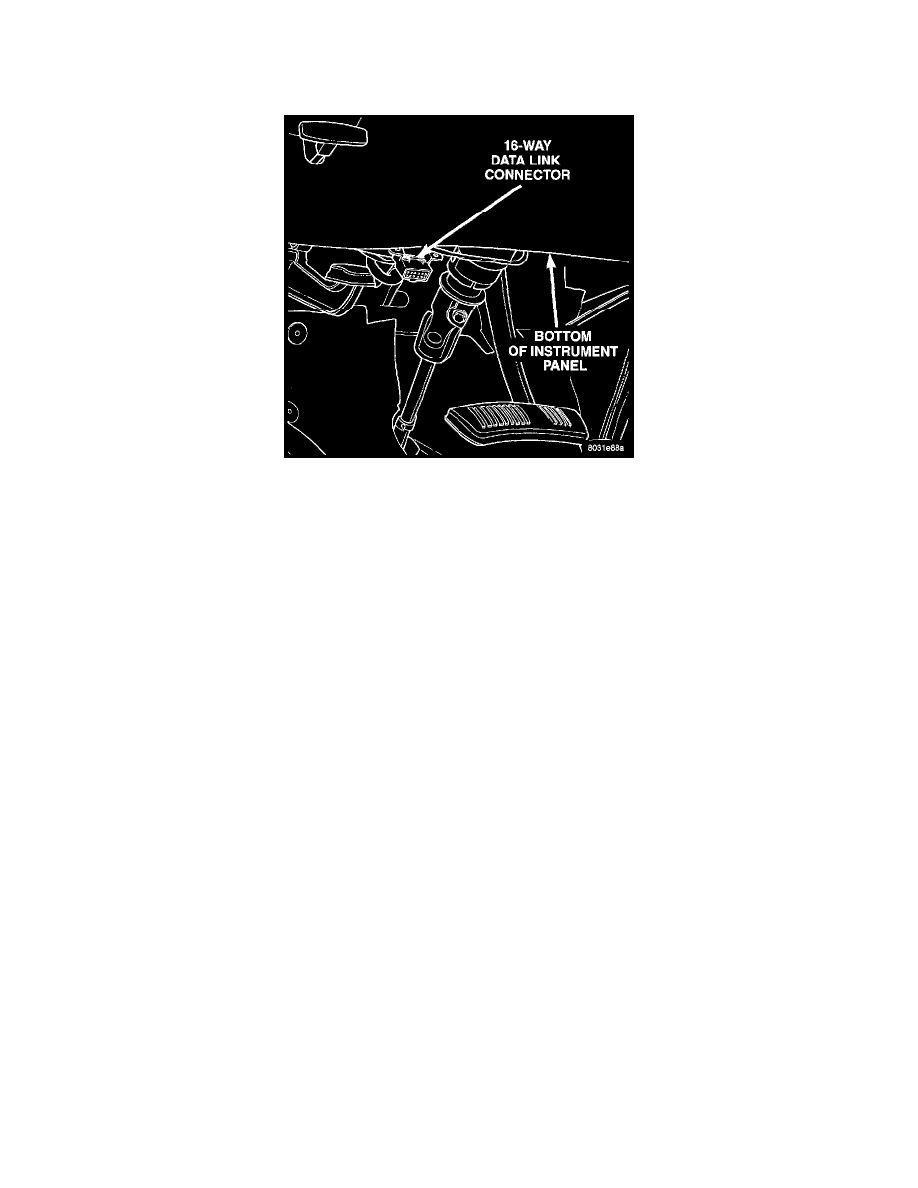 Air Bag(s) Arming and Disarming: Service and Repair
Air Bag Arming
Air Bag Arming
16-Way Data Link Connector - Typical
1. Make sure no one is in the vehicle.
2. Connect the negative battery terminal.
3. Connect the DRB scan tool to the 16-way data link wire harness connector. The connector is located on the driver side lower edge of the
instrument panel, outboard of the steering column.
4. Turn the ignition switch to the ON position. Exit the vehicle with the DRB. Use the latest version of the proper DRB cartridge.
5. Erase the stored DTC data. If any problems remain, the stored DTC data will not erase.
6.  With the ignition switch still in the ON position, make sure nobody is in the vehicle.
7.  From outside of the vehicle (away from the airbag modules in case of an accidental deployment) turn the ignition switch to the OFF position for
about 10 seconds, and then back to the ON position. Observe the airbag indicator lamp in the instrument cluster. It should light for six to 8
seconds, and then go out. This indicates that the airbag system is functioning normally.
NOTE:  If the airbag indicator lamp fails to light, or lights and stays on, there is an airbag system malfunction. Refer to the proper Diagnostic
Procedures to diagnose the problem.
< PREV PAGE
NEXT PAGE >