< PREV PAGE
NEXT PAGE >
Durango 4WD V8-5.9L VIN Z (1998)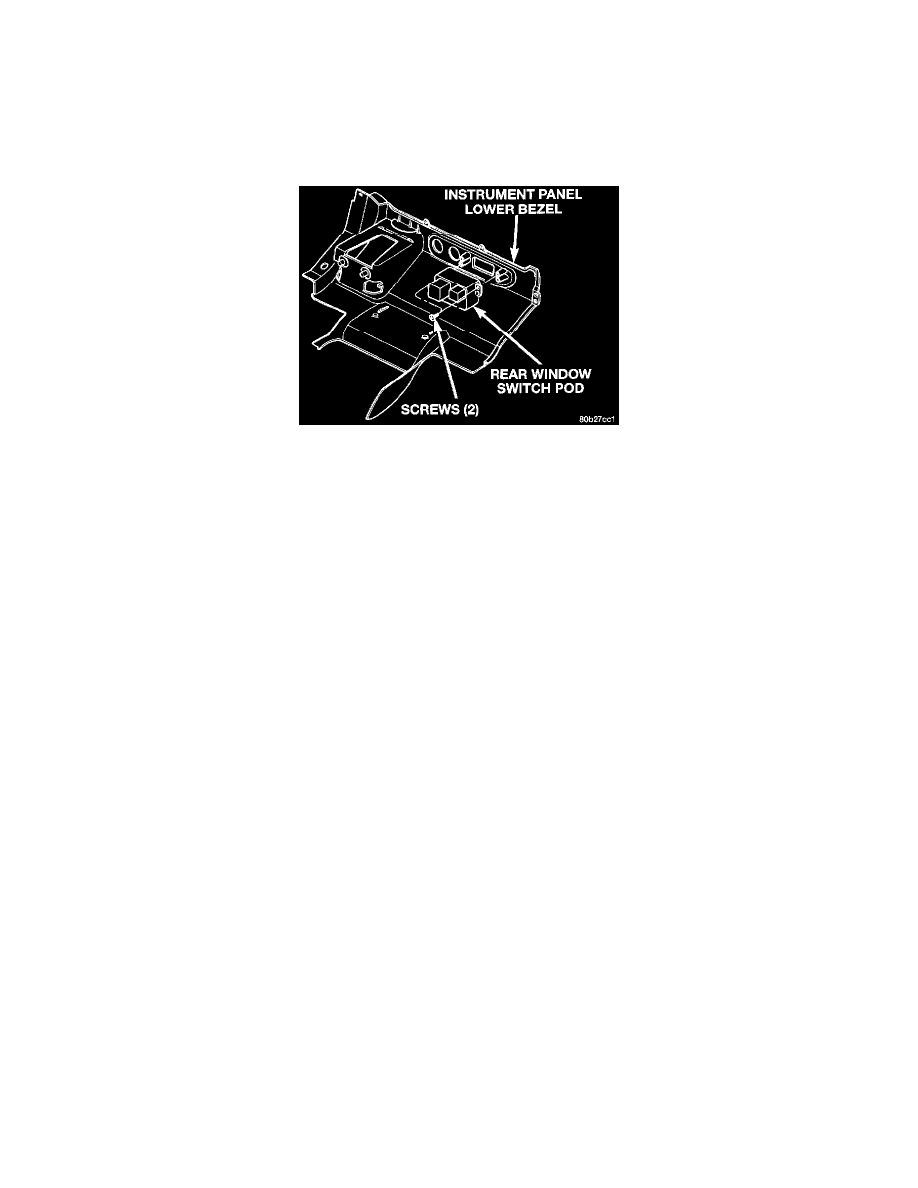 WARNING:  ON VEHICLES EQUIPPED WITH AIRBAGS, REFER TO AIR BAGS AND SEAT BELTS/AIR BAGS BEFORE ATTEMPTING
ANY STEERING WHEEL, STEERING COLUMN, OR INSTRUMENT PANEL COMPONENT DIAGNOSIS OR SERVICE. FAILURE TO
TAKE THE PROPER PRECAUTIONS COULD RESULT IN ACCIDENTAL AIRBAG DEPLOYMENT AND POSSIBLE PERSONAL INJURY.
1. Disconnect and isolate the battery negative cable.
2. Remove the lower bezel from the instrument panel. Refer to Instrument Panel, Gauges and Warning Indicators/Instrument Panel/Instrument Panel
Lower Bezel Replacement.
Rear Window Switch Pod Remove/Install
3. Remove the two screws that secure the rear window switch pod to the instrument panel lower bezel.
4. Remove the rear window switch pod from the instrument panel lower bezel.
5. Reverse the removal procedures to install. Tighten the mounting screws to 2.2 N.m (20 in. lbs.).
< PREV PAGE
NEXT PAGE >