NEXT PAGE >
< PREV PAGE
Durango 4WD V8-5.9L VIN Z (1998)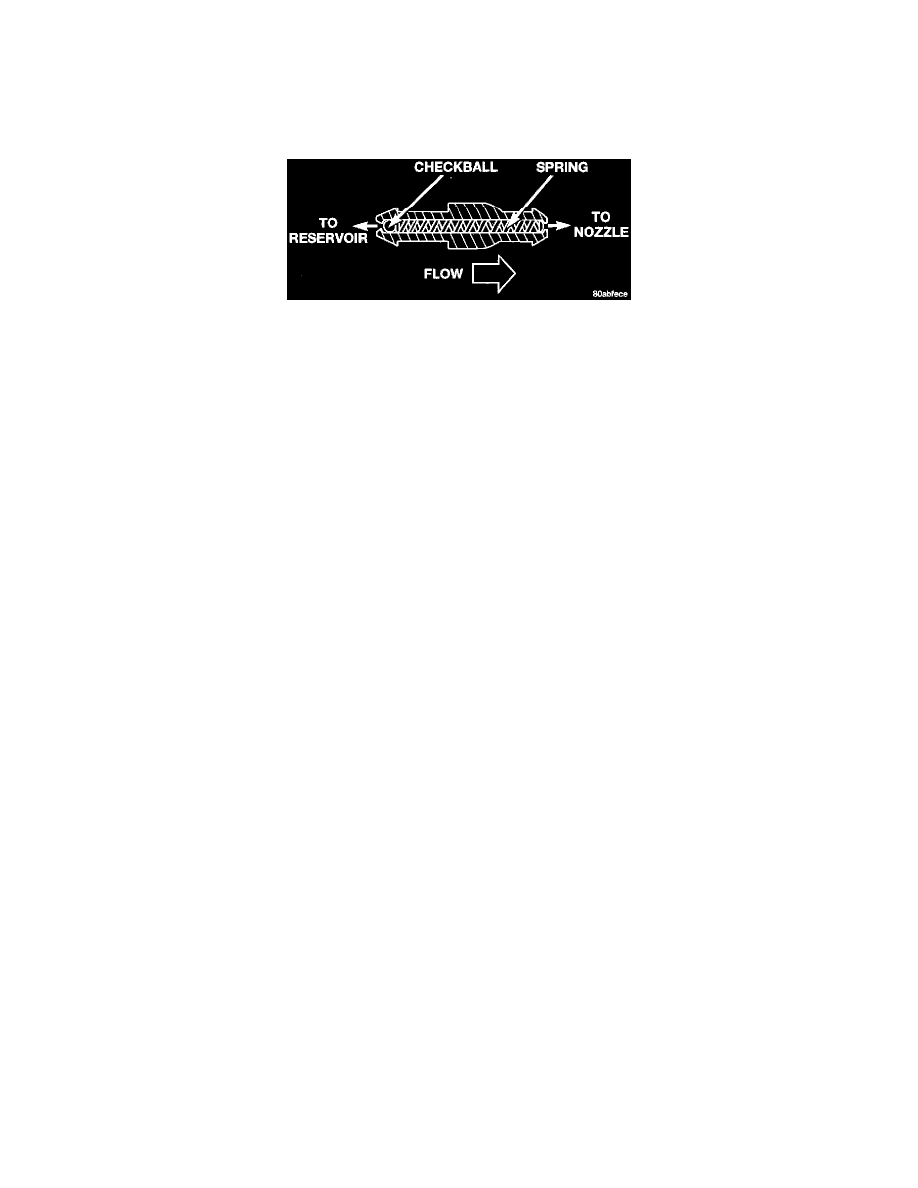 Check Valve: Service and Repair
REMOVAL
A check valve is located in the washer supply hose near the top of the right liftgate opening pillar.
1. Remove the right upper D-pillar trim.
2. Disconnect the washer supply hoses from the barbed nipples on each end of the rear washer system check valve.
3. Remove the check valve from the vehicle.
Rear Washer System Check Valve
4. When reinstalling the check valve, be certain the valve is properly oriented within the system flow.
5. Reverse the remaining removal procedures to complete the installation.
NEXT PAGE >
< PREV PAGE