< PREV PAGE
NEXT PAGE >
Dynasty L4-153 2.5L SOHC (1988)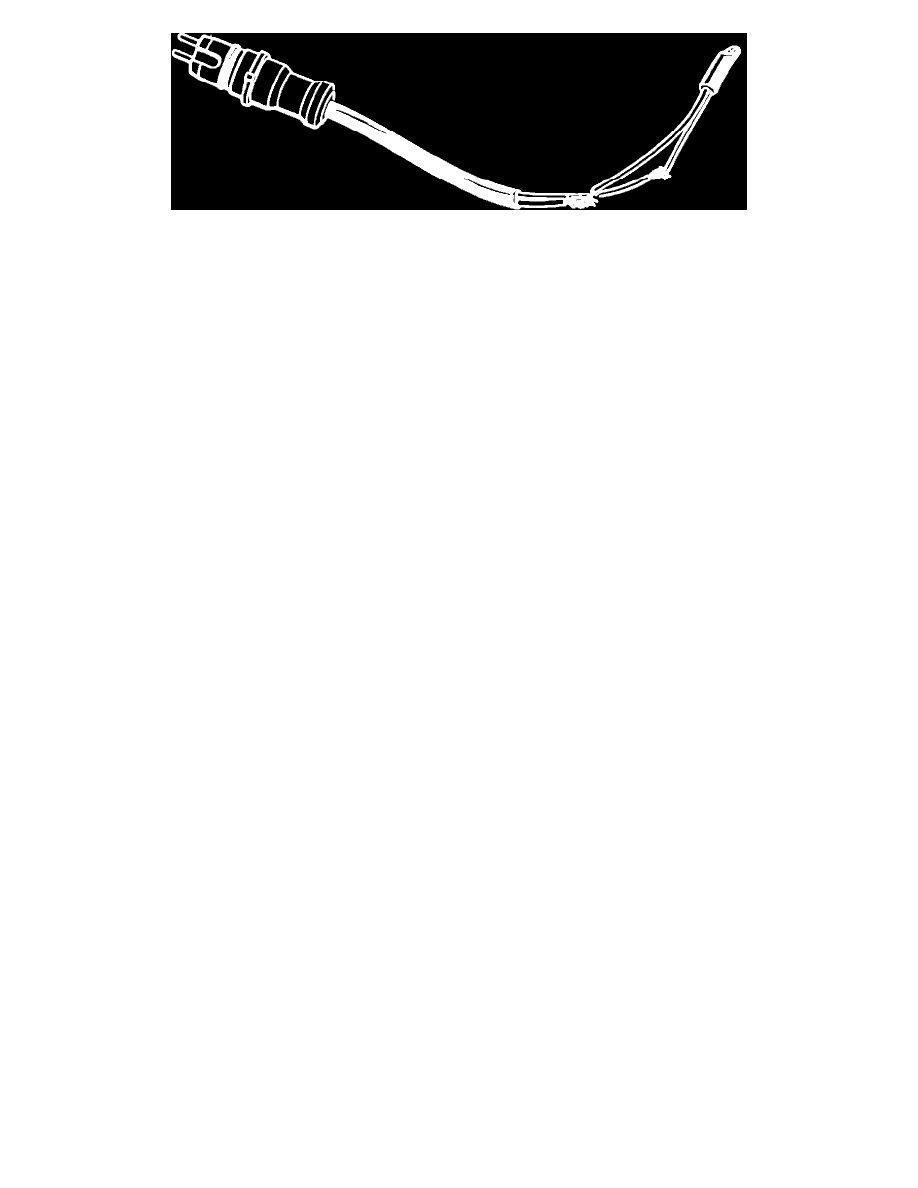 FIGURE 1
2.
Prepare the new connector pigtail by trimming wire length to approximately four inches. Remove approximately three inches of the outer jacket
being careful not to damage the wire insulators. Cut one wire back two inches to stagger the repair slice (see Figure 1).
NOTE:
WIRES ARE INTERCHANGEABLE; POLARITY OF CONNECTOR IS UNIMPORTANT.
3 .
Prepare the harness on the vehicle in the same manner by cutting off the old
connector and removing last three inches of outer jacket. Cut one wire back two inches to stagger repair as in Step 2.
4.
Strip the ends of the wires exposing about 1/2 inch - 3/4 inch of bare wire.
5.
Slip a piece of heat shrink tube approximately 1 1/2 inch on each wire.
6.
Twist the short end of repair connector wire to the long end of the harness wire. Twist the long end of the repair connector wire to the short end of
harness. This will keep the splices staggered.
7.
Heat each splice with a high temperature soldering gun. Apply rosin core solder until it flows freely and remove soldering gun. Allow to cool. DO
NOT USE ACID CORE SOLDER.
8.
Cover soldered splice with heat shrink tubing and apply heat using a heat gun (Raychem Thermogun Model 500B or equivalent).
9.
Tape repaired area using friction tape or suitable electrical tape.
10.
Reconnect sensor connectors and reinstall front wheels or rear seat cushion.
11.
Verify correct operation of Antilock Brake System.
POLICY:
Reimbursable within the provisions of the warranty.
TIME ALLOWANCE:
Labor Operation No.
08-14-18-90 . . . . . . . . . . . . . . . . 1.3 Hrs.
Wheel Speed Sensor Connector Replace-One
08-14-18-91 . . . . . . . . . . . . . . . . 0.7 Hrs. Each Additional
FAILURE CODE:
83 - Connection Loose
< PREV PAGE
NEXT PAGE >