< PREV PAGE
NEXT PAGE >
Dynasty L4-153 2.5L SOHC (1988)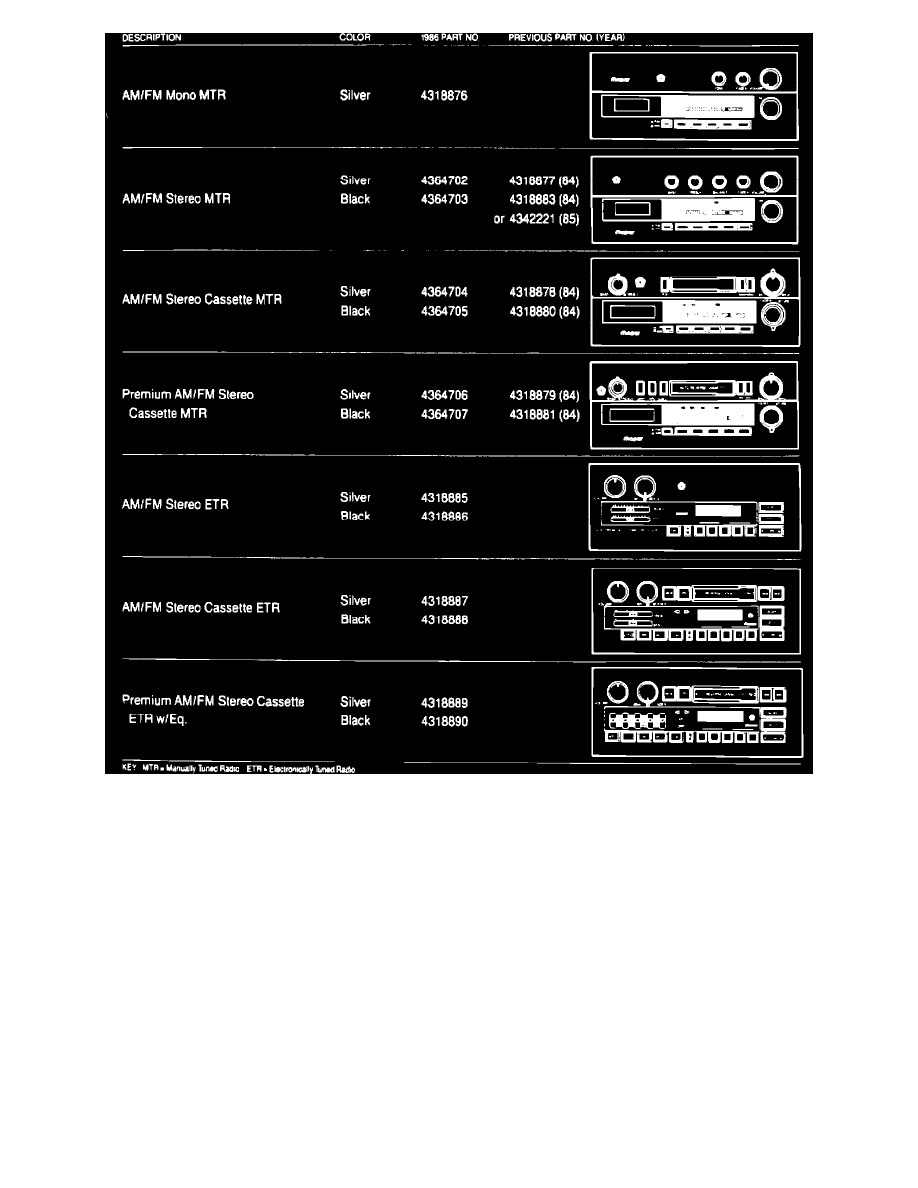 Mopar identified radios, sometimes used as an alternate radio in production and also sold by Parts Supply (Mopar), are warranted on an exchange basis
only. The listed toll-free numbers are to be used for Mopar identified radio warranty exchange.
Radio Repair or Exchange Program
Mopar identified radios are serviced on an exchange basis by Mopar Radio Service Centers.
NOTE:
MOPAR IDENTIFIED RADIOS HAVE THE "MOPAR" LOGO ON THE FACE PLATE OF THE RADIO. ADDITIONALLY, THE
LABEL AFFIXED TO THE RADIO CHASSIS WILL BE IDENTIFIED WITH "SUPPLIER 42831."
Only radios identified as above are serviced by Mopar Radio Service centers under these procedures. Refer to the listing on page 17 to determine proper
radio type.
1.
When the cause of the trouble is definitely traced to the radio receiver, obtain the following information:
^
Dealer code
^
Dealer name and address
^
Dealer telephone number
< PREV PAGE
NEXT PAGE >