< PREV PAGE
NEXT PAGE >
Dynasty L4-153 2.5L SOHC (1988)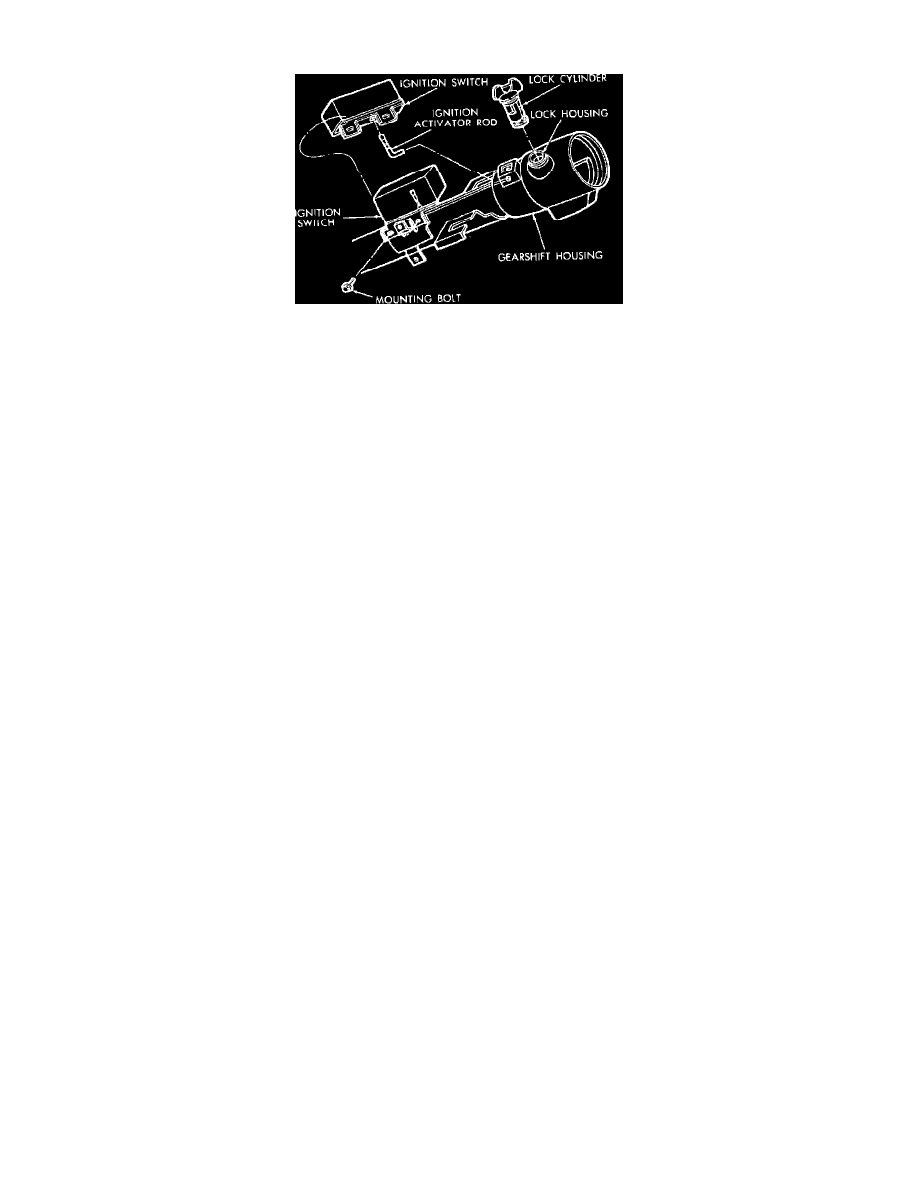 Ignition Switch: Service and Repair
Fig. 4 Ignition switch replacement. Exc. Horizon, Omni, Charger & Turismo
EXC. HORIZON, OMNI, CHARGER & TURISMO
1.
Disconnect battery ground cable.
2.
Remove under panel sound deadener.
3.
Disconnect speed control switch.
4.
Remove two switch attaching screws, then rotate switch 90° and pull-up to disengage switch from rod.
5.
Reverse procedure to install. When installing new switch push up gently on switch relieve slack in rod system.
< PREV PAGE
NEXT PAGE >