< PREV PAGE
NEXT PAGE >
Grand Caravan V6-3.6L (2011)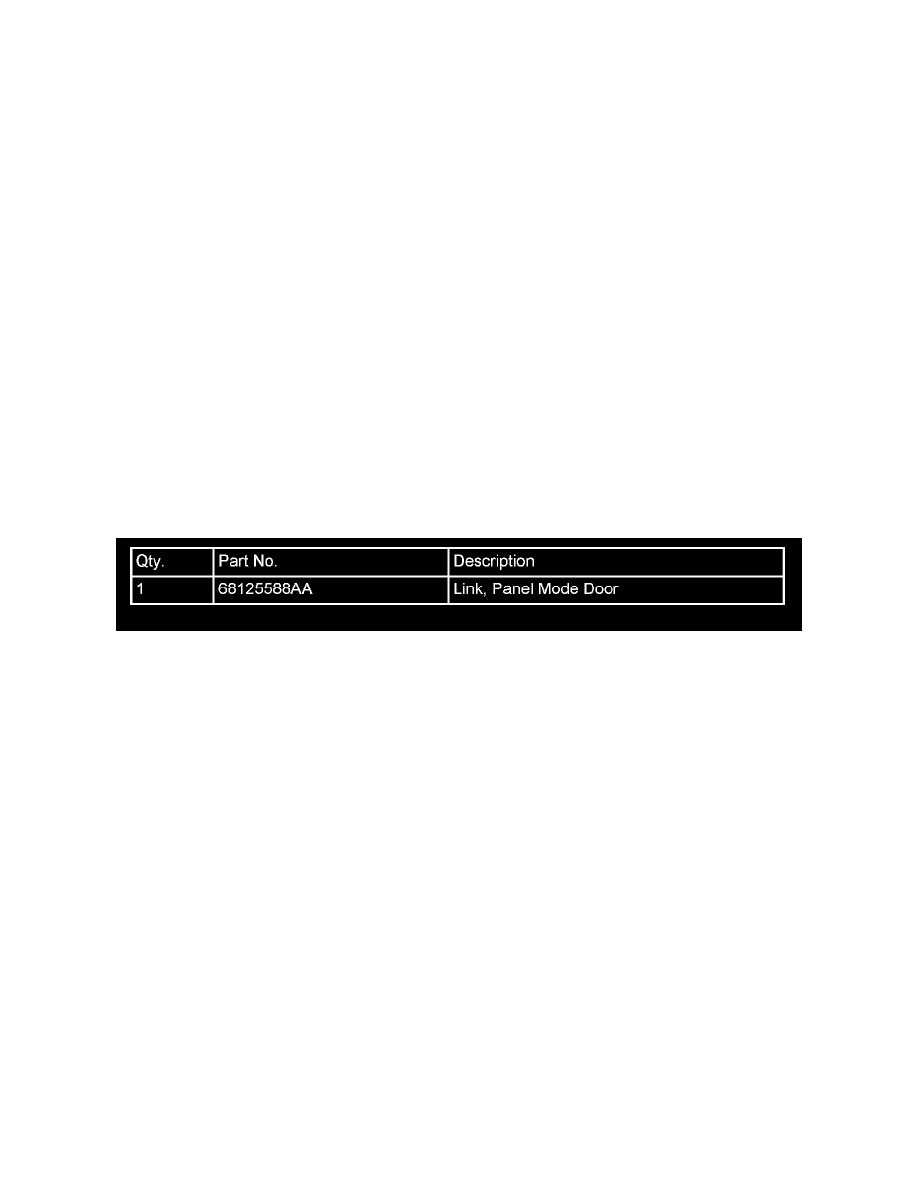 Air Door Actuator / Motor: Customer Interest
A/C - Whistle Noise From Dash With A/C In Floor Mode
NUMBER: 24-005-11
GROUP: Heating & Air Conditioning
DATE: April 02, 2011
SUBJECT:
Whistle Sound From Dash While HVAC Is Operating in Floor Mode
OVERVIEW:
This bulletin involves replacing the panel mode door link on the HVAC assembly.
MODELS:
2008 - 2011
(RT)
Caravan/Town And Country
NOTE: 
This bulletin applies to vehicles built before April 16, 2011 (MDH 0416XX).
SYMPTOM/CONDITION:
The customer may experience a whistle sound from the dash while the HVAC is operating in floor mode in medium high to high blower speeds.
This condition can happen when the panel door is not closed tightly. The panel door link has been changed to correct this condition.
DIAGNOSIS:
If the above Customer experiences the symptom/condition perform the Repair Procedure.
PARTS REQUIRED:
REPAIR PROCEDURE:
1. Remove the glove box. Refer to the detailed procedures available in DealerCONNECT/TechCONNECT group 23 - Body > Instrument Panel >
Glove Box, Instrument Panel Removal.
2. Remove the two push pins holding the front of the hush panel underneath the glove box. Do not completely remove the hush panel, position it out of
the way.
< PREV PAGE
NEXT PAGE >