< PREV PAGE
NEXT PAGE >
Intrepid V6-2.7L VIN R (2003)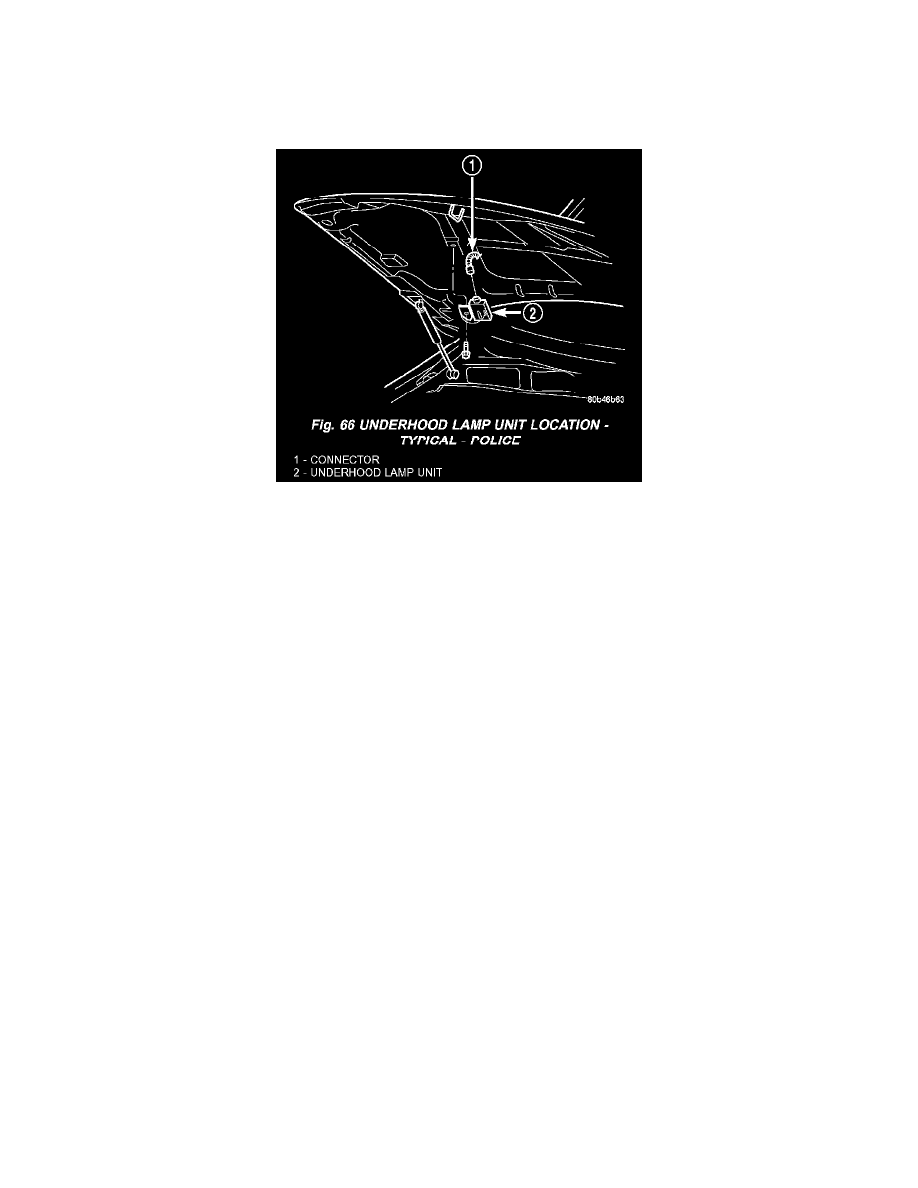 Underhood Lamp: Service and Repair
Underhood Lamp Unit - Police Replacement
REMOVAL
1. Open hood, disconnect and isolate the battery negative remote terminal or pull fuse Y in the PDC.
2. Disconnect the wire harness connector from lamp unit.
Fig.66 Underhood Lamp Unit Location - Typical - Police
3. Remove the push-pin fastener attaching underhood lamp unit to inner hood panel.
4. Remove the underhood lamp unit from the vehicle.
INSTALLATION
1. Position the underhood lamp unit on the hood inner panel.
2. Install the push-pin fastener attaching the lamp unit base to the inner hood panel.
3. Install the lamp unit and press into place.
4. Connect the wire harness connector.
5. Connect the battery negative remote cable or reinsert fuse Y in the PDC.
6. Verify system and vehicle operation.
7. Close hood.
< PREV PAGE
NEXT PAGE >