< PREV PAGE
NEXT PAGE >
Intrepid V6-2.7L VIN R (2003)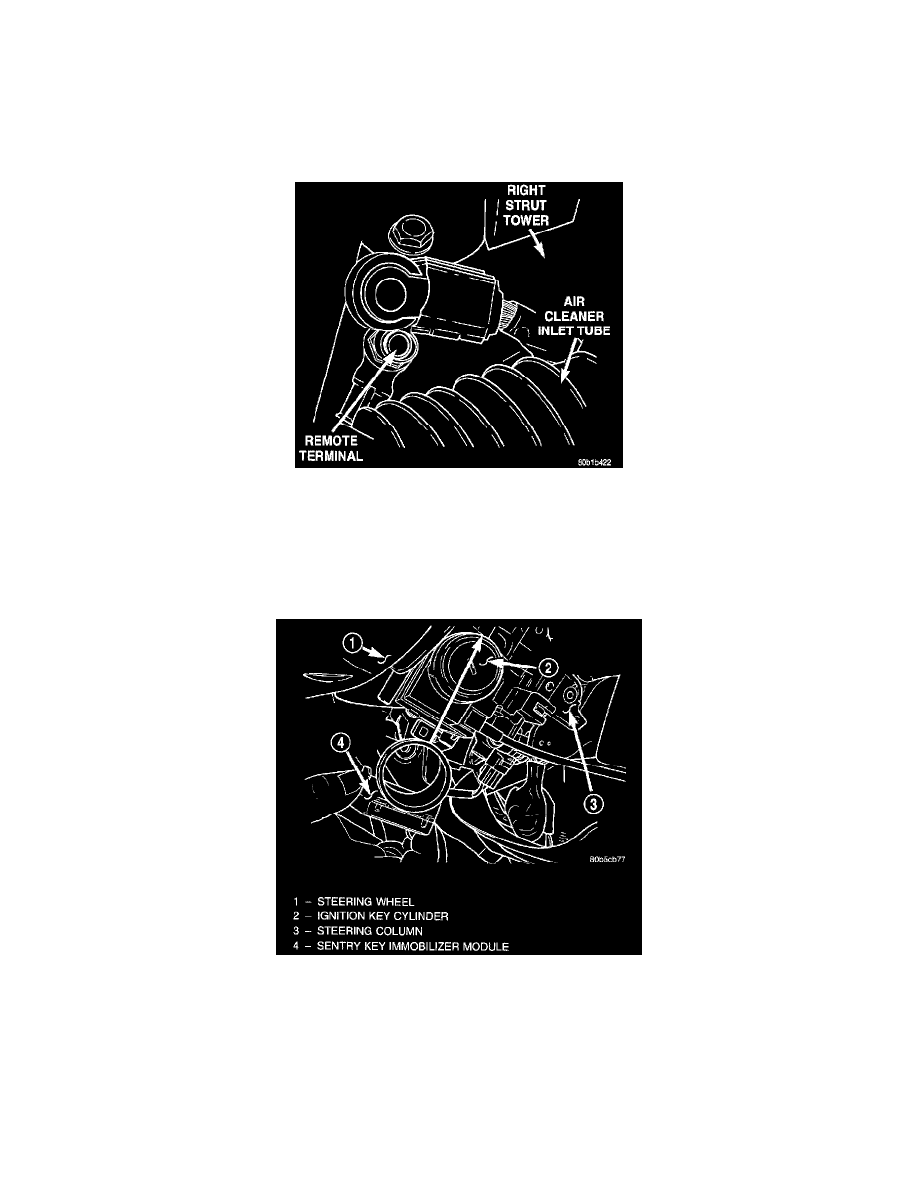 Alarm Module: Service and Repair
Sentry Key Immobilizer Module Replacement
REMOVAL
WARNING:  ON VEHICLES EQUIPPED WITH AIRBAGS, REFER TO ELECTRICAL, RESTRAINTS, WARNINGS, BEFORE
ATTEMPTING COMPONENT DIAGNOSIS OR SERVICE. FAILURE TO TAKE THE PROPER PRECAUTIONS COULD RESULT IN
ACCIDENTAL AIRBAG DEPLOYMENT AND POSSIBLE PERSONAL INJURY.
Negative Battery Cable Remote Terminal
1. Open hood and disconnect the negative battery cable remote terminal from the remote battery post.
2. Remove knee blocker.
3. Remove the steering column upper and lower shrouds.
4. Disengage the steering column wire harness from the Sentry Key Immobilizer Module (SKIM).
5. Remove the one screw securing the SKIM to the bottom of the steering column.
Sentry Key Immobilizer Module Location
6. Slide the SKIM away from the steering column to clear the SKIM antenna ring from around the ignition switch lock cylinder housing.
7. Remove the SKIM from the vehicle.
INSTALLATION
NOTE:  If the SKIM is replaced with a new unit, a DRB III scan tool and the proper Body Diagnostic Procedures MUST be used to initialize the new
SKIM and to program at least two Sentry Key transponders.
< PREV PAGE
NEXT PAGE >