< PREV PAGE
NEXT PAGE >
Intrepid V6-2.7L VIN R (2003)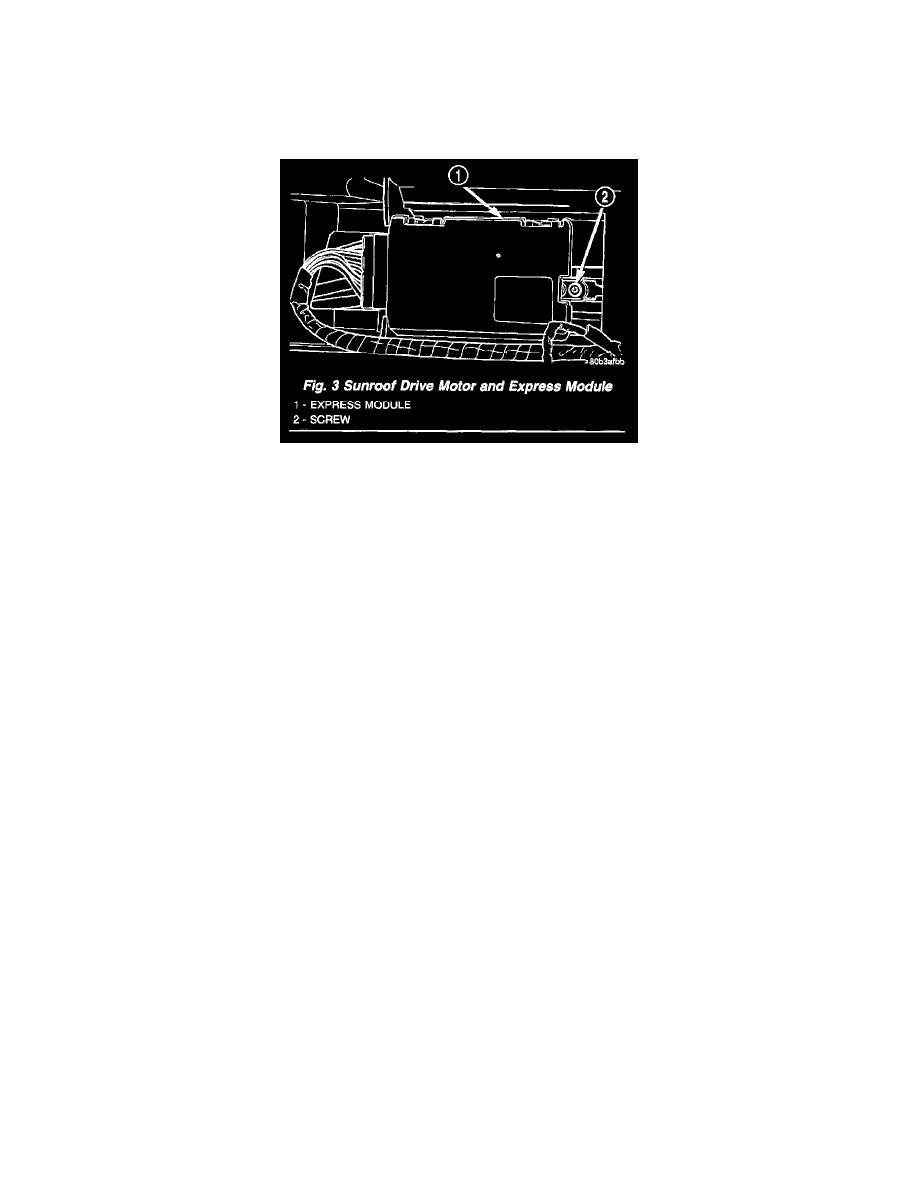 Sunroof / Moonroof Module: Service and Repair
MODULE ASSEMBLY
REMOVAL
1. Move the glass panel to the fully closed position.
2. Lower headliner as necessary to gain access to the sunroof express module.
Fig. 3 Sunroof Drive Motor And Express Module
3. Disconnect the express module wire harness connectors.
4. Remove express module screw.
5. Remove express module from the keyway by sliding module towards the center of the vehicle.
INSTALLATION
1. Insert sunroof express module in the keyway located in the sunroof module and slide the module outward to lock it into position.
2. Install the sunroof express module screw.
3. Connect the wire connectors to the sunroof express module.
4. Install the headliner into position.
5. Test sunroof operation, adjust if necessary.
< PREV PAGE
NEXT PAGE >