< PREV PAGE
NEXT PAGE >
Intrepid V6-2.7L VIN R (2003)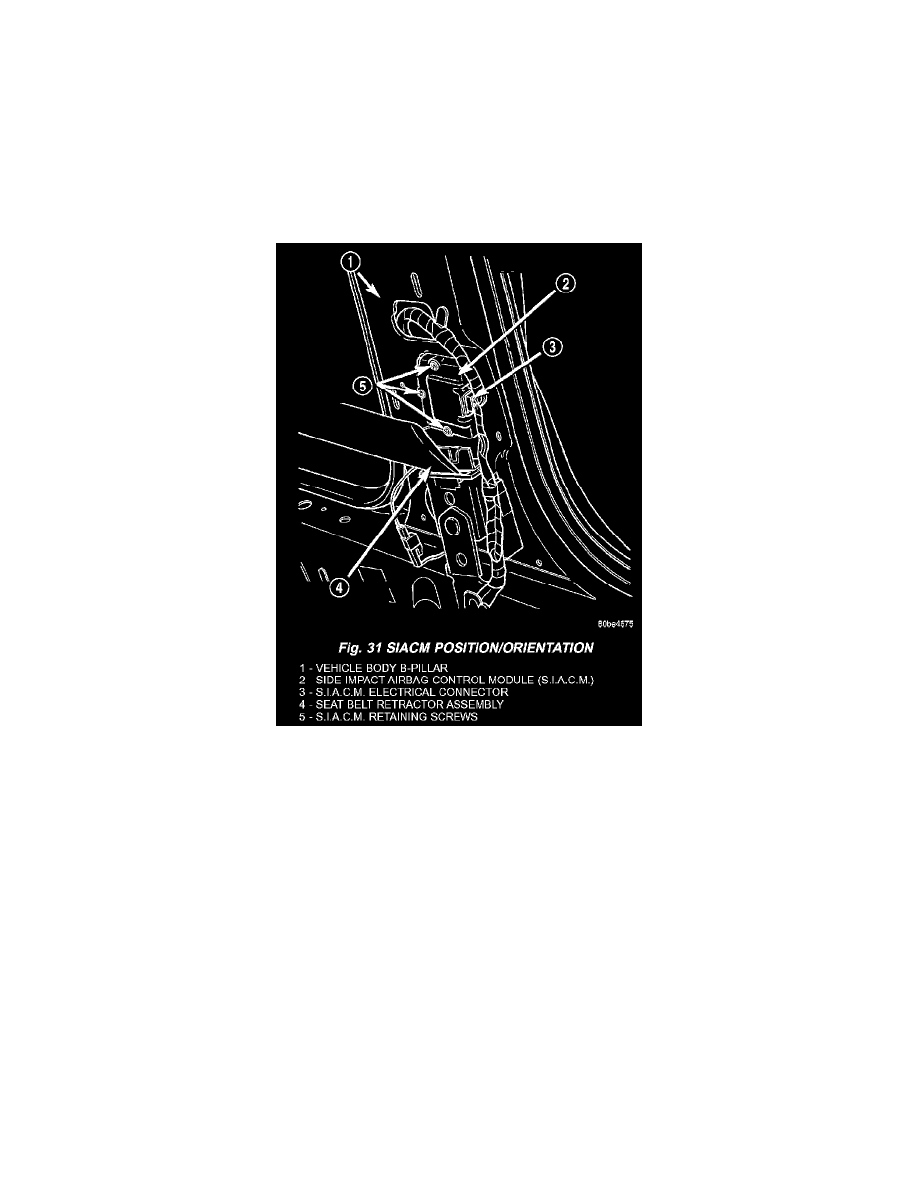 Air Bag Control Module: Description and Operation
OCCUPANT RESTRAINT CONTROLLER
The Occupant Restraint Controller (ORC) is also sometimes referred to as the Airbag Control Module (ACM). The ORC contains the
accelerometer and energy reserve capacitor. The ORC is mounted on the tunnel floor pan, forward of the center console.
The accelerometer is located inside the ORC. The accelerometer provides confirmation of a crash, discriminating severity. The ORC monitors the
system to determine the system readiness. The ORC may store sufficient energy to deploy the airbags for only two minutes after the battery is
disconnected. The ORC contains on-board diagnostics, and will illuminate the AIRBAG warning lamp on the cluster when a fault occurs. The
warning equipment is tested for a few seconds every time the vehicle is started.
SIDE IMPACT AIRBAG CONTROL MODULE
Fig.31 Siacm Position/Orientation
Vehicles equipped with side impact airbags use two Side Impact Airbag Control Modules (SIACM). One is located on each respective side body
B-pillar.
< PREV PAGE
NEXT PAGE >