< PREV PAGE
NEXT PAGE >
Intrepid V6-2.7L VIN R (2003)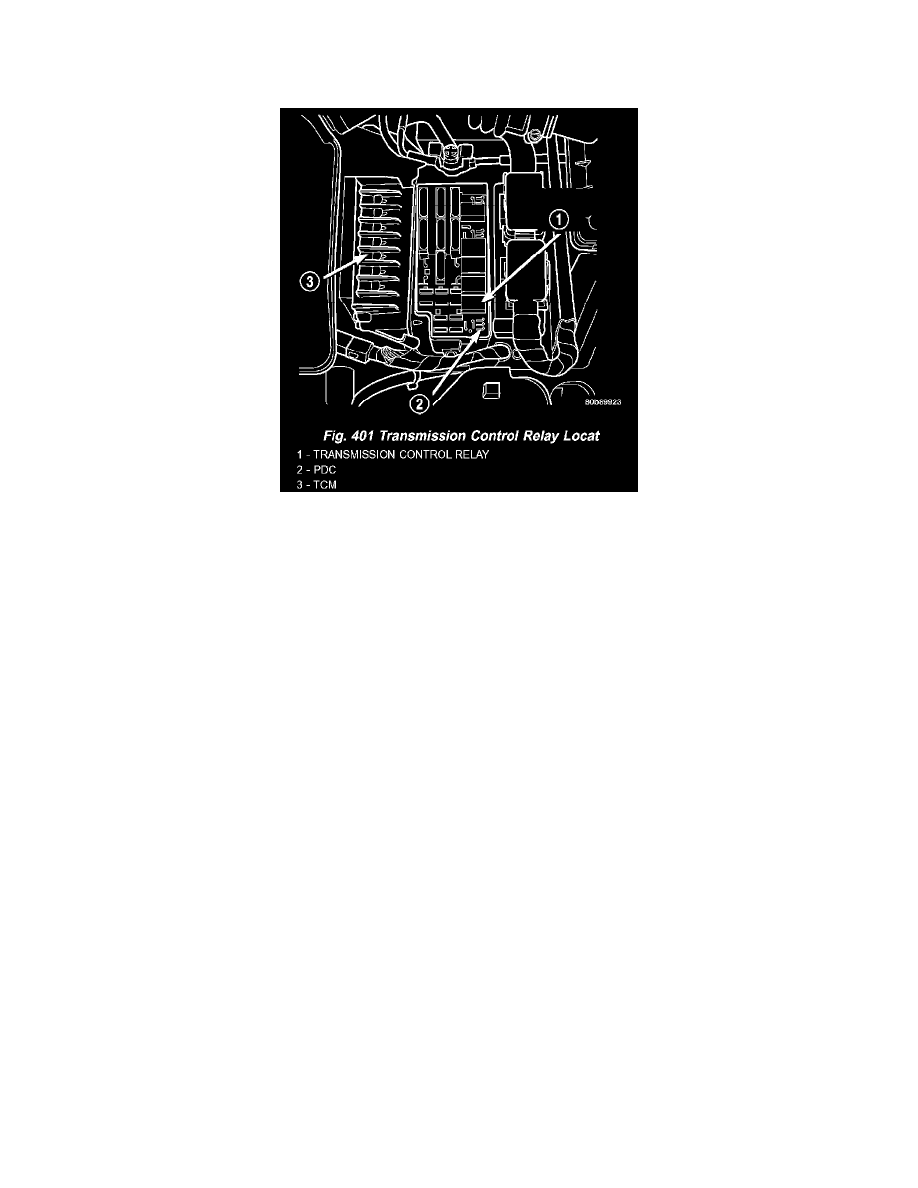 Transmission Control System Relay: Description and Operation
42LE - Automatic Transmission
TRANSMISSION CONTROL RELAY - DESCRIPTION 
The transmission control relay is located in the Power Distribution Center (PDC) on the left side of the engine compartment (Fig. 401).
OPERATION 
The relay is supplied fused B+ voltage, energized by the PCM, and is used to supply power to the solenoid pack when the transmission is in normal
operating mode. When the relay is "off", no power is supplied to the solenoid pack and the transmission is in "limp-in" mode.
After a controller reset (ignition key turned to the "run" position or after cranking engine), the PCM energizes the relay. Prior to this, the PCM verifies
that the contacts are open by checking for no voltage at the switched battery terminals. After this is verified, the voltage at the solenoid pack pressure
switches is checked. After the relay is energized, the PCM monitors the terminals to verify that the voltage is greater than 3 volts.
< PREV PAGE
NEXT PAGE >