< PREV PAGE
NEXT PAGE >
Intrepid V6-2.7L VIN R (2003)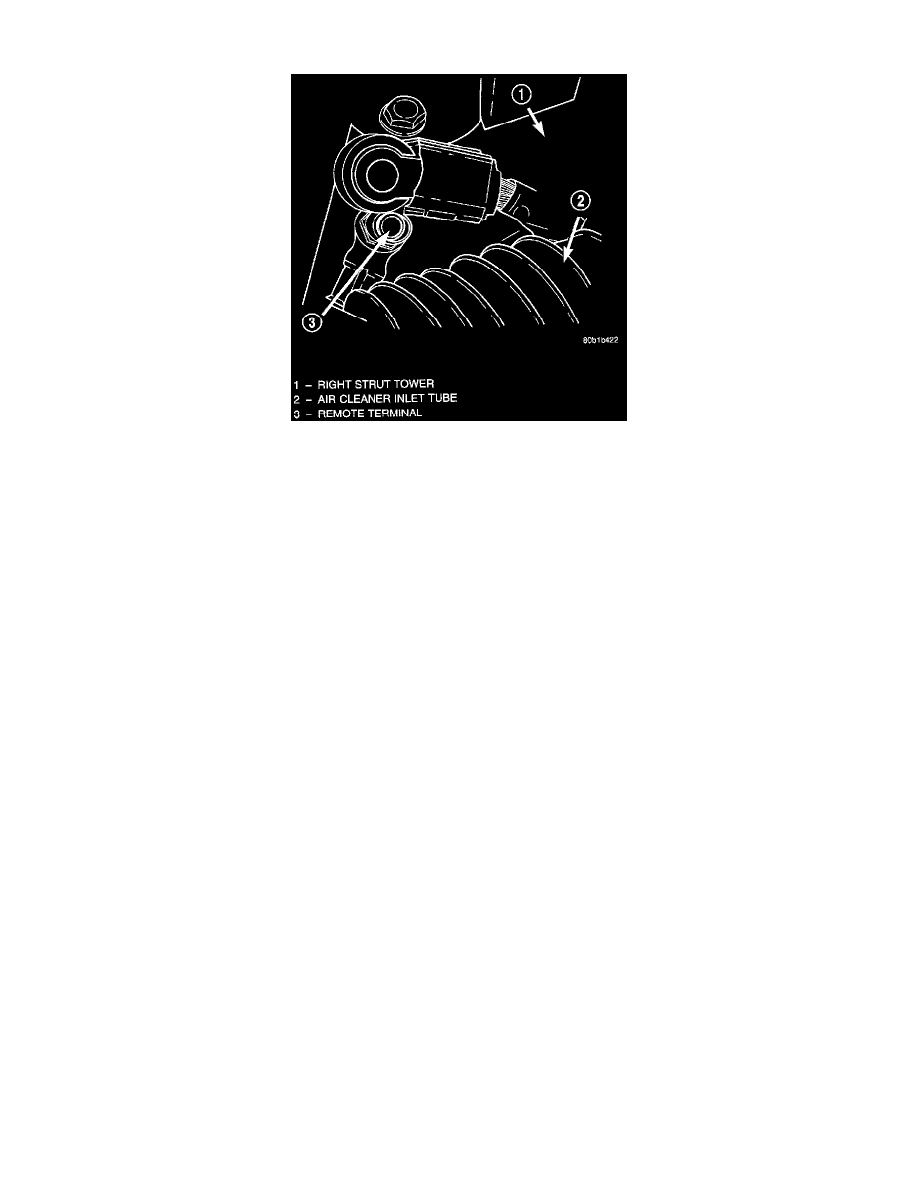 Heated Glass Element Relay: Service and Repair
Negative Battery Cable Remote Terminal
REMOVAL
1. Disconnect the battery negative remote cable from the remote ground post.
2. Open the trunk. Remove the carpeting fasteners from the right rear panel and pull the trunk carpeting away.
3. Remove the relay fastener screw and unplug the relay
4. Remove the relay from vehicle.
INSTALLATION
1. Plug the relay into the wire harness connector.
2. Install the relay fastener screw.
3. Place the carpet back into position and install the fasteners.
4. Connect the negative battery cable to the remote ground post.
5. Test the rear window defogger system for proper operation.
< PREV PAGE
NEXT PAGE >