< PREV PAGE
NEXT PAGE >
Intrepid V6-2.7L VIN R (2003)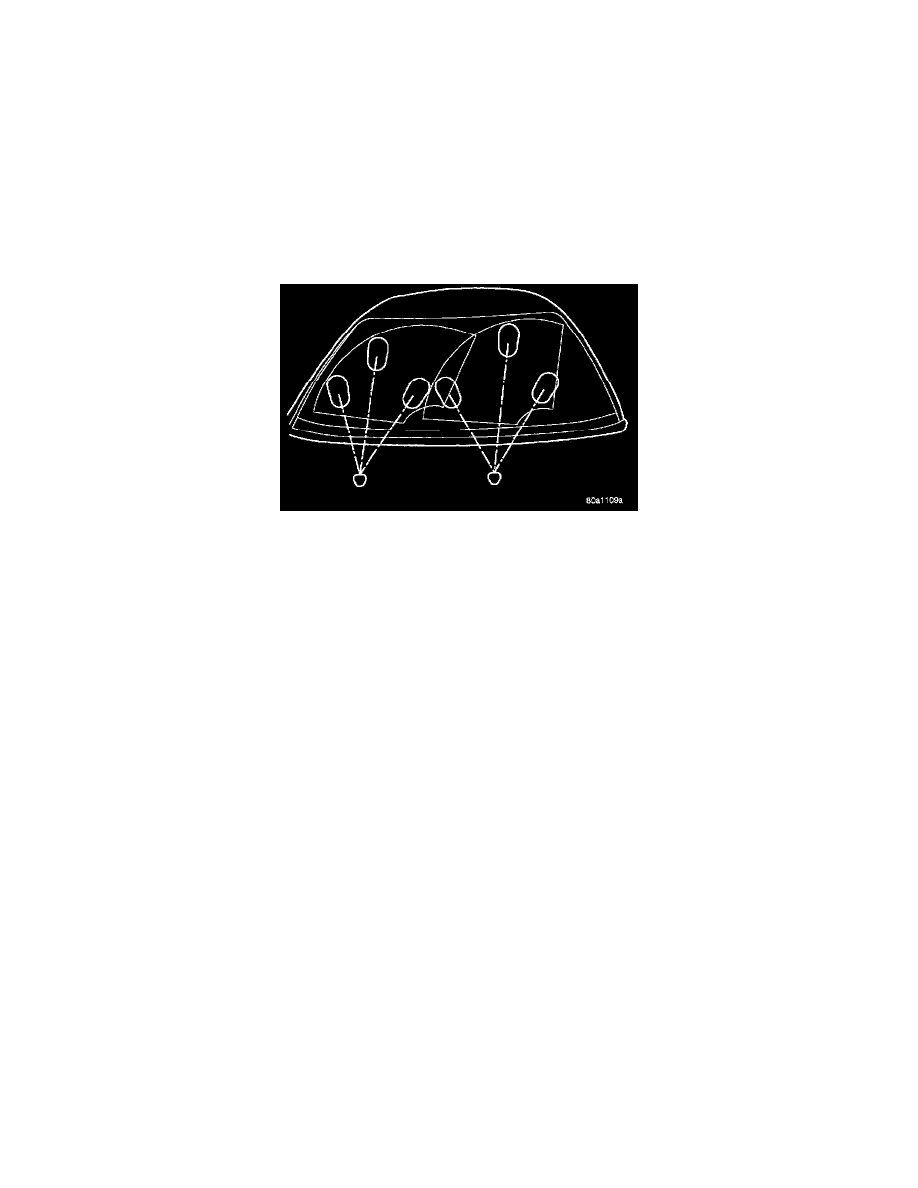 Windshield Washer Spray Nozzle: Service and Repair
Washer Nozzle Aiming
STANDARD PROCEDURE - WASHER NOZZLE AIMING
Right and left nozzles have three adjustable spray juts each.
CAUTION:  During adjustment, be careful not to damage inside opening of jet.
Assure proper ventilation of engine exhaust.
1. Using a safety pin, adjust each nozzle jet as required to windshield washer spray pattern.
2. Each adjustment of the jet should be checked by actuating the washer system switch from inside of vehicle.
3. After adjustment, a final check of the spray pattern should be done by actuating the washer system switch from inside the vehicle with engine
idling.
Windshield Washer Spray Pattern
This model is equipped with two hood mounted washer nozzles. Each nozzle emits three streams into the wiper sweep pattern. If nozzle performance
is unsatisfactory they can be adjusted. To adjust it is recommended to use a safety pin. Insert a safety pin into the nozzle ball and adjust the spray
pattern on the windshield. The right and left nozzles are identical.
< PREV PAGE
NEXT PAGE >