< PREV PAGE
NEXT PAGE >
Intrepid V6-2.7L VIN R (2003)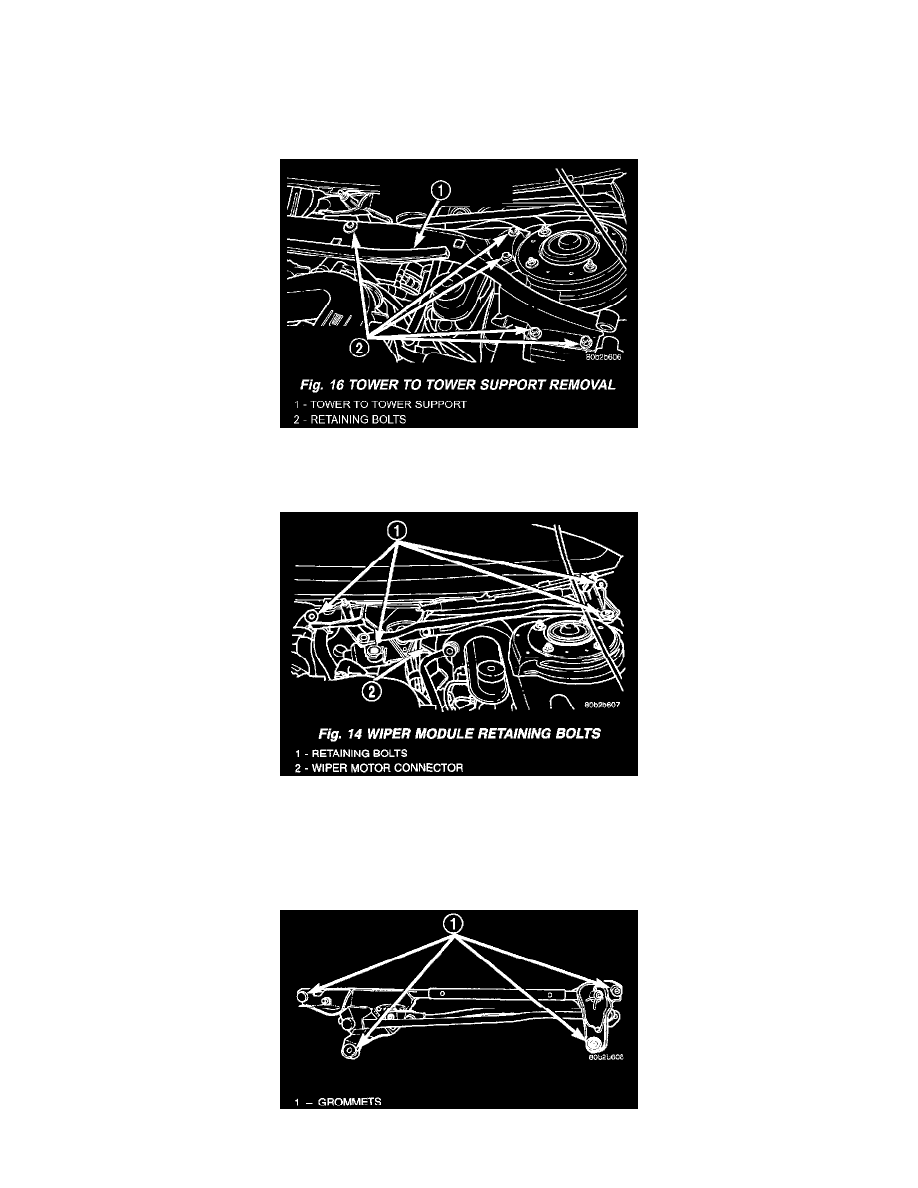 Wiper Control Module: Service and Repair
REMOVAL
1. Open hood and disconnect the negative battery cable remote terminal from the remote battery post.
2. Remove driver and passenger side wiper arms. Refer to Electrical, Wipers and Washers, Wiper Arm REMOVAL.
3. Remove nine screws to cowl screen panel. Refer to Body for REMOVAL.
4. Remove wiper module mounting bolt located on top of the tower to tower beam.
Fig. 16 Tower To Tower Support Removal
5. Remove eight bolts to Tower to Tower (crosscar) support. Refer to Body for REMOVAL.
Fig.14 Wiper Module Retaining Bolts
6. Remove three retaining bolts to windshield wiper module.
7. Lift wiper module away from vehicle body.
8. Disconnect one wire connector.
9. Remove windshield wiper module from vehicle.
Wiper Frame Grommets
< PREV PAGE
NEXT PAGE >