< PREV PAGE
NEXT PAGE >
Intrepid V6-3.2L VIN J (1998)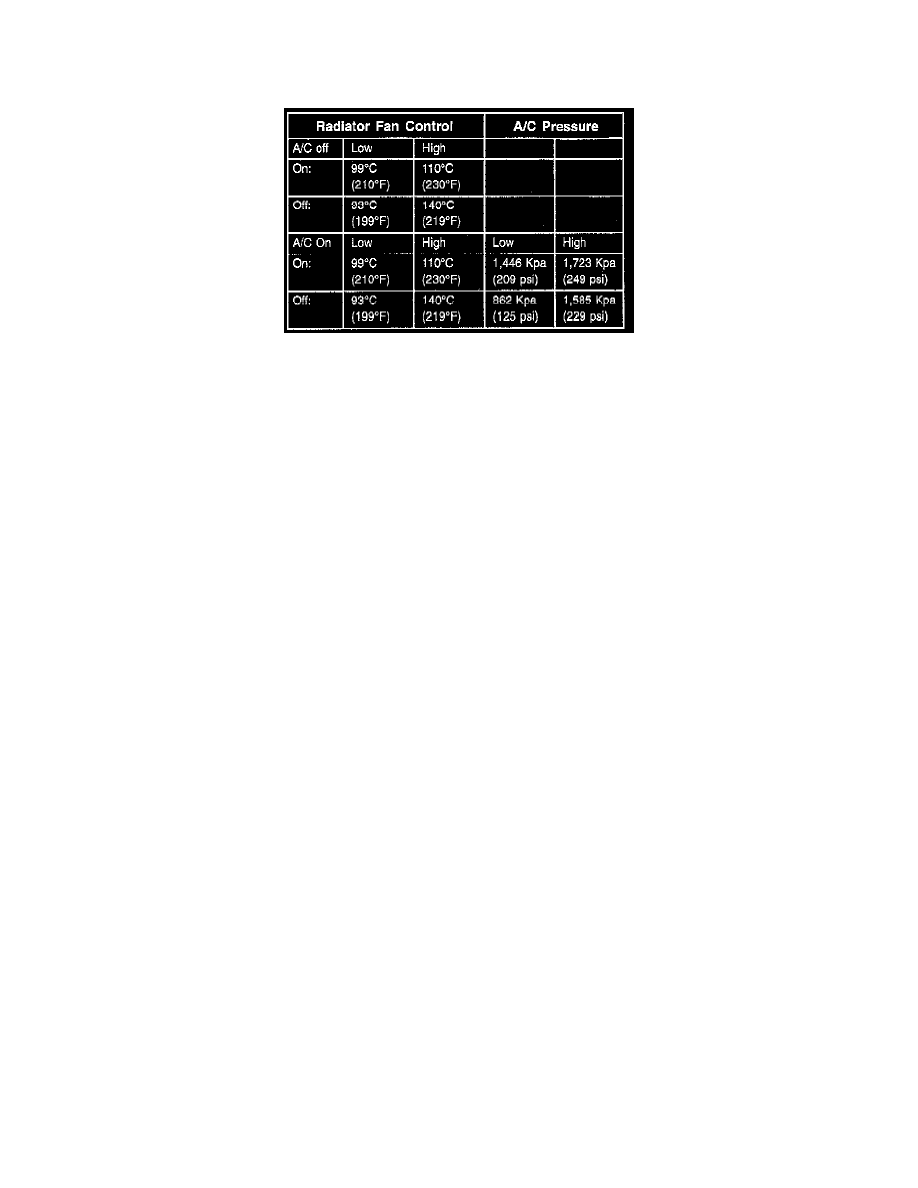 Radiator Cooling Fan Control Module: Description and Operation
The Cooling Fan Module refers to the Cooling Fans and the mounting assembly, not a cooling fan control device. 
Fan control is accomplished two ways. A pressure transducer on the air conditioning compressor discharge line sends a signal to the Powertrain
Control Module (PCM) which will activate both fans if necessary. In addition to this control, the fan is turned on based on coolant temperature sensor
output to the PCM. The PCM switches the fans on through the fan relays. Switching through the PCM provides fan control for the following
conditions.
-
Regardless of coolant temperature the fan will not run during cranking until the engine starts.
-
Fans will run in accordance with following operation chart.
< PREV PAGE
NEXT PAGE >