< PREV PAGE
NEXT PAGE >
Magnum V8-5.7L VIN 2 (2007)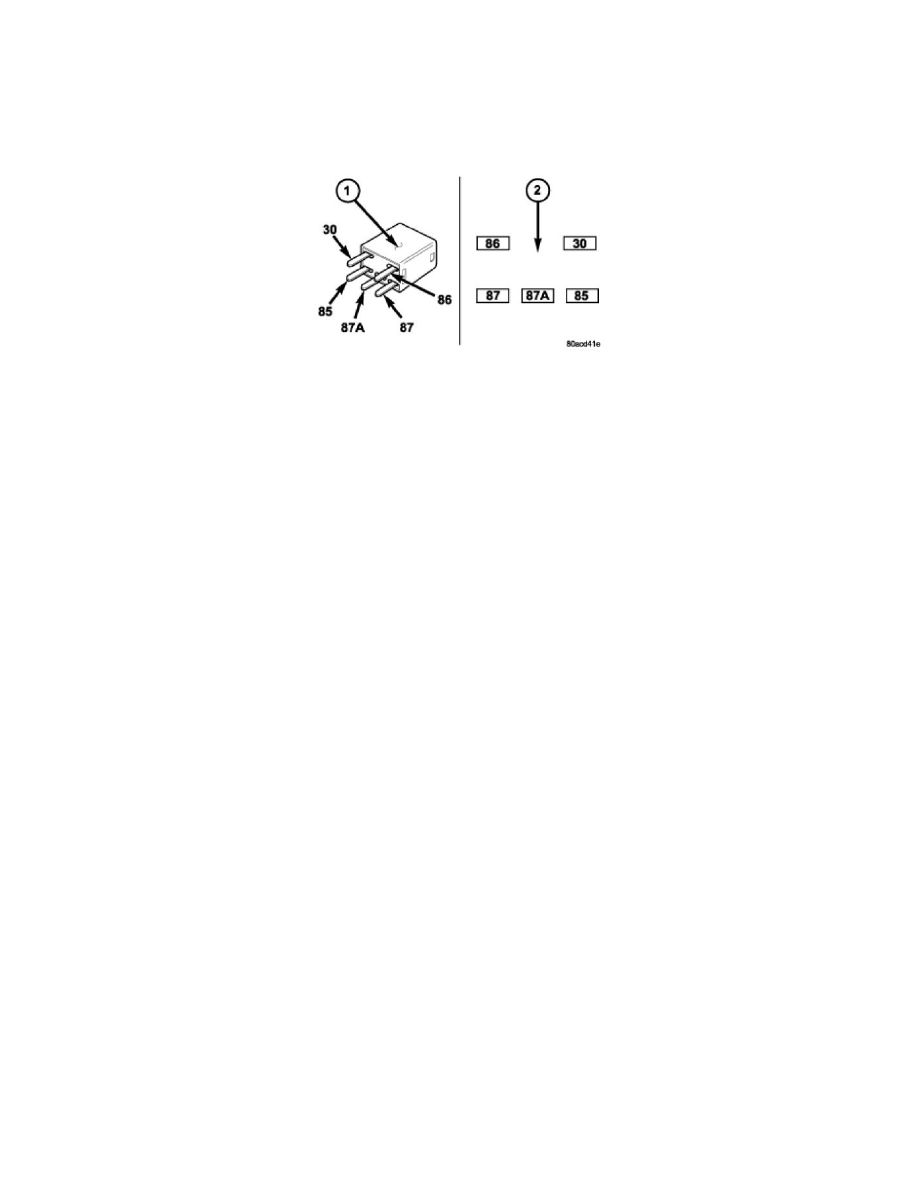 Compressor Clutch Relay: Description and Operation
Description
DESCRIPTION
The A/C clutch relay (1) is an International Standards Organization (ISO) micro-relay. Relays conforming to the ISO specifications have common
physical dimensions, current capacities, terminal functions and patterns (2). The ISO micro-relay terminal functions are the same as a conventional ISO
relay. However, the ISO micro-relay terminal pattern (or footprint) is different, the current capacity is lower, and the physical dimensions are smaller
than those of the conventional ISO relay.
The A/C clutch relay is located in the integrated power module (IPM) in the engine compartment.
< PREV PAGE
NEXT PAGE >