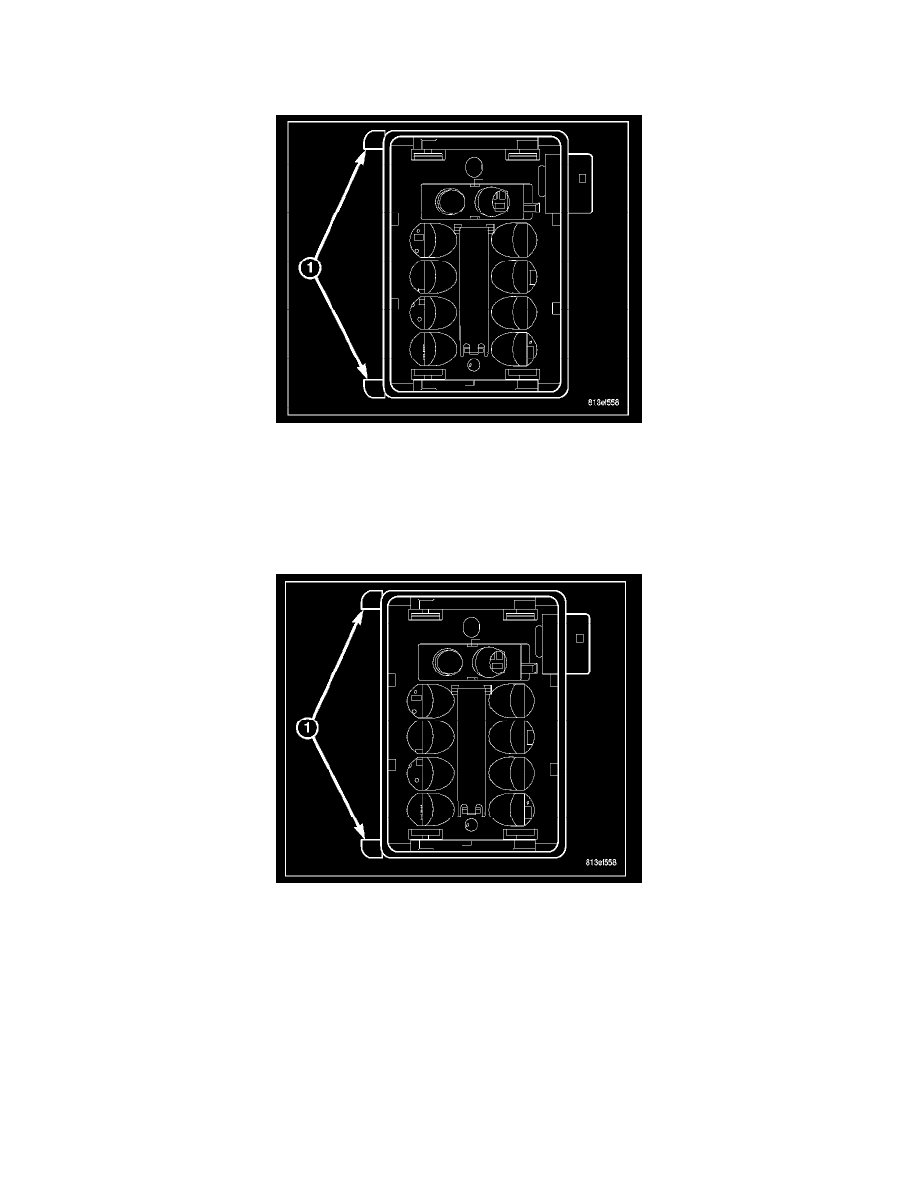 Ambient Light Sensor: Service and Repair
Rain Sensor Module
REMOVAL
1. Disconnect and isolate the battery negative cable.
2. Disconnect the electrical connector.
3. Using a small screwdriver or equivalent, from the top (connector side) push in the tabs until the slider protrudes from the opposing (bottom) side
of the sensor case.
4. Gently pull each slider (1) slightly more until the cam lock releases the sensor.
INSTALLATION
1. Make sure that the slider locks are positioned correctly in the downward position, sticking out of the side opposite the connector.
2. Position the rain sensor below the inside rear view mirror, over the bracket and gently push down to seat it on the bracket.
3. Push the slider cam locks (1) inward until they are flush with the side of the sensor case.
4. Connect the wire harness connector to the sensor.
5. Connect the battery negative cable.