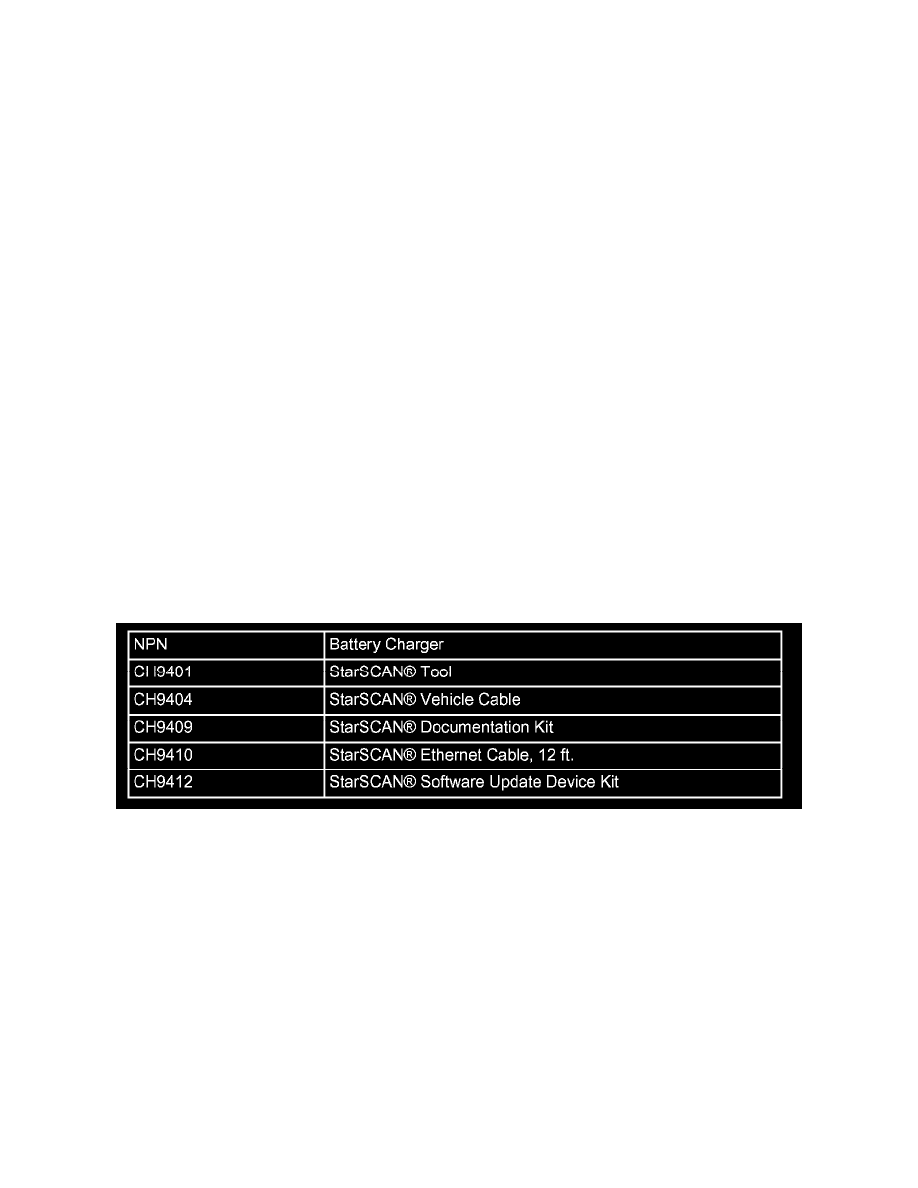 Exterior Lighting Module: Customer Interest
Electrical 2 Way radio Interferes With Police Lighting
NUMBER: 08-043-06
GROUP: Electrical
DATE: October 4, 2006
THE StarSCAN(R) FLASH FILES FOR THIS BULLETIN MUST BE RETRIEVED FROM THE INTERNET.
StarSCAN(R) UPDATE CD 6.05 WAS THE LAST CD TO CONTAIN FLASH FILES.
SUBJECT:
Flash: Two Way Radio Interferes With Police Package Emergency Lighting
OVERVIEW:
This bulletin involves Flash Reprogramming the Police Taxi Interface Module (PTIM). The PTIM module is used on police vehicles to provide
communications between police accessories and other electronic modules operating within the vehicle.
MODELS:
2006
(LX)
300, Charger, Magnum
NOTE:
This bulletin applies to vehicles equipped with a Police Package, sales code AHB.
SYMPTOM/CONDITION:
Police Emergency Flashing Headlamps could become activated during two radio transmission.
DIAGNOSIS:
If a customer indicates that the condition is present, perform the Repair Procedure.
SPECIAL TOOLS/EQUIPMENT REQUIRED:
REPAIR PROCEDURE - USING THE INTERNET TO RETRIEVE THE FLASH FILE:
NOTE: 
USE THE StarSCAN(R) TO PERFORM THIS PROCEDURE.
NOTE:
Before performing this Repair Procedure, the operating software in the StarSCAN(R); must be programmed with software release level 7.02 or
higher. The software release level is visible in the blue header at the top of the StarSCAN(R) screen.
NOTE:
The StarSCAN(R) diagnostic scan tool fully supports Internet connectivity. However, to take advantage of this feature you must first configure the
StarSCAN(R) for your dealership's network. Make sure the StarSCAN® is configured to the dealership's network before proceeding. For instruction
on setting up your StarSCAN(R) for the dealer's network refer to either:
"DealerCONNECT > Service > StarSCAN and StarMOBILE tools > Online Documentation", or refer to the StarSCAN(R) Quick Start
Networking Guide. The StarSCAN(R) Quick Start Networking Guide is also available on the website under the "Download Center".