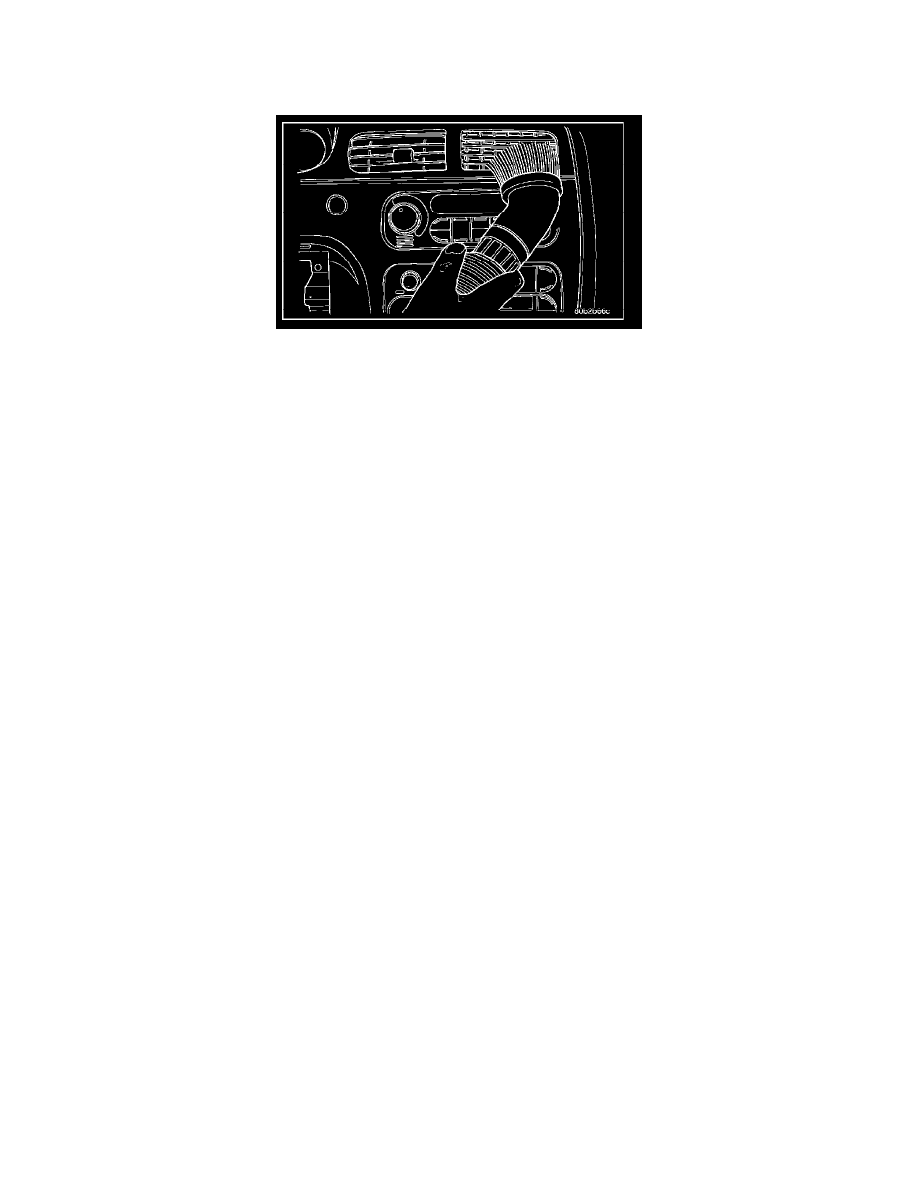 Repairs and Inspections Required After a Collision: Service and Repair
Clean Up Procedure
CLEAN UP PROCEDURE
Roll or fold the airbag towards its mounting point (i.e. instrument panel, steering wheel, knee blocker, curtain, or seat back). Then tape the ripped cover
over the deployed airbag if applicable.
Use a vacuum cleaner to remove any residual powder from the vehicle interior. Work from the outside in to avoid kneeling or sitting in a contaminated
area. Vacuum the heater and A/C outlets as well. If the heater or air conditioner was in RECIRC mode at time of air-bag deployment, operate blower
motor on low speed and vacuum powder residue expelled from the heater and A/C outlets. Multiple vacuum cleaning may be necessary to decontaminate
the interior of the vehicle.