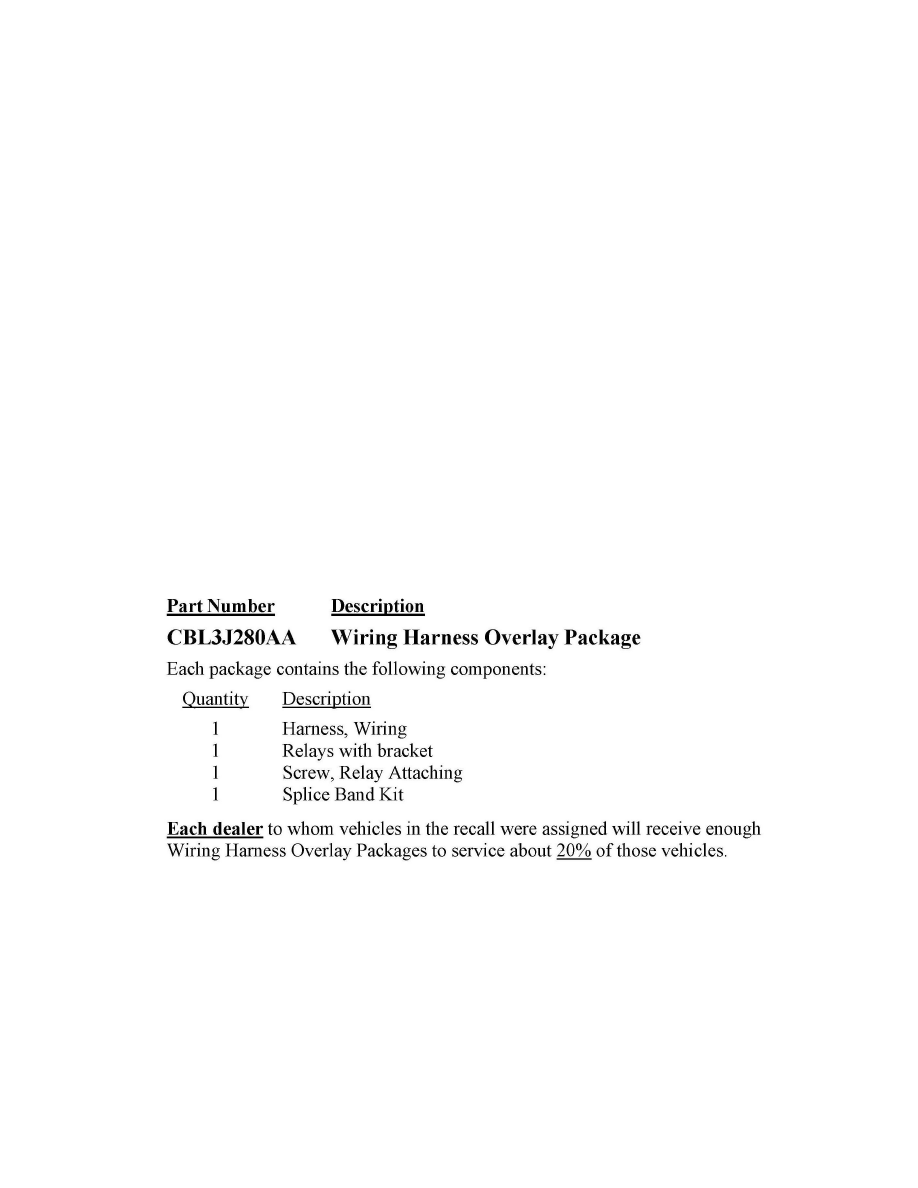 Technical Service Bulletin # J28
Date: 100129
Recall - TIPM Reflash/Wiper Relay Defect
January 2010
Dealer Service Instructions for:
Safety Recall J28
TIPM - Windshield Wiper Relays
Models
2007 (KA) Dodge Nitro
NOTE: 
This recall applies only to the above vehicles built through June 29, 2007 (MDH 062909).
IMPORTANT: 
Some of the involved vehicles may be in dealer used vehicle inventory. Dealers should complete this recall service on these vehicles before retail
delivery. Dealers should also perform this recall on vehicles in for service. Involved vehicles can be determined by using the VIP inquiry process.
Subject
The windshield wipers on about 83,000 of the above vehicles may become
inoperative under certain operating conditions. This can impair the driver's vision and cause a cause a crash without warning.
Repair
The Totally Integrated Power Module (TIPM) part number must be inspected.
Vehicles found with a TIPM part number that ends in "AA" through "AL" must
have two external wiper relays installed and the TIPM software must be
reprogrammed (flashed).
Parts Information
Special Tools