< PREV PAGE
NEXT PAGE >
RAM 1500 Truck 4WD V8-5.7L (2011)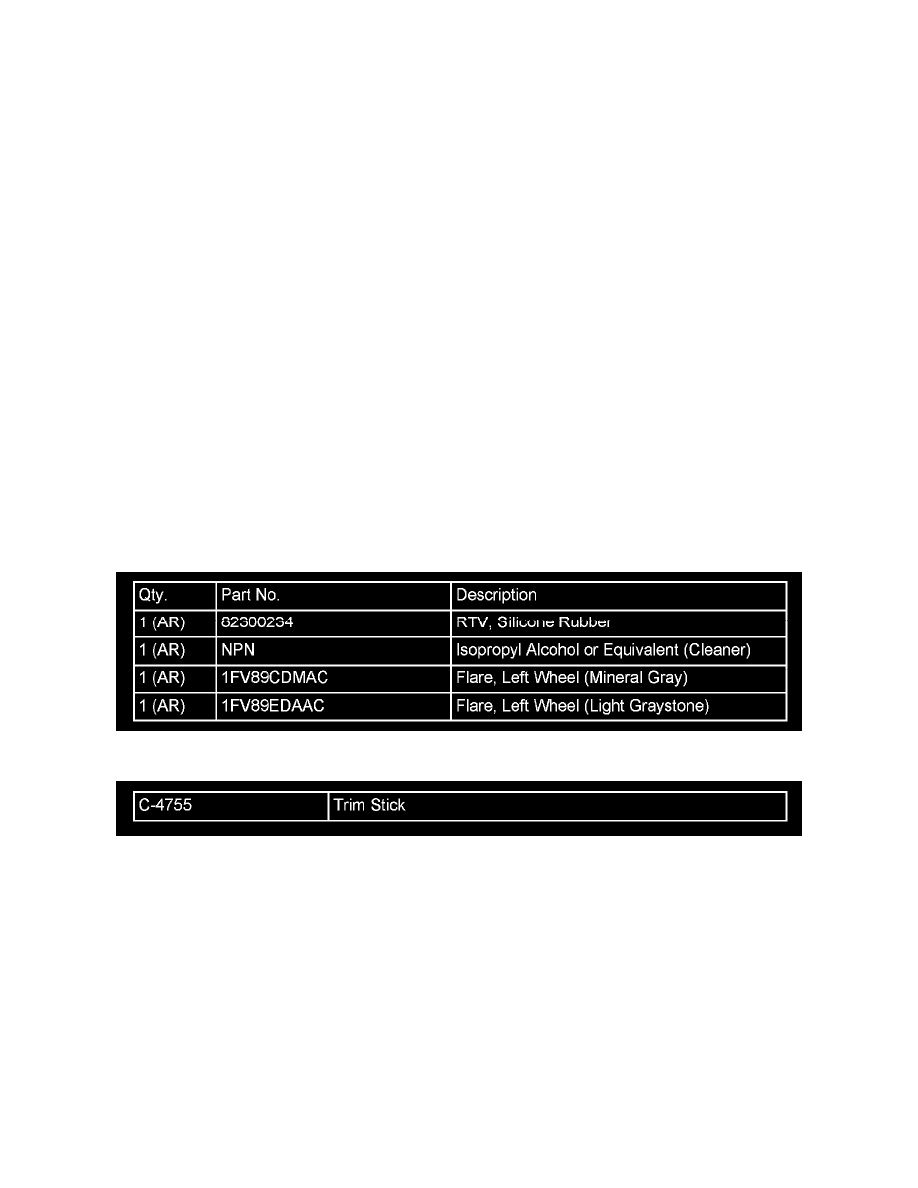 Cowl: Customer Interest
Body - Water Leaks Onto L/H Front Floor
NUMBER: 23-010-11
GROUP: Body
DATE: March 03, 2011
THIS SERVICE BULLETIN IS ALSO BEING RELEASED AS RAPID RESPONSE TRANSMITTAL 11-024. ALL APPLICABLE SOLD AND
UN-SOLD VIN's HAVE BEEN LOADED. TO VERIFY THAT THIS SERVICE ACTION IS APPLICABLE TO THE VEHICLE, USE VIP OR
PERFORM A VIN SEARCH IN TECHCONNECT. ALL REPAIRS ARE REIMBURSABLE WITHIN THE PROVISIONS OF WARRANTY.
SUBJECT:
Damp Left Front Floor
OVERVIEW:
This bulletin involves inspecting the left front door carpet for dampness or the cowl trim area and if necessary sealing the cowl area.
MODELS:
2011
(DS)
RAM 1500 Pickup
NOTE:
This bulletin applies to vehicles built after December 08, 2010 (MDH1208XX) and before December 14, 2010 (MDH1214XX).
SYMPTOM/CONDITION:
The customer may experience a damp left front floor.
DIAGNOSIS:
If the customer describes the Symptom/Condition, proceed to the repair procedure.
PARTS REQUIRED:
SPECIAL TOOLS/EQUIPMENT REQUIRED:
REPAIR PROCEDURE:
1. Inspect the left front floor carpet for dampness. Was the carpet damp?
a. Yes >>> Proceed to Step # 6.
b. No >>> Proceed to Step # 2.
2. Remove the left front cowl trim. Refer to the detailed removal procedures available in DealerConnect > TechCONNECT under: Service Info >
23-Body > Interior > Panel, Cowl mm > Removal.
< PREV PAGE
NEXT PAGE >