< PREV PAGE
NEXT PAGE >
RAM 1500 Truck 4WD V8-5.9L VIN Z (2002)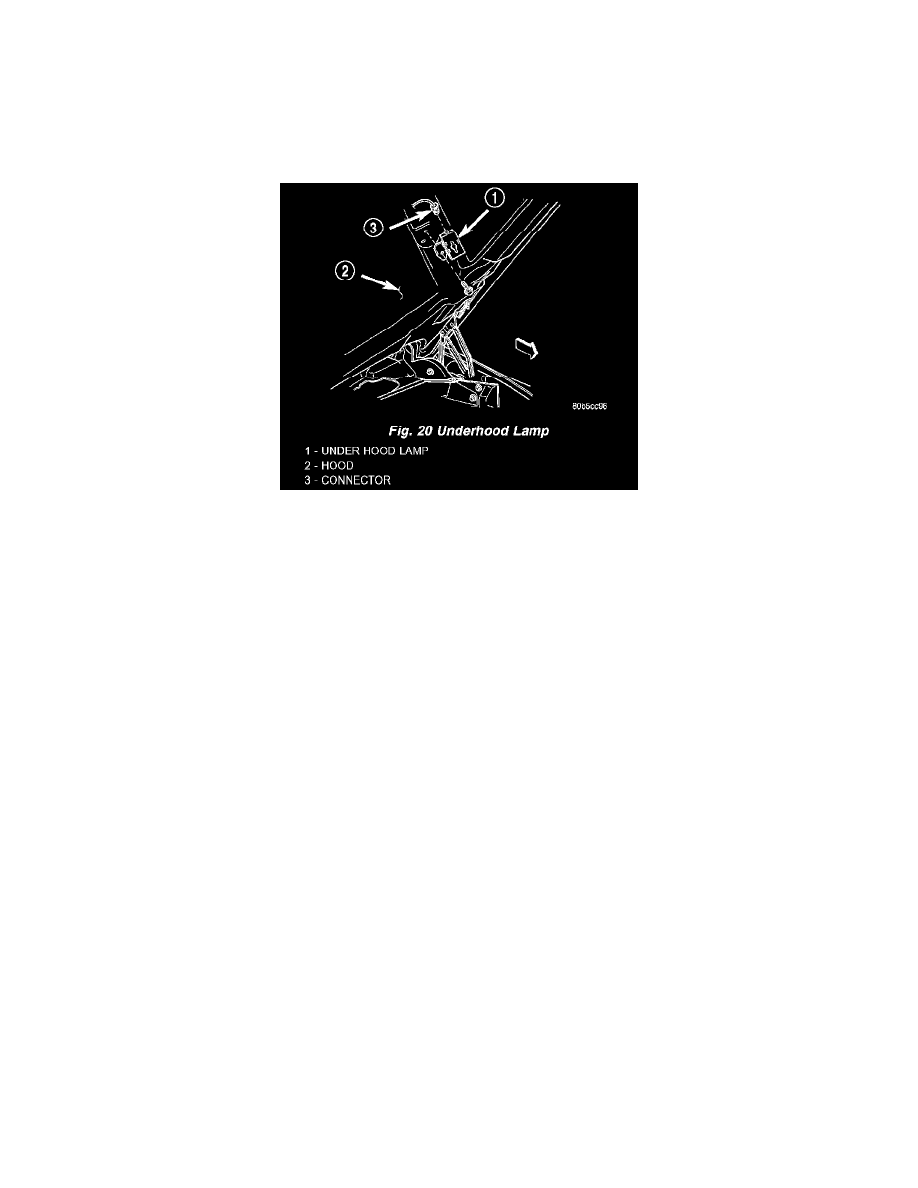 Underhood Lamp: Service and Repair
Underhood Lamp Unit Replacement
REMOVAL
1. Disconnect and isolate the battery negative cable.
2. Disconnect the wire harness connector from the lamp.
3. Remove lamp lens.
4. Remove bulb.
Fig. 20 Underhood Lamp
5. Remove screw attaching underhood lamp to the inner hood panel.
6. Separate underhood lamp from vehicle.
INSTALLATION
1. Install bulb.
2. Install lamp lens.
3. Position the underhood lamp on the hood inner panel.
4. Install the attaching screw through the lamp and into the hood panel. Tighten the screw securely.
5. Fold lamp housing over and firmly press onto base to snap into place.
6. Connect the wire harness connector to the lamp.
7. Connect the battery negative cable.
< PREV PAGE
NEXT PAGE >