NEXT PAGE >
< PREV PAGE
RAM 1500 Truck 4WD V8-5.9L VIN Z (2002)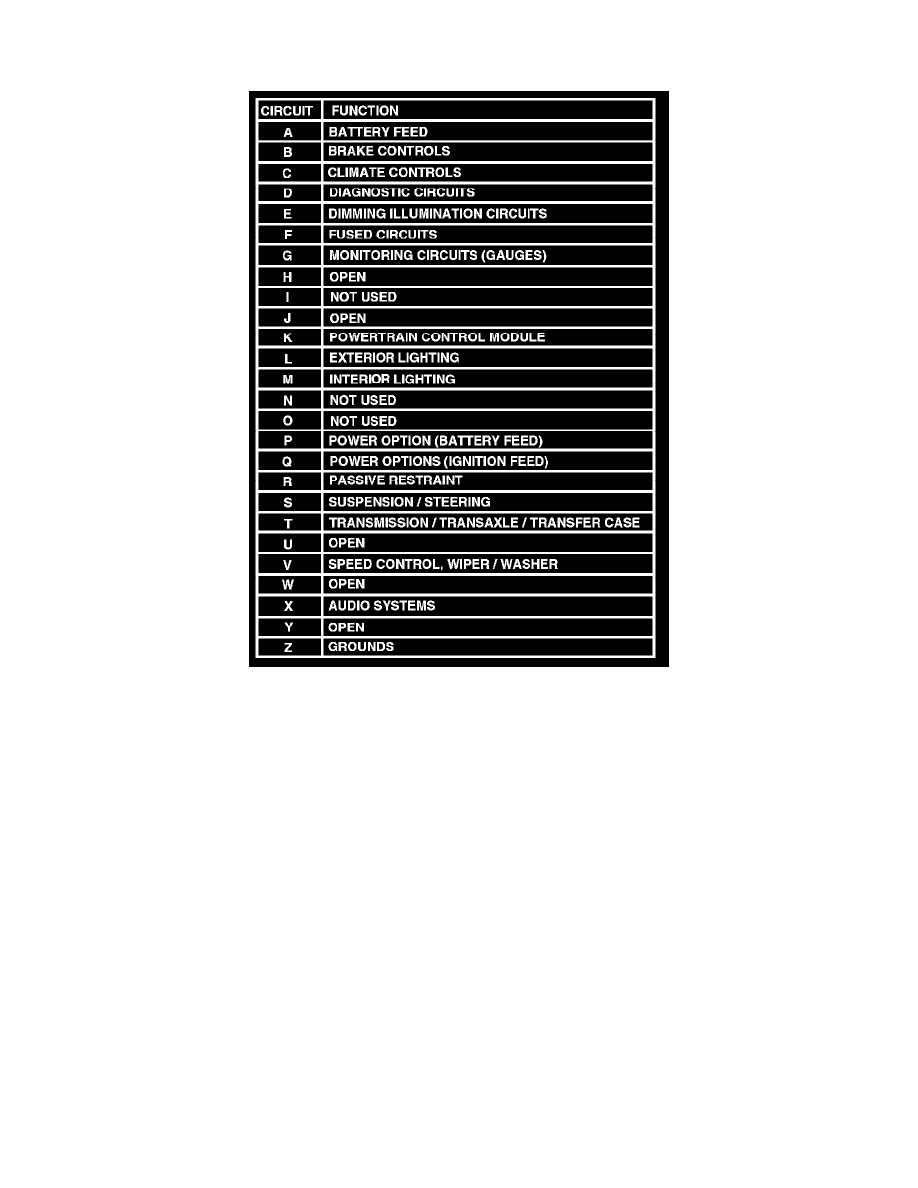 piece of wire is treated the same as a long one. In addition, switches and other components are shown as simply as possible, with regard to function only.
Circuit Functions
Circuit Identification Code Chart
All circuits in the diagrams use an alpha/numeric code to identify the wire and its function. To identify which circuit code applies to a system, refer to the
Circuit Identification Code Chart. This chart shows the main circuits only and does not show the secondary codes that may apply to some models.
Circuit Information
NEXT PAGE >
< PREV PAGE