< PREV PAGE
NEXT PAGE >
RAM 1500 Truck 4WD V8-5.9L VIN Z (2002)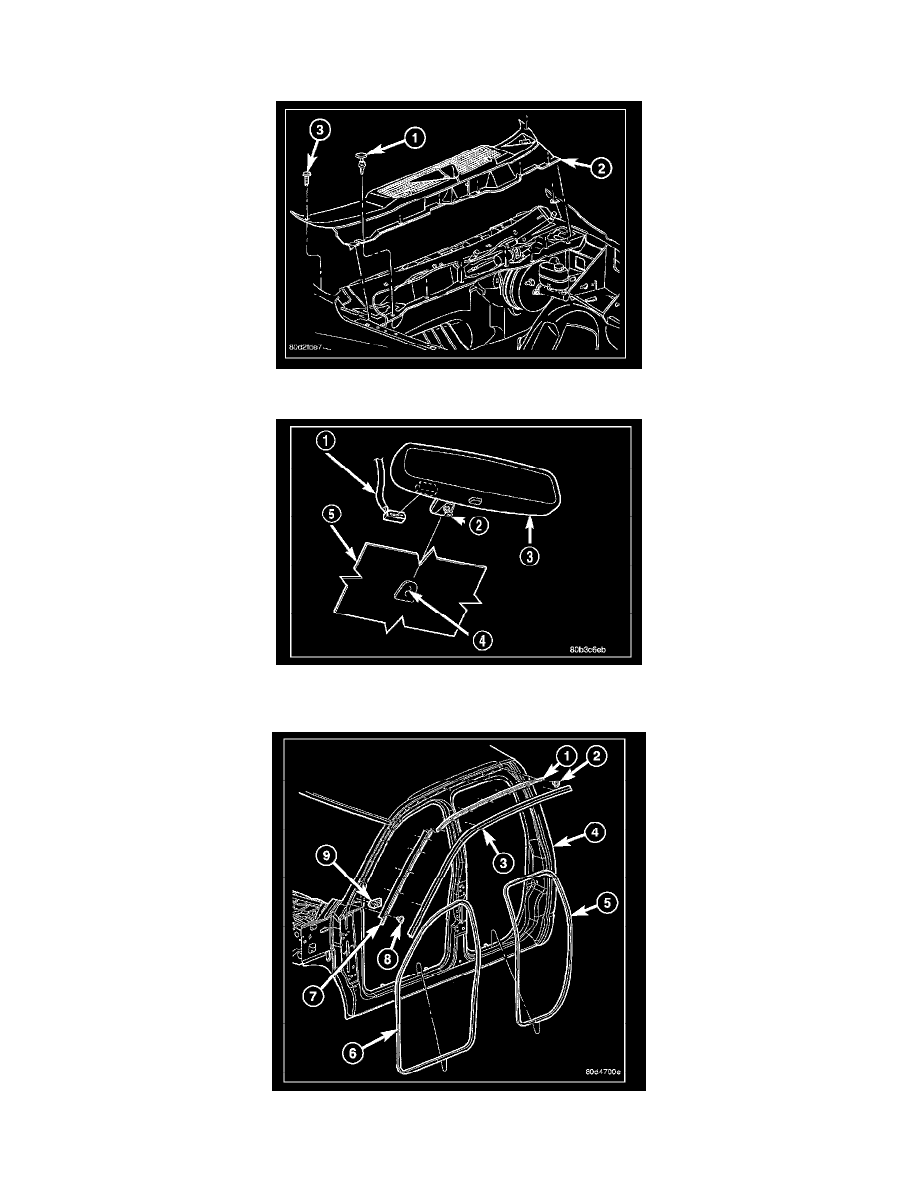 brackets.
15. Using clean water, lightly mist the support spacers (3).
16. Clean excess urethane from exterior with MOPAR(R) Super Clean or equivalent.
17. Install cowl grille (2).
18. Install rear view mirror support bracket (4).
19. Install rear view mirror (3).
20. Install the a-pillar weatherstrip retainer (1).
21. After urethane has cured, remove tape strips and water test windshield to verify repair.
< PREV PAGE
NEXT PAGE >