< PREV PAGE
NEXT PAGE >
RAM 1500 Truck 4WD V8-5.9L VIN Z LDC (1999)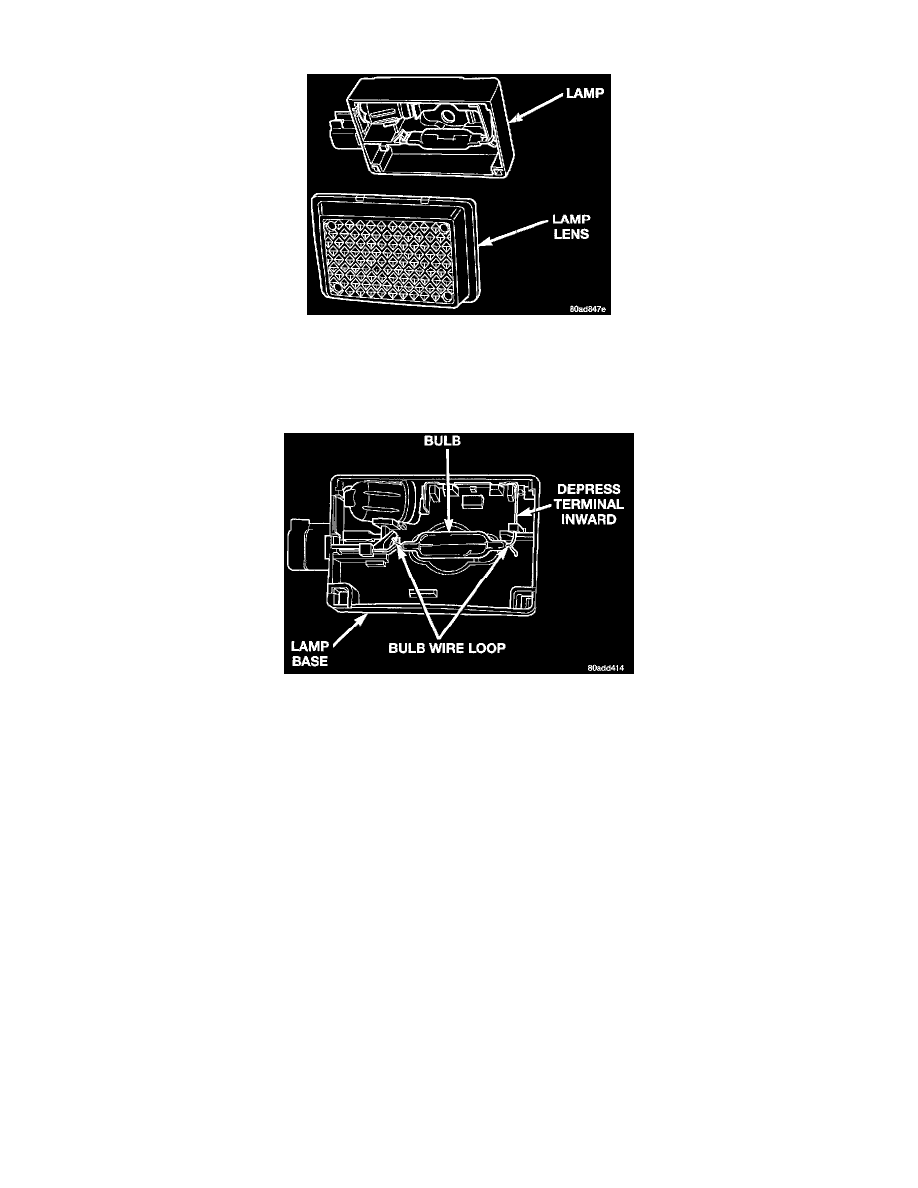 Underhood Light Bulb: Service and Repair
Underhood Lamp Lens
REMOVAL
1. Insert a small flat blade in the access slot between the lamp base and lamp lens.
2. Pry the lamp lens upward and remove the lamp lens.
Underhood Lamp Bulb
3. Depress the bulb terminal inward to release the bulb.
INSTALLATION
1. Engage the replacement bulb wire loop to the terminal closest to the lamp base wire connector.
2. Depress the opposite terminal inward and engage the remaining bulb wire loop.
3. Position the lamp lens on the lamp base and press into place.
< PREV PAGE
NEXT PAGE >