< PREV PAGE
NEXT PAGE >
RAM 2500 Truck 2WD V8-5.7L (2008)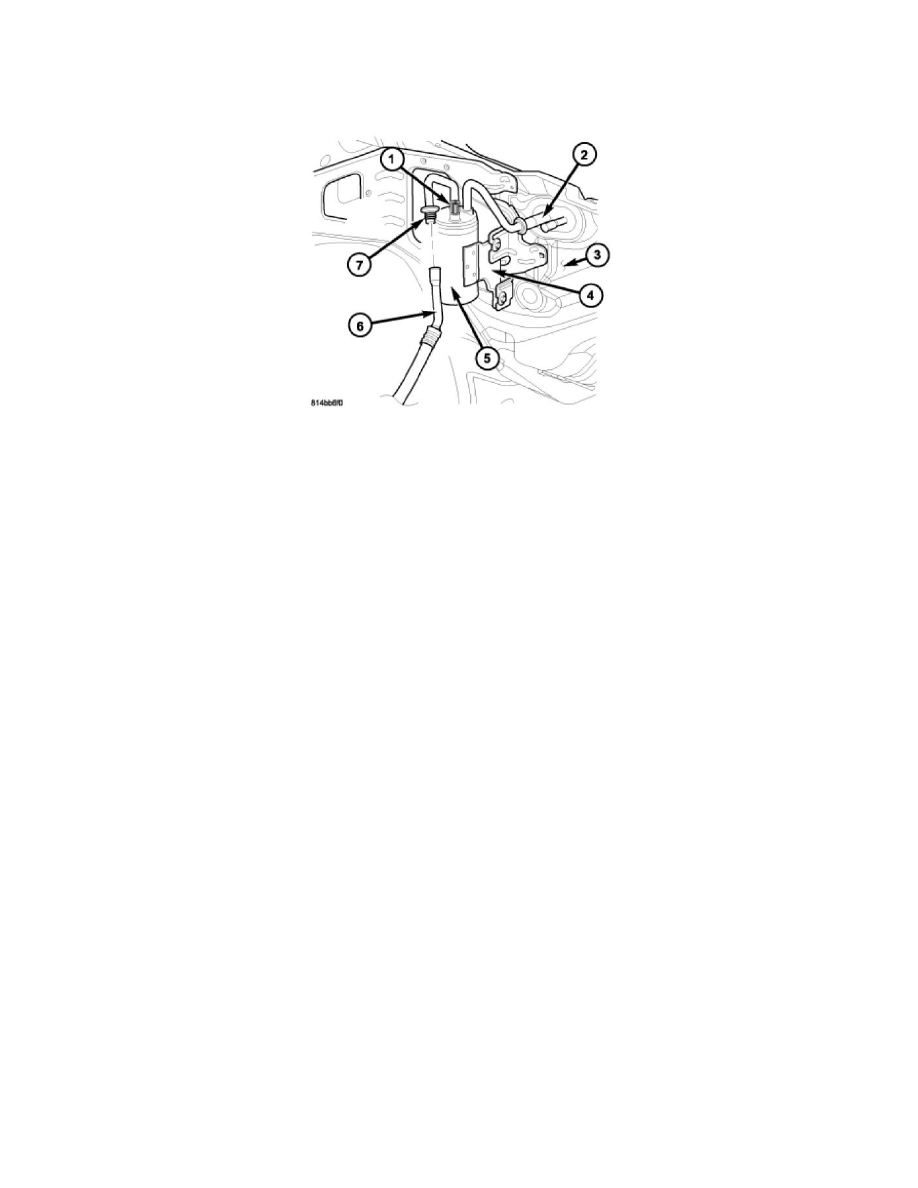 Accumulator HVAC: Description and Operation
Description
DESCRIPTION
To protect the A/C compressor from any liquid slugging, an A/C accumulator (5) is used in this A/C system to retain any refrigerant that may exit from
the evaporator in a liquid state.
The A/C accumulator is mounted in the engine compartment between the evaporator outlet tube (2) and the A/C suction line (6). An integral mounting
bracket (4) is used to secure the accumulator to the dash panel (3). The A/C low side service port (1) is mounted to the top of the A/C accumulator.
< PREV PAGE
NEXT PAGE >