< PREV PAGE
NEXT PAGE >
RAM 2500 Truck 2WD V8-5.7L (2008)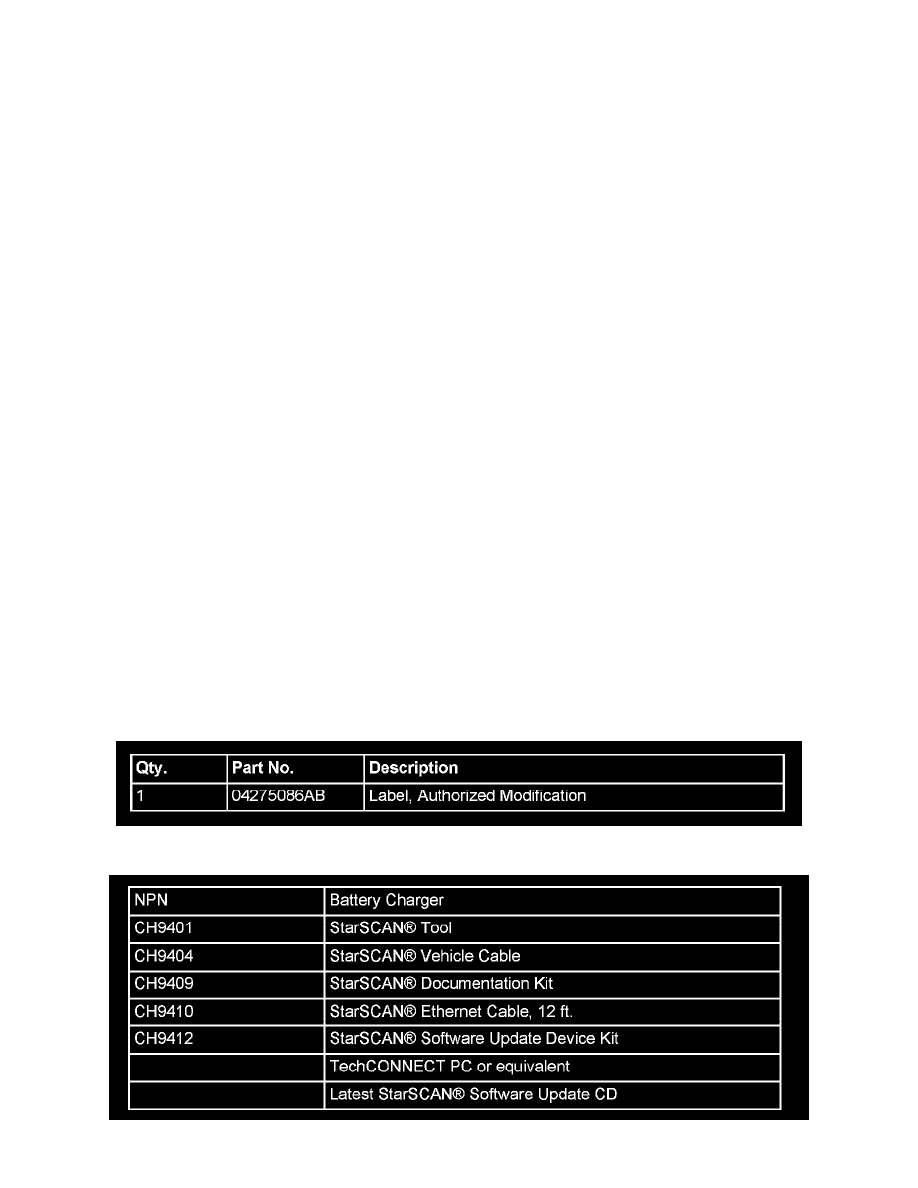 Control Module: Customer Interest
A/T Controls - Harsh 2-3 Upshift/Coast Downshift
NUMBER: 21-019-07
GROUP: Transmission
DATE: November 14, 2007
THE StarSCAN(R) FLASH FILES FOR THIS BULLETIN ARE AVAILABLE VIA THE INTERNET.
SUBJECT:
FLASH: 68RFE Transmission - Harsh Coastdown Shift And/Or Harsh 2-3 Upshift
OVERVIEW:
This bulletin involves selectively erasing and reprogramming the Transmission Control Module (1CM) with new software.
MODELS:
2007 - 2008
(DH/D1)
Ram Truck (2500/3500)
NOTE:
This bulletin applies to vehicles equipped with a 68RFE automatic transmission (sale code DG7) built on or before November 06, 2007 (MDH
1106XX).
SYMPTOM/CONDITION:
The customer may experience a harsh downshift from the transmission when coming to a stop. When a vehicle stop is initiated from 4th gear (around 40
Km/h or 25 MPH), the harsh downshift condition will usually occur as the vehicle decelerates to a speed of about 16Km/h (10MPH). If the transmission
is in 2nd, 3rd, 5th, or 6th gear, when the stop is initiated, the condition will not be present. This may cause the condition to appear to be intermittent to
the customer. Because the harsh downshift may occur below 16 Km/h (10 MPH), the customer may believe that they are experiencing a harsh 2 - 1
downshift.
Some customers may also experience a harsh 2-3 upshift during normal acceleration. This symptom is less common than the harsh coastdown shift.
DIAGNOSIS:
1.
Using a StarSCAN(R) with the appropriate Diagnostic Procedures available in TechCONNECT, verify all engine systems are functioning as
designed. If DTCs are present record them on the repair order and repair as necessary before proceeding further with this bulletin.
2.
If the vehicle operator describes or experiences the Symptom/Condition, perform the Repair Procedure.
PARTS REQUIRED:
< PREV PAGE
NEXT PAGE >