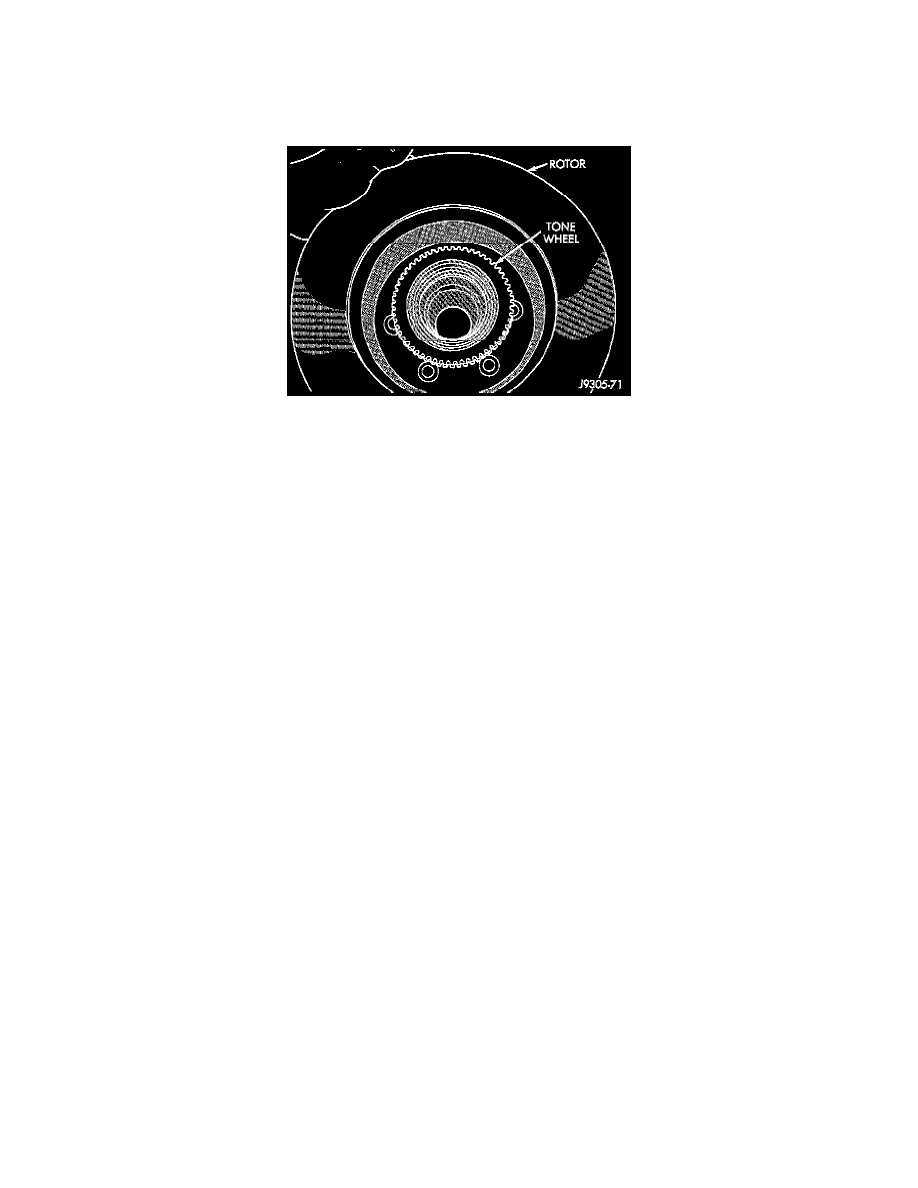 Wheel Speed Sensor: Service and Repair
Tone Wheel Replacement
Front Tone Wheel
Tone Wheel
The tone wheel for the front speed sensor is located in the rotor hub. The tone wheel is not a serviceable component. The complete rotor and hub
assembly will have to be replaced if the tone wheel is damaged. Refer to Transmission and Drivetrain.
Rear Tone Wheel
The toothed exciter ring is press-fitted onto the differential carrier next to the final drive ring gear in the differential case. If the ring is damaged, refer to
Transmission and Drivetrain for service procedures.