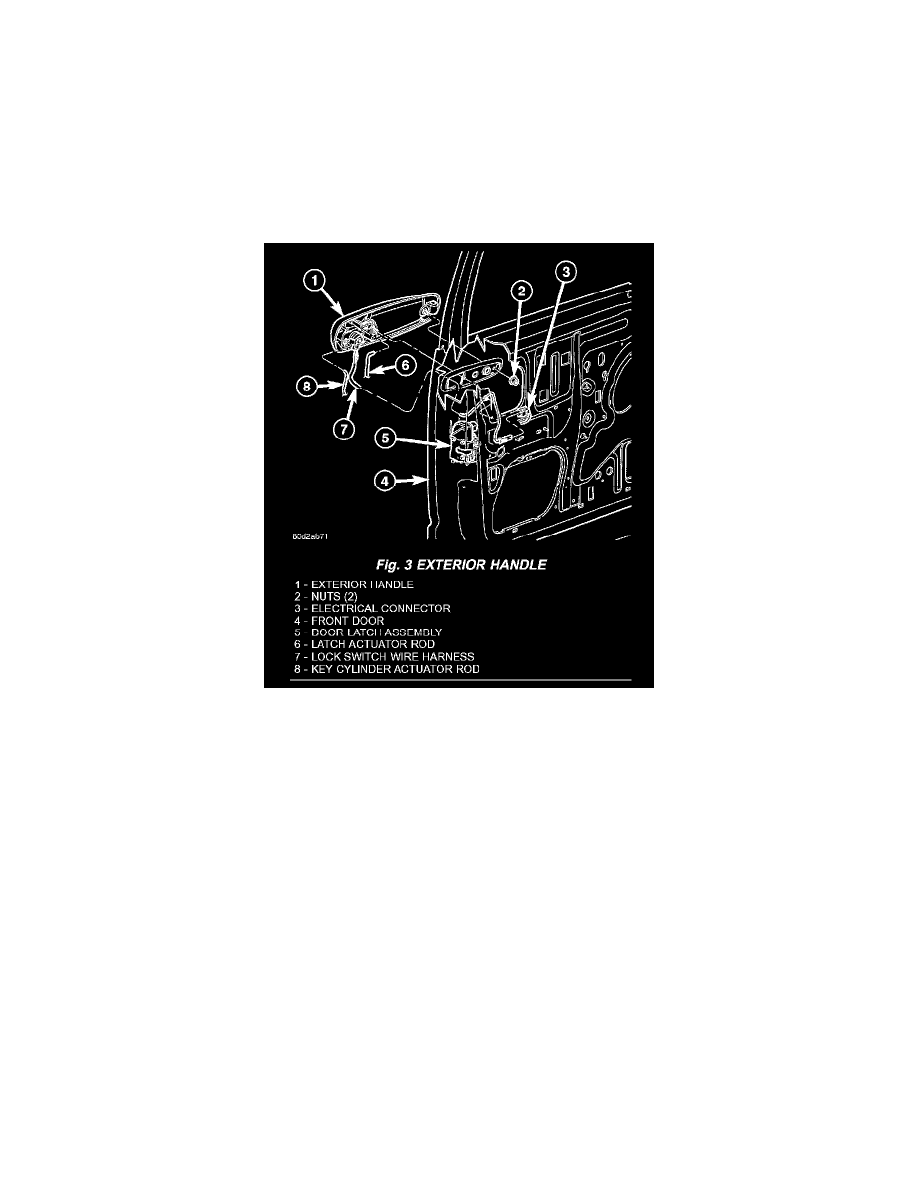 Front Door Exterior Handle: Service and Repair
EXTERIOR HANDLE
REMOVAL
1. Remove door trim panel.
2. Remove water dam as necessary to gain access to door handle.
3. Roll glass up.
4. Remove fastener access plug from door end panel.
5. Disengage clips holding latch and lock rods to door latch.
6. Separate latch and lock rods from door latch.
Fig. 3
7. Remove nuts holding outside door handle retaining bracket to door handle.
8. Separate retaining bracket from door.
9. Separate outside door handle from vehicle.
INSTALLATION
Reverse the preceeding operation.