< PREV PAGE
NEXT PAGE >
RAM 2500 Truck 4WD V8-5.7L (2011)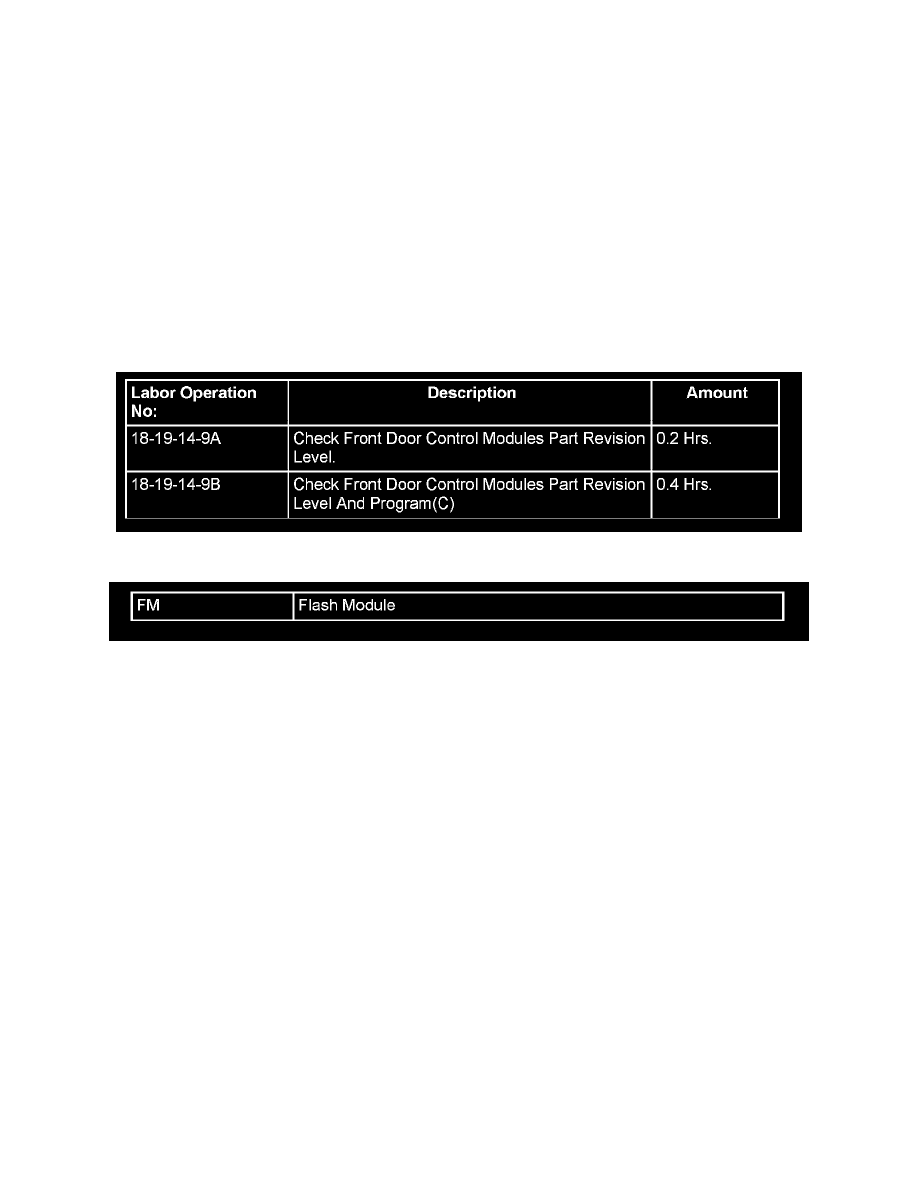 3. **Is the Door Control Modules part revision level at AD or AE?**
a. **Yes >>> Proceed to Step # 4**
b. **NO >>>> This service bulletin does not apply. Further diagnosis may be required.**
4. Using the wiTECH Diagnostic Application for flashing Front Door Control Modules is made available through the wiTECH Diagnostic Application.
For instructions select the "HELP" tab on upper portion of the wiTECH window, then "HELP CONTENTS." This will open the Welcome to
wiTECH Help screen where help topics can be selected.
5. Clear any DTC's that may have been set in other modules due to reprogramming. The wiTECH application will automatically present all DTCs after
the flash and allow the tech to clear them.
6. Perform the Door Module Relearn/Normalize procedure on the left and right Door Modules. Refer to the procedures available in
DealerConnect/TechCONNECT > Group 08 - Electrical > 8N - Power Systems > Power Windows > Standard Procedure - Clear/Relearn.
POLICY:
Reimbursable within the provisions of the warranty.
TIME ALLOWANCE:
FAILURE CODE:
Disclaimer:
This bulletin is supplied as technical information only and is not an authorization for repair.
< PREV PAGE
NEXT PAGE >